Written by Dylan Williams, Jolt Advocacy & Engagement Co-ordinator
---
Jolt located at the heart of Gloucester on Kings Square, recently announced their co-working space and studios dedicated to supporting local artists and creatives will be opening 3rd September 2021.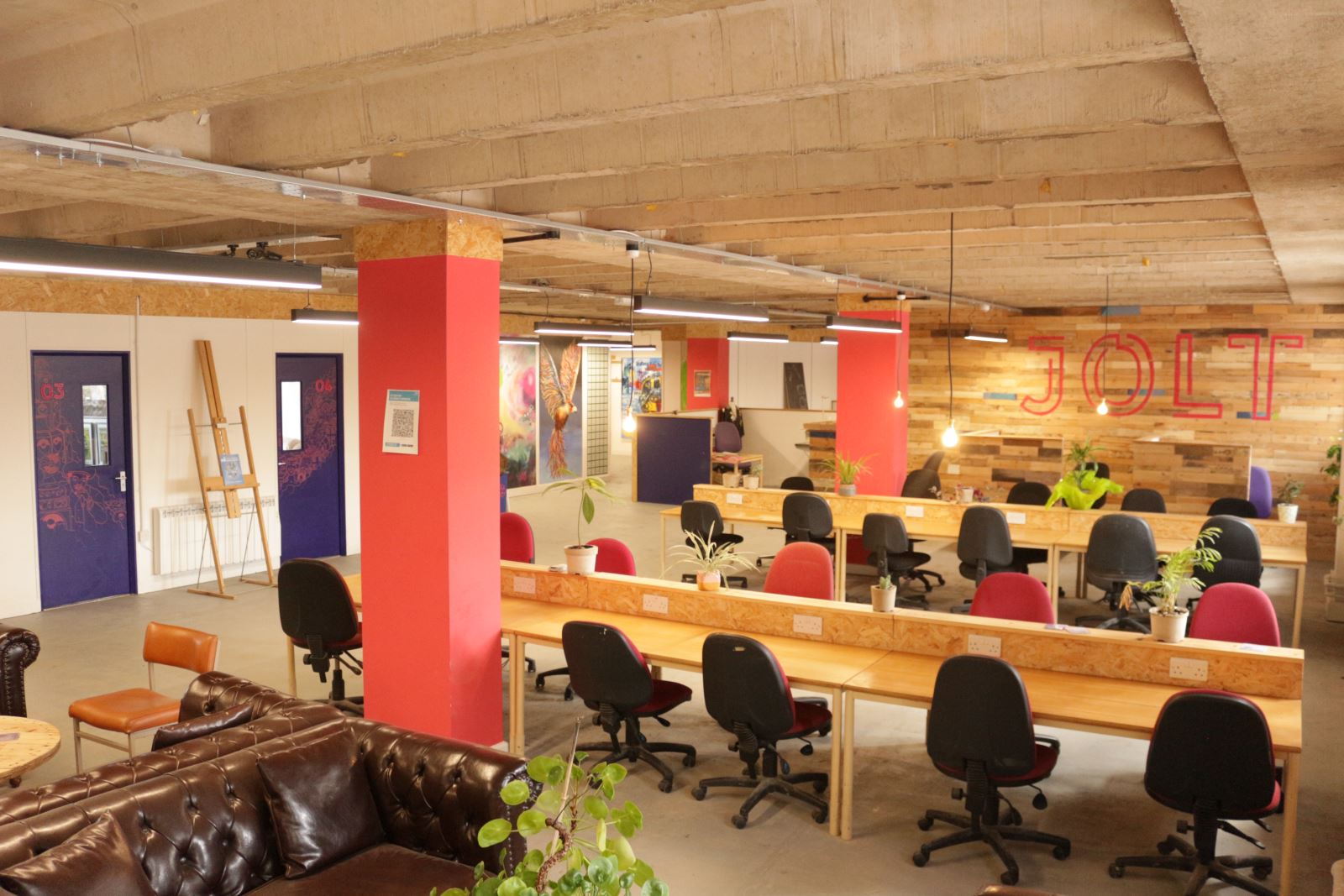 Their mission is Their mission is to empower local people to run successful creative businesses spanning the whole spectrum of creative disciplines by providing low cost spaces, a programme of start-up workshops and 1-1 mentoring.
Jolt's 6500 ft2 hub includes 13 studio spaces and 11 pods available for rent, 22 hotdesking spaces and a number of meeting and multi-use spaces to accommodate meetings, rehearsals, workshops and exhibitions. Most importantly, co-workers and tenants will have access to the essentials for any creative - unlimited free bean-to-cup coffee and superfast Wi-Fi.
From the 3rd September those who have had enough of working from home will be able to access the free to use co-working space Monday to Friday 9-5. The free hot desking spaces will give aspiring talent beginning their ventures the opportunity to be part of a thriving creative community. An offer that exists to challenge the eye-watering prices of commercial spaces in crowded cities such as Bristol which are said to be 'overheating'.
What makes Jolt unique is its bespoke support programme for those whose ambition is to use their cultural, creative and artistic practice to start a new creative business. Spaces are offered at a subsidised rate with pods starting at £30 per month and a full studio costs £150 per month. In addition to this, residents take part in the year long programme of workshops and mentoring with the aim to provide them with all the skills to run a successful creative business.
Stop by Jolt in Kings Square to find out more and make it the home for all of your creative endeavours. Don't forget to make the most of their free coffee!
Related
0 Comments