Ciabatta, Sourdough, Granary, Sandwich Wraps, Grilled Sandwich, Afternoon Tea Sandwiches, Baps or Buns (depending on where you are from), Baguettes … there is literally no end to the variety of sandwiches to choose from here in the City. Bread and Sandwiches are quite literally my favorite food group, and as it is National Sandwich Week, I thought I would share a few options for you try. A Top Tip is to check out the menus online and make your choices before you arrive, otherwise, well, you will be there forever with so many delicious options to choose from!
The Knobbly Cob Café and Sandwich Bar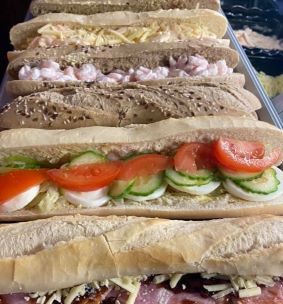 📷 Credit - The Knobbly Cob, Gloucester
Based in Westgate Street and established in 1997, The Knobbly Cob offers excellent quality and a delicious variety of sandwiches. Primarily offering a takeaway service, it is the ideal place to grab and go. Offering a choice of breads and baguettes, with daily specials such as Hot Roast Pork with Apple Sauce and Stuffing, along with cold meats, fillings, and salads, it is an excellent choice with a fast and friendly service.
On Toast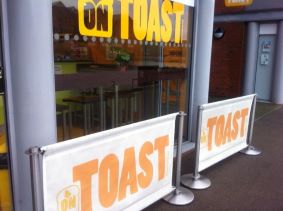 📷 Credit - On Toast, Gloucester
If Grilled Sandwiches are a favorite of yours, we can highly recommend On Toast located at West Quay in the Docks. Freshly cooked to order, they take Toasted Sandwiches to another level! With all the traditional choices such as Ham, Cheese and Bacon, or something different such as Succulent Barbecue Pulled Pork and Cheese, or Fresh Spinach, Feta Cheese and Sliced Black Olives, you will want to return again and again to sample the entire menu! You can even go off-piste and sample their Sweet Toasties … no longer do you only have to imagine what a Mars bar Toastie tastes like!!
Spago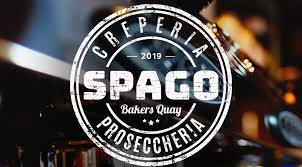 📷 Credit - Spago Creperia, Gloucester
Spago Creperia serves authentic and hand-crafted crepes, not exactly a sandwich, but they have an outer layer encasing a variety of fillings, so I think they deserve to be celebrated during National Sandwich Week. All their crepes are made with gluten free buckwheat flour and local free-range eggs, and the variety of fillings make it hard to choose. Whilst crepes such as Chorizo, Jamon Serrano and Salmon, all served with fresh wild rocket, drizzled with Olive Oil, and seasoned with Himalayan Salt and Fresh Ground Pepper are no doubt a specialty, a mouthwatering selection of baguettes such as Mashed Avocado, Homemade Humus, Red Onion and Cherry Tomatoes are also available.
The Square Café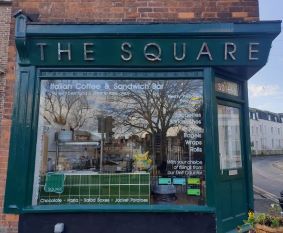 📷 Credit - The Square, Gloucester
If you are in the Brunswick Square area, why not try the aptly named The Square and get ready for the day with one of their Hot Breakfast Baps? Yet another location where choosing just one menu option is almost impossible! Before you can even start to think about your choice of filling, first you must select whether you want a pitta, a bagel, a bap, a baguette – the list goes on! With a lovely courtyard, it is ideal to sit and relax, and watch the world go by.
The March Hare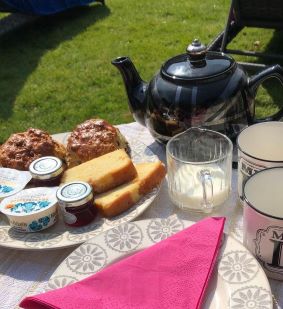 📷 Credit - The March Hare, Gloucester
If you have a little more time on your hands, why not book into The March Hare, located at 16 The Oxbode. We love Afternoon Tea Sandwiches, and here you can enjoy these along with Gourmet Cream Teas. A delightful selection of sandwiches are served with Handmade Scones, Rhodda's Clotted Cream, Tip Tree Jam, Homemade Cake, and a DIY Tea Making Kit (Yorkshire Teabag, Hot Water, Milk and Sugar)!!! It is a no brainer for an indulgent treat, the biggest dilemma for us though … which goes first, the jam or the cream!!
It is fair to say we are truly spoilt for choice here in the City when it comes to Sandwich options, our Team here at Visit Gloucester have committed ourselves to sampling as many as possible! We would love to know your favorites and recommendations, as we know we have only mentioned just a few!
#visitgloucester
Related
0 Comments