Written by Holly Gooch, Events and Marketing Officer
There's no denying that Covid-19 has had a devastating effect on weddings. Whilst the pandemic has meant cancellations, postponements and restricted numbers for countless couples, it can also be an opportunity to add extra personal touches, spoil your guests and embrace an intimate gathering with your closest friends and family.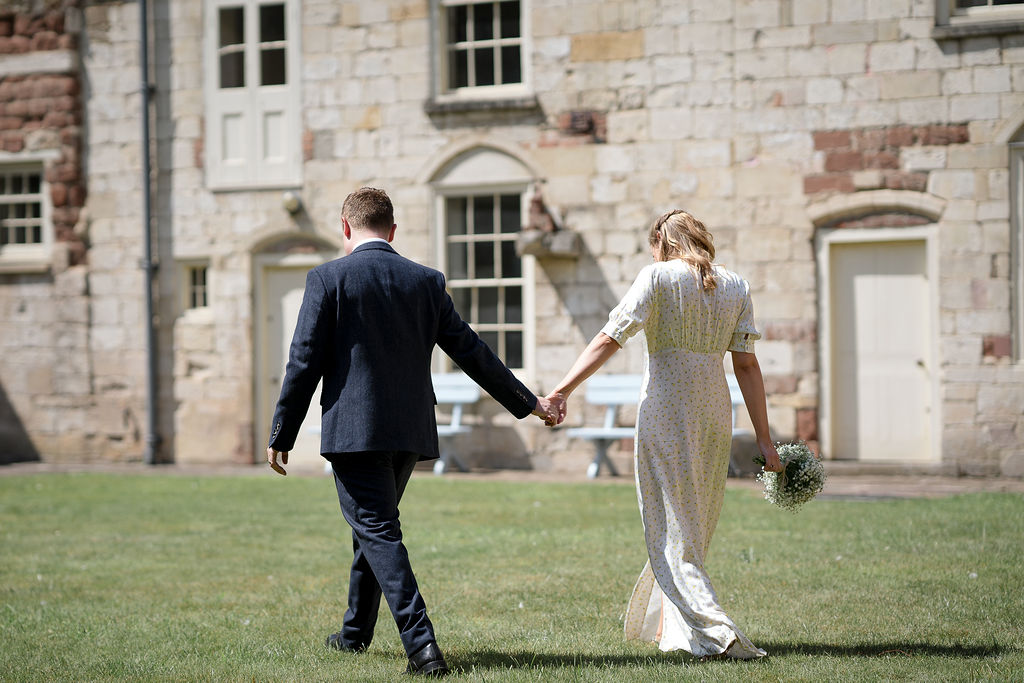 Lauren Juliette Photography
For those couples who are keen to tie the knot no matter what, here are some top tips to planning your perfect Covid wedding.
1. Stay Flexible
If there's one thing the pandemic has taught us, it's that things can change at a moment's notice. Check with your venue and suppliers what their policies are around rescheduling or changing numbers and where possible, choose suppliers who are flexible so you can easily adjust your plans if guidelines change close to your wedding date.
2. Take Advantage of Late Availability
Many venues offer reduced rates for late availability dates, so you could bag your dream venue at a fraction of the price. For example, Blackfriars Priory in Gloucester offer 25% off for wedding bookings that are due to take place within 6 months of the date of booking.
3. Pick a Covid Secure Venue
Put yours and your guest's minds at ease by ensuring your venue has a stringent covid-19 health and safety policy in place. Look out for the 'Good to Go' stamp of approval from Historic England, which means businesses have demonstrated additional measures to ensure covid safety such as social distancing and extra cleaning protocols.
4. Splash out on the Guest Experience
With fewer people attending, why not use some of your spare budget to spoil your guests? Options like higher end catering, a finer wine or an upgrade from prosecco to champagne can really add a little extra to celebrations. If you're feeling generous, you could also use your spare budget to cover guest drinks for the duration of the wedding.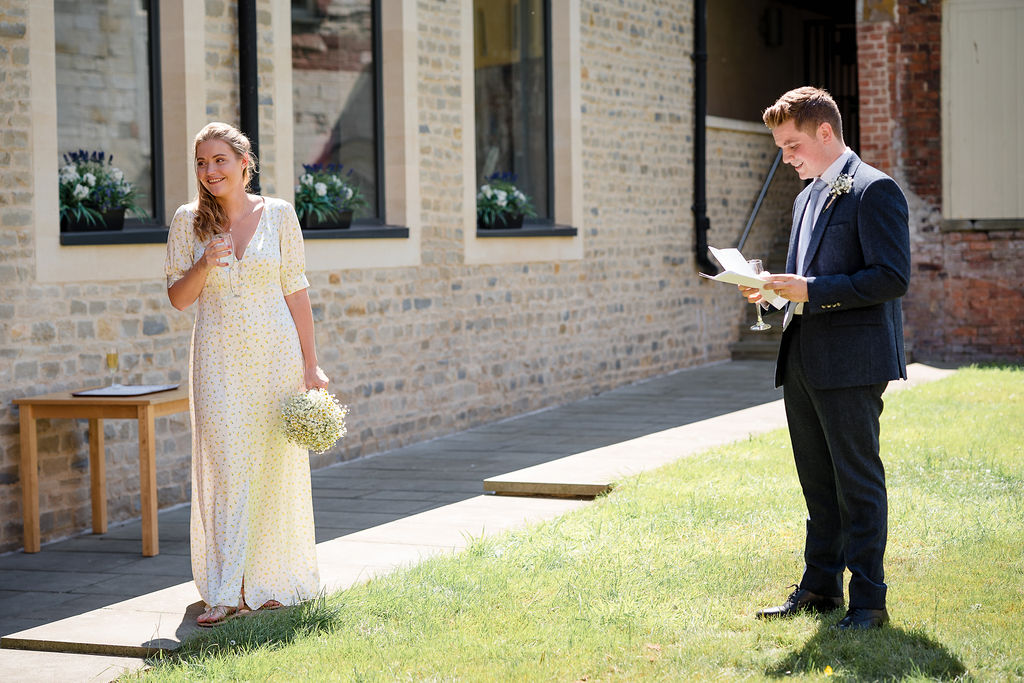 Lauren Juliette Photography
5. Add Personal Touches
The uniqueness of the Covid pandemic creates the opportunity to add extra personal touches to make your day even more special. For example, create a beautiful hand sanitiser station that complements your wedding theme. This can be easily achieved with a personalised bottle and some lovely signage.
6. Livestream Your Wedding
Even if restrictions mean you can only have 6 guests attend your wedding, you can get everyone together by live streaming it to the rest of your friends and family. Check with your venue what facilities they have or speak to a local company who could run the technology for you. This is a great way to celebrate with everyone you love while numbers are restricted.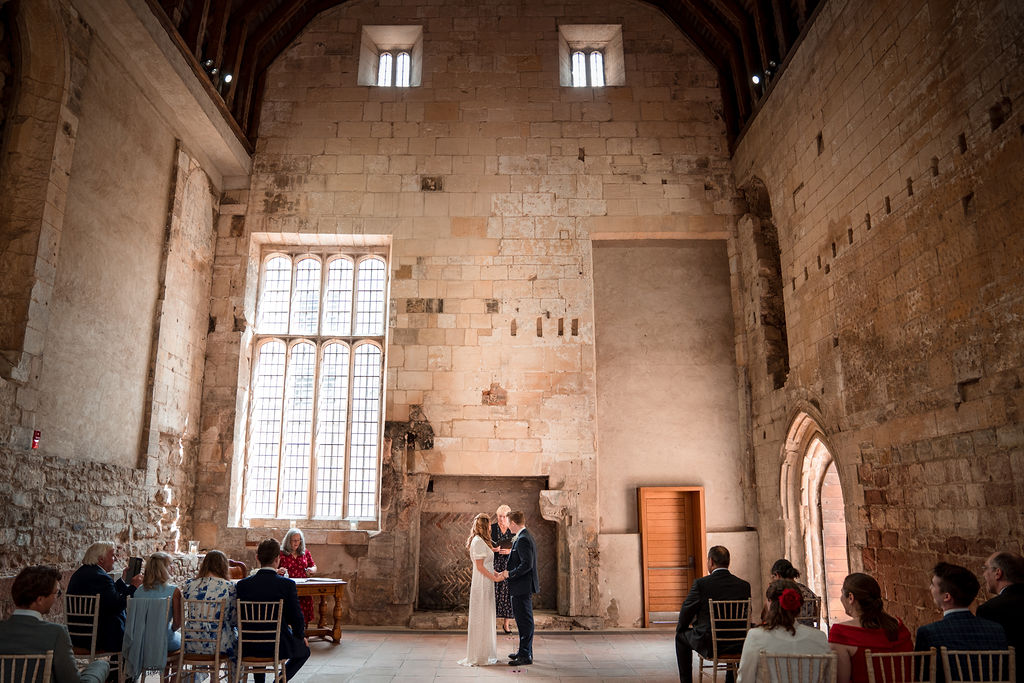 Lauren Juliette Photography
7. Minimony
A Minimony is a small ceremony with 10 people or less. If you can't wait to get married but want to celebrate with your loved ones in person, a Minimony could be the perfect option. Get married now and hold a party to celebrate once restrictions are lifted to get the best of both worlds.
8. Put Guest Minds at Ease Ahead of the Day
Personalised guest packs are a fab way to make your guests feel comfortable ahead of your covid wedding. You can include items such as a face mask and hand sanitiser that they can bring with them on the day.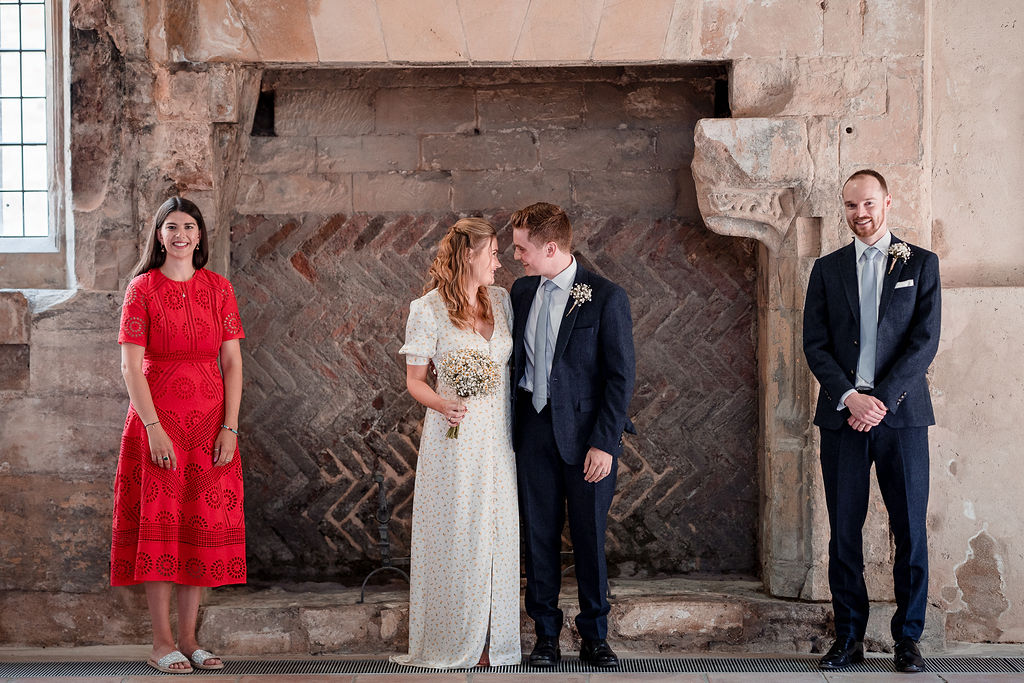 Lauren Juliette Photography
Related
0 Comments