Looking for an autumn day out or staycation? Gloucester has plenty to keep you entertained all autumn long.
---
1) Bright Nights
Experience a new side of Gloucester at night with pop-up light installations across the city. These installations will be created by a variety of artists, both local and international.

---
2) Robinswood Hill
Take the opportunity to enjoy the changing leaves and autumn air by taking a walk up Robinswood Hill. A country park since 1972, Robinswood Hill offers wildflower meadows, woodlands, way-marked trails, orchard ponds, and sites of historical and scientific importance such as wells and quarries, as well as spectacular views of the Severn Bridge, the Malvern Hills, and the Black Mountains. The Robinswood Hill Café is open 7 days a week, serving hot drinks, pasties, and cakes.

---
3) Gloucester Quays
Perfect for a shopping day, Gloucester Quays is the city's thriving leisure quarter which features an outlet mall, with outlets including Calvin Klein, AllSaints, Ted Baker, Joules, and Tommy Hilfiger among many others. Once you've finished shopping (or if you need to refuel!), there is a variety of restaurants to choose from, including Côte, Five Guys, Portivo Lounge, and Wagamama. Gloucester Quays is also home to a multi-screen cinema.

---
4) The Fountain Inn
One of the oldest known sites connected with the brewing trade in Gloucester, the Fountain Inn is nestled in the heart of Gloucester, just off Westgate Street. A traditional English pub, the Fountain Inn offers a range of real ales and great pub food.

---
5) Gloucester Civic Trust Tours
If you're looking to find out more about Gloucester's rich history, the Gloucester Civic Trust's Guided Walks are the perfect way to do so. Lasting approximately an hour and a half, the tour will enable you to discover 2000 years of Gloucester's history, and you will have the opportunity to visit a medieval galleried inn, discover where Parliament was held, and hear the stories of some of Gloucester's key historical figures, among many other things.

---
6) Gloucester Farmers' Market
Held every Friday from 9am to 3pm at the cross in the heart of the city, the Gloucester Farmers' Market provides you with the opportunity to sample some of the finest local produce, including seasonal fruit and vegetables, baked goods, meat and poultry, cheeses, eggs, and street food.

---
7) Painswick Rococo Gardens
The UK's only surviving rococo garden offers the chance to get away from the hustle and bustle of the city, and to get up close and personal with nature. The autumn months bring a crescendo of colour to many varieties of flower in the garden, as well as the changing colours of the autumn leaves.

---
8) Gloucester Rugby
With the home of Gloucester Rugby just a stone's throw from the city centre, why not enjoy the experience of a live rugby match with one of several home matches scheduled throughout the autumn?

---
9) Gloucester Cathedral
A spectacular building, Gloucester Cathedral offers the opportunity to observe 1000 years of architectural styles. Walk in Harry Potter's footsteps in the cloisters, or experience one of the best views of the Cathedral in the Tribune Gallery. The Monk's Kitchen café is open daily, providing a range of eat-in and takeaway options.

---
10) Gloucester Guildhall
With a reputation as 'The County's Liveliest Venue', Gloucester Guildhall offers concerts, film screenings, exhibitions, theatre, comedy shows and more. With such a variety of events, there's sure to be something for everyone this autumn.

---
11) Orchard Street Market
Discover the finest local food, drink, art, design, vintage, and modern craft at the Orchard Street Market, located in Gloucester Quays, all while enjoying live music. The Orchard Street Market is held on the first weekend of every month.

---
12) Gloucester Docks and Mariners Church
Enjoy views of Victorian era warehouses in Britain's most inland port. You can also visit the Mariners Church, which was opened in 1849 and provided a chapel for seamen bringing cargo to the docks. If you're looking for food, Gloucester Docks is home to a variety of independent cafés and restaurants.

---
13) Barnwood Arboretum
A little further from the city centre, Barnwood Arboretum provides a quiet escape to nature in the middle of the suburbs. A local nature reserve, the arboretum provides a habitat for birds, insects, and small mammals, and is grazed by cattle and sheep.

---
14) Café René
With a ceiling lined with old wine bottles, Café René provides a unique and cosy space to enjoy traditional pub food and a variety of drinks. In addition to this, Café René is also a live music venue, with performances from a variety of local performers.

---
15) Blackfriars
Originally founded in 1239, Blackfriars is the most complete example of a medieval Dominican priory in Britain. With a rich and varied history following its original use, the priory is now open for you to experience, including a courtyard garden and the Scriptorium, which is the oldest and most well-preserved medieval library Britain.

---
16) Over Farm
Over Farm is a working farm with an award-winning farm shop, which sells farm-grown produce, local meats, homemade treats, and a variety of local artisanal food and drink. The farm also has a recently opened café, serving everything from hot drinks and food to smoothies and cakes. During the month of October, the farm is open for you to pick your own pumpkins.

---
17) Gloucester Antiques Centre
With a huge range of antiques, collectables and curios, the Gloucester Antiques Centre is the perfect place to discover hidden treasures. The building itself is also rich in history, dating back to the 15th century and having been used for a variety of purposes throughout its life. If you fancy making a morning of it, you can visit their new tea rooms for cake and a cup of tea or coffee.

---
18) Sherborne Cinema
Why not take some time to relax and watch a film at The Sherborne? Originally built in 1880, and restored in 2014, The Sherborne is a unique, independent, art-deco cinema just outside the city centre.

---
19) Gloucester & Sharpness Canal Walk
Once the broadest and deepest canal in the world, Gloucester & Sharpness Canal provides a stunning canal walk. Beginning in Gloucester Docks, the walk is 16 miles long, and provides views which stretch across the Severn Estuary, the Forest of Dean, and the Cotswolds.
---
20) Boat Trips at the National Waterways Museum
If you don't fancy walking, how about taking the opportunity to observe the Gloucester & Sharpness Canal's stunning scenery by boat instead? Running until the end of October, the National Waterways Museum's boat trips provide a 45-minute cruise along the canal, on the Queen Boadicea II.

---
21) October Feast
From 16 to 24 October, Gloucester is celebrating its Purple Flag status, and encouraging you to eat out in Gloucester, with some restaurants offering exclusive October Feast offers.

---
22. Museum of Gloucester
A retrospective exhibition of Rizpah Amadasun. Rizpah Amadasun has been selected to attend the Royal College of Art in London; this exhibition celebrates her work and this success as a local artist.⁠ Rizpah's artwork explores identity in positive Black narratives which celebrate solidarity, joy and our interconnected roots. As an Anglo-African conceptual artist, Rizpah is influenced by West African symbolism and the way it tells a story about belief, history, and empowerment. ⁠

---
Book your train travel to Gloucester this autumn at GWR.com
Great Western Railway (GWR) runs long-distance and regional train services direct to Gloucester station from London Paddington, Reading, Bristol and Worcester, and you can save over 50% on train travel when you book in advance at GWR.com!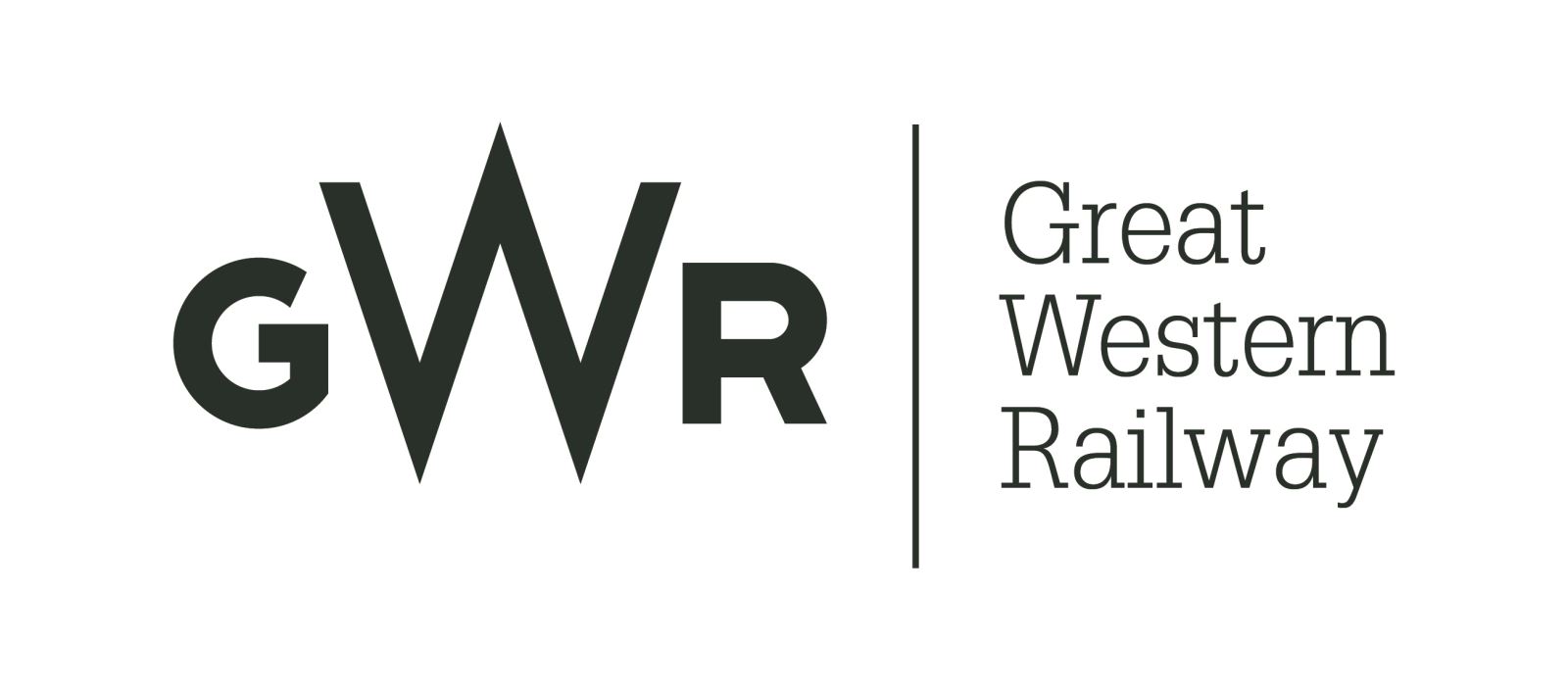 Related
0 Comments