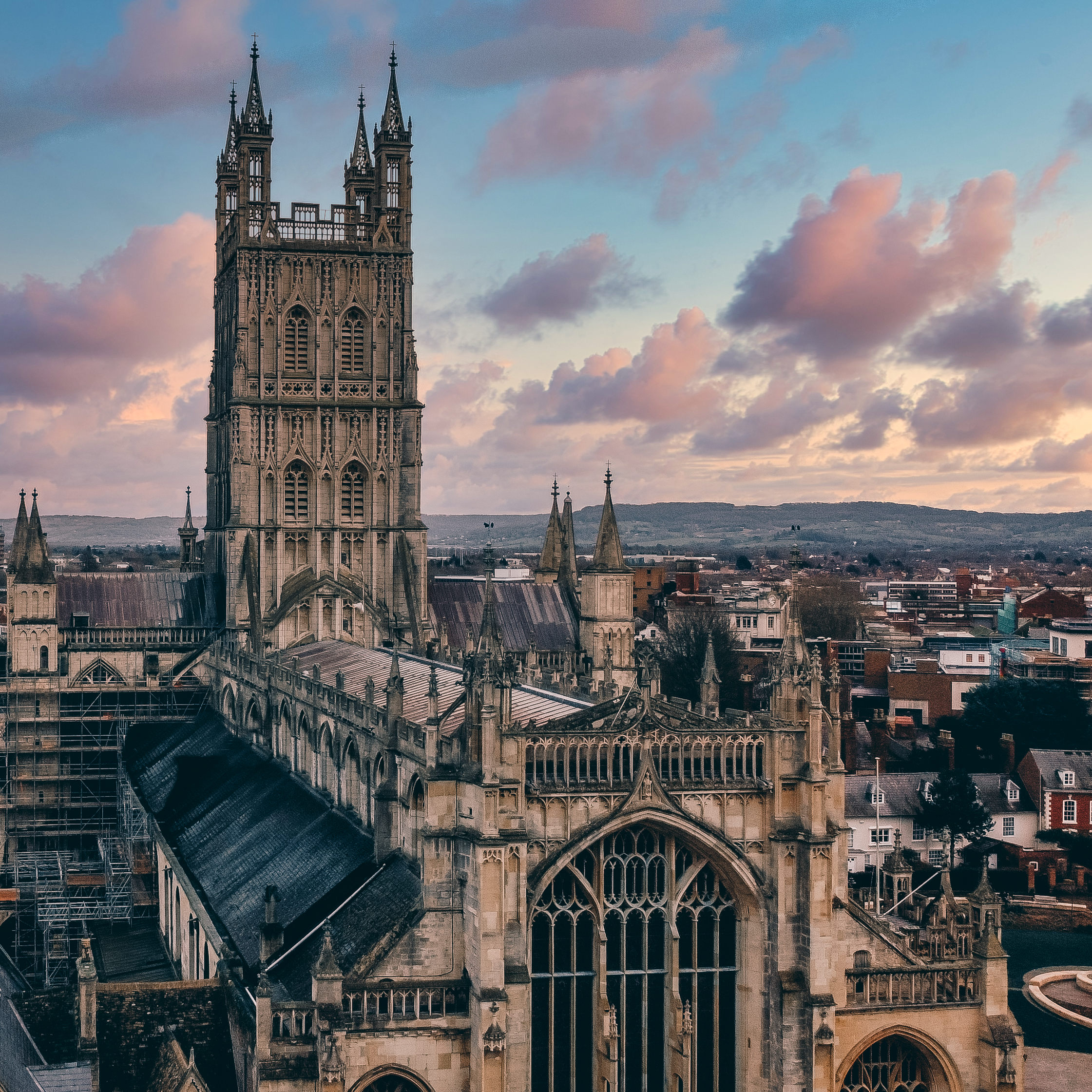 Hello! From all of the team at Igers Gloucestershire. We've teamed up with Visit Gloucester to bring you some great hints and tips about how you can get out and about in the County and capture those insta worthy snaps.
A bit about us...
Igers Gloucestershire was started 2 years ago by @dale_hodgetts, @craig_iwanczuk and @tjphillips76 who created the photo sharing page to allow like-minded people to share their photography content with other Instagram users. The page has since gained more popularity and so @hale.joanne joined the team in June 2020. We entered the world of photography slightly differently but each with a passion for taking great photos.
Dale began in Gloucester during 2010 and started taking picture with a Fujifilm bridge camera. After catching the photography bug Dale upgraded to a Canon DSLR and never looked back ! He currently has a Canon 5D MK iv and a Canon 6D his favourite subject to shoot is landscapes and loves spending time in and around the beautiful Cotswold district. Here's Dale's top tip for any one starting out in photography:
"Reach out to photographers in your area, Instagram is full of photographers with varying ability, but all are more that willing to answer questions. If you're not sure who to approach, join one of our meet ups, you 100% do not have to be a pro and we have welcomed people starting out simply using a mobile phone."
Joanne lives in Cheltenham and had been interested in photography since she was a little girl. She played about with it on and off you many years but with the advent of digital photography she quickly became inspired ! Jo shares how she produces such great shots:
"I am not a technical expert; I simply like to react to my surroundings and snap on the spot with whatever I have to hand whether it be a mobile phone or camera. From landscapes to architecture or street art, Composition and mood are my strengths and I enjoy coaching others to develop their skills too"
Tim lives in South Gloucestershire, his love of photography also stems from his childhood, seeing his father always carrying the family camera and taking lots of photo memories for the family album. Tim shares how photography became a part of his life:
"I bought my first DSLR Camera around 2016 as my work always needed videos taking for their events and I became the man for the job, from the moment I took my first photo I was totally hooked and I've never looked back, chasing sunsets, sunrises and getting up at silly oclock to get out with my camera. Photography defo gives me something more than just the photos it is fuel for the soul."
Craig lives in Dursley and can regularly be seen around Gloucester Docks with his camera.
"I started photography in 2015 using my Iphone, after 6 months I was confident that this was something I was going to continue and upgraded to a Nikon D3200 with a 18- 55mm kit lens. I used this camera for 3 years and took it around the world with me but started to outgrow the Nikon and upgraded again to the Sony A7II which I still use today with a collection of lens. My top tip for a new starter would be just get out there and enjoy your photography, don't be afraid to play with your setting and discover what you love about photography."
We've all put our heads together to give you a list of the ten most Instagrammable locations in Gloucestershire:
1. Gloucester Cathedral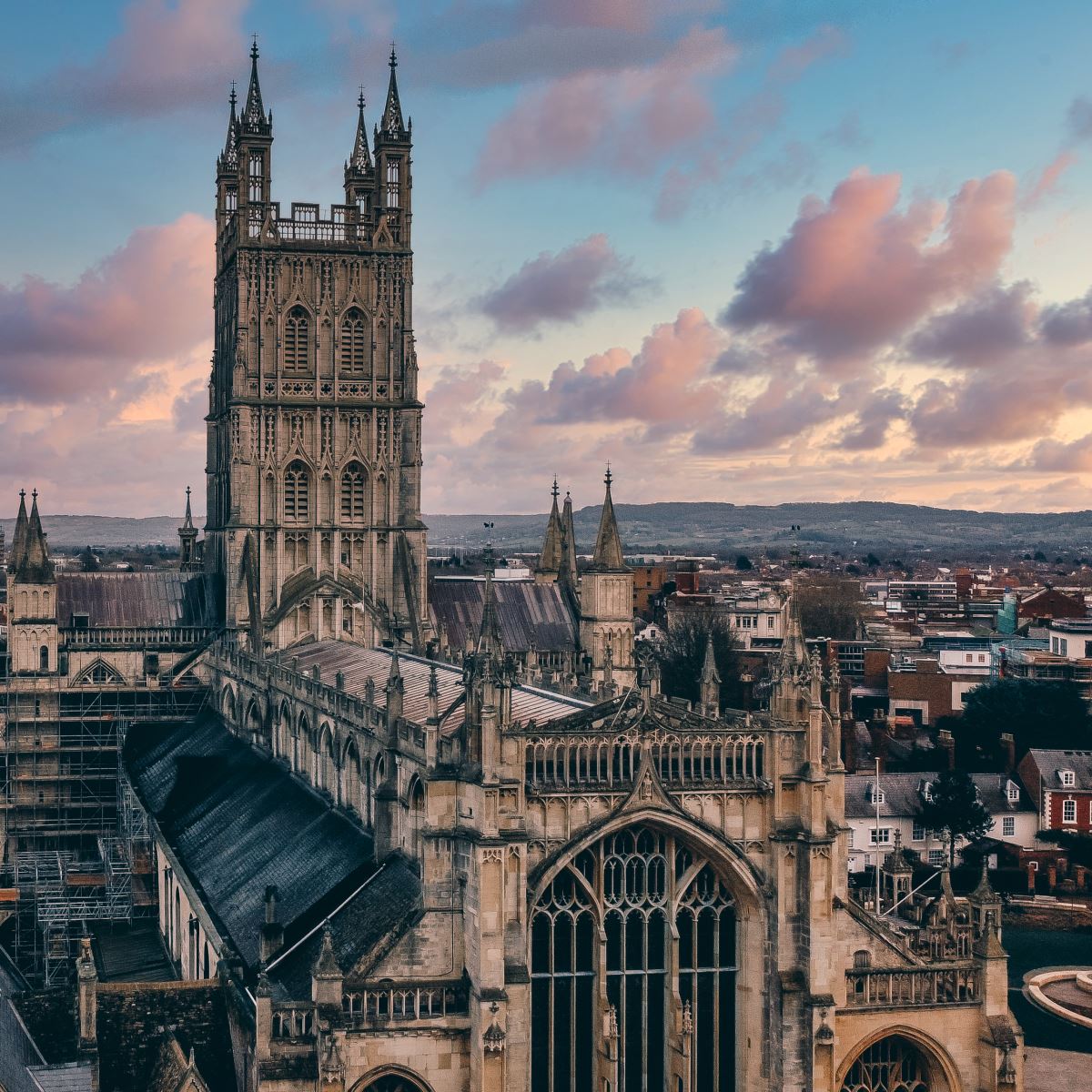 Built in 1089 to 1499 Gloucester Cathedral is one of the most beautiful cathedrals in England, step inside to see the breath-taking East window and cloisters. You may even spot some familiar scenes with the cathedral and grounds having been the backdrop for popular productions Harry Potter and Mary Queen of Scots.
2. Gloucester Docks and LV14 Lightship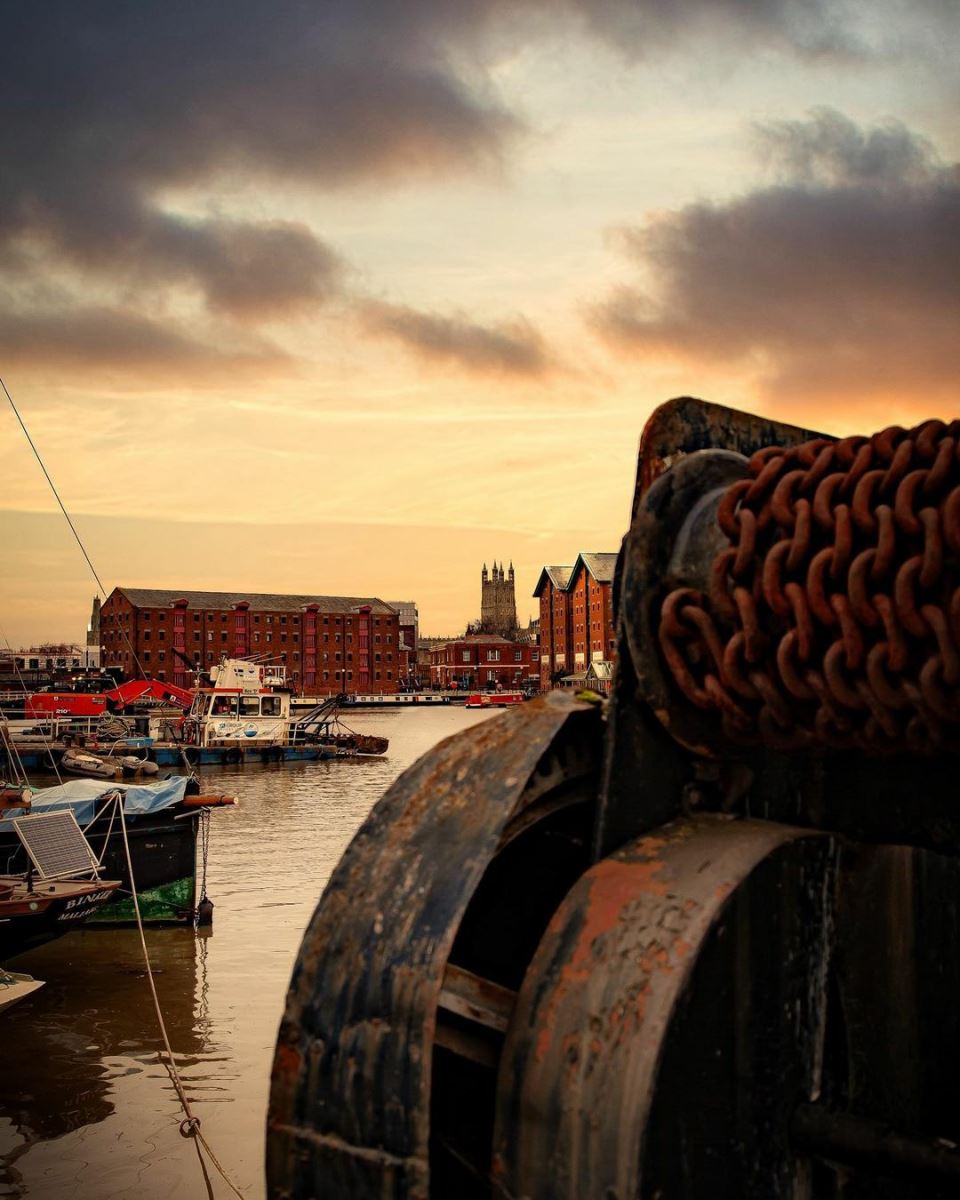 Gloucester Docks is the most inland port in the UK and has 15 Victorian warehouses, all now listed buildings. The City's regular festivals such as the Tall Ships Festival draw in huge crowds down at the waterside. Docked at St Anns bridge is the LV14 Sula Lightship. Originally commissioned by the Humber Conservancy Board in 1959 the LV14 was a working lightship in the north sea. 10 years ago it found its way to Gloucester Docks and has now been beautifully restored by the owners, establishing itself as one of Gloucester's favourite landmarks.
3. Roccoco Gardens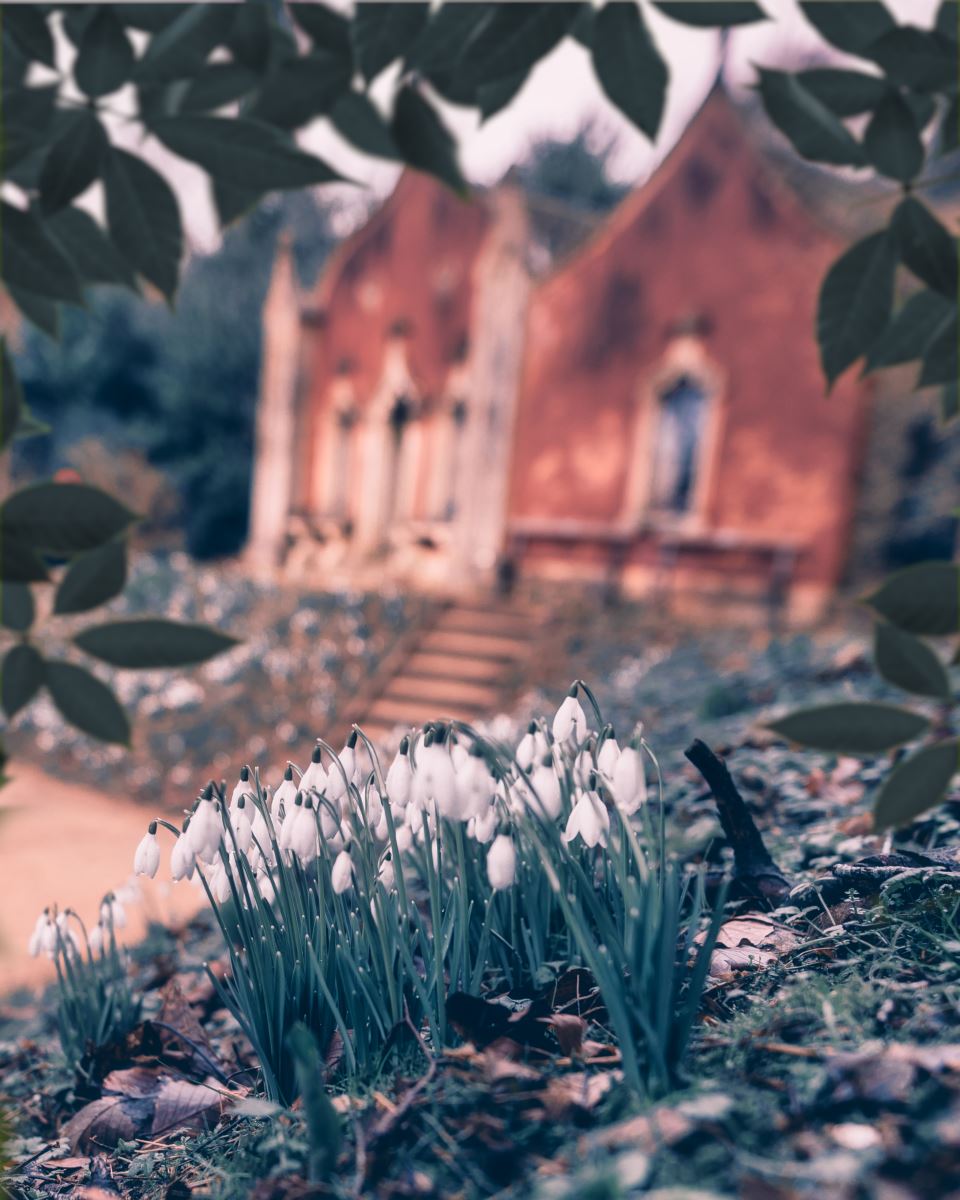 This is the last remaining Rococo garden in the country, planted in 1740 this gorgeous landscape was the height of sophistication in the 1700's, hosting decadent garden parties. In early spring the showstopping Snowdrop display is one of the best in the area and well worth a visit.
4. Purton Ship Graveyard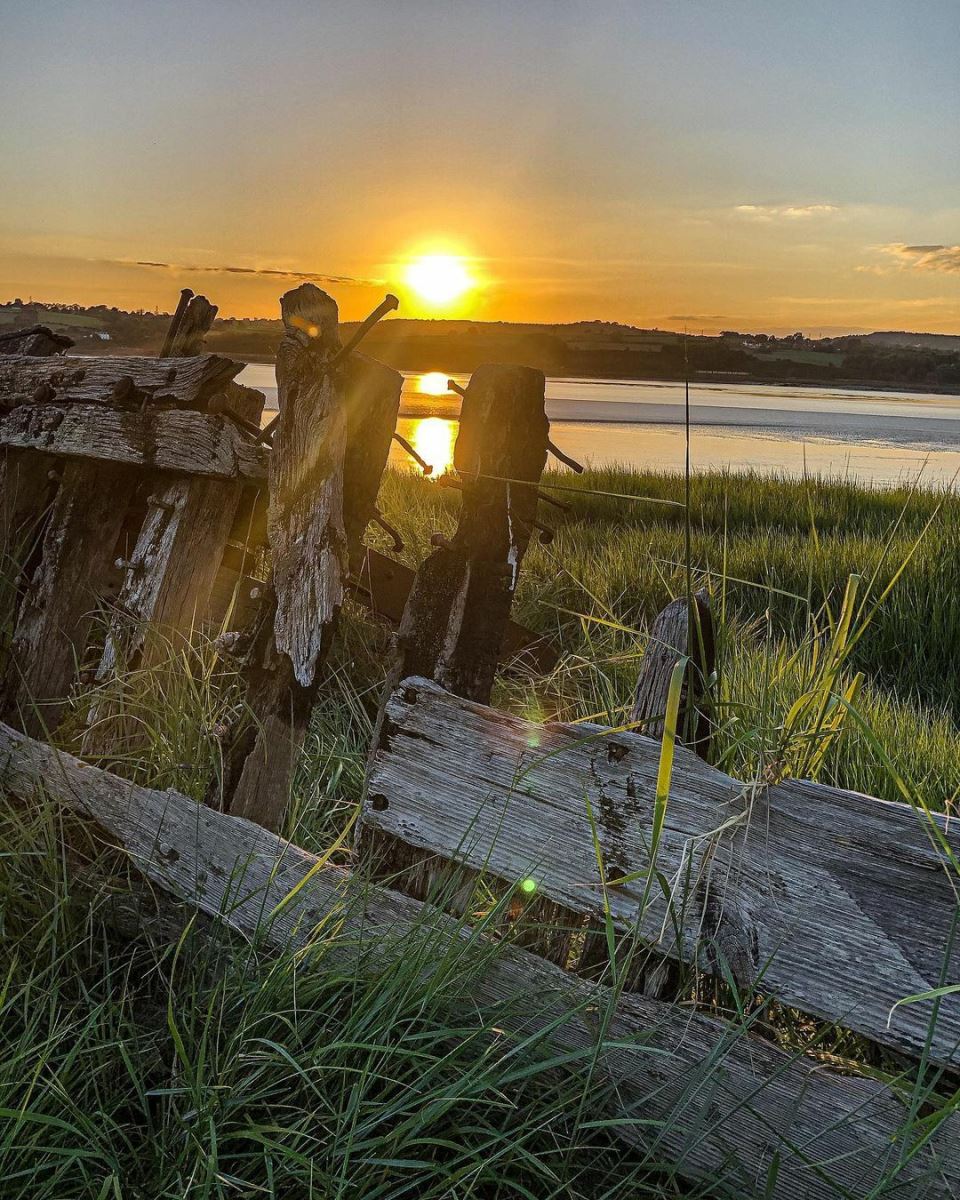 Known locally as "The Hulks" this collection of 86 vessels dating back to the 1950s, stretches from Purton to Sharpness and is the largest ship graveyard in the country. Beautiful at sunset but beware of the tide!
5. Tynsdale Monument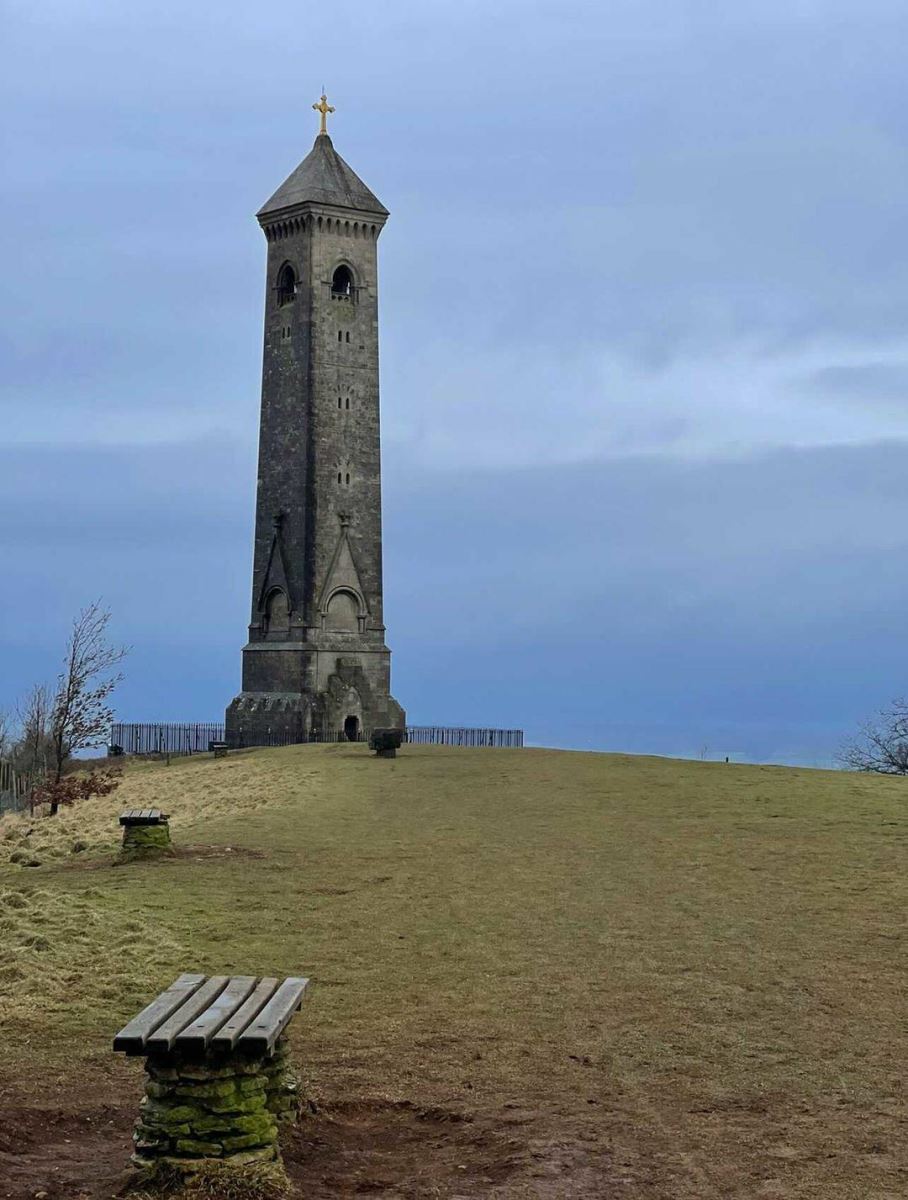 Constructed in 1866 this 111ft tower stands proud over North Nibley and the surrounding countryside, the views are incredible and on a clear day you can easily see the Severn crossings and the Welsh countryside.
6. The Forest of Dean – Sculpture Trail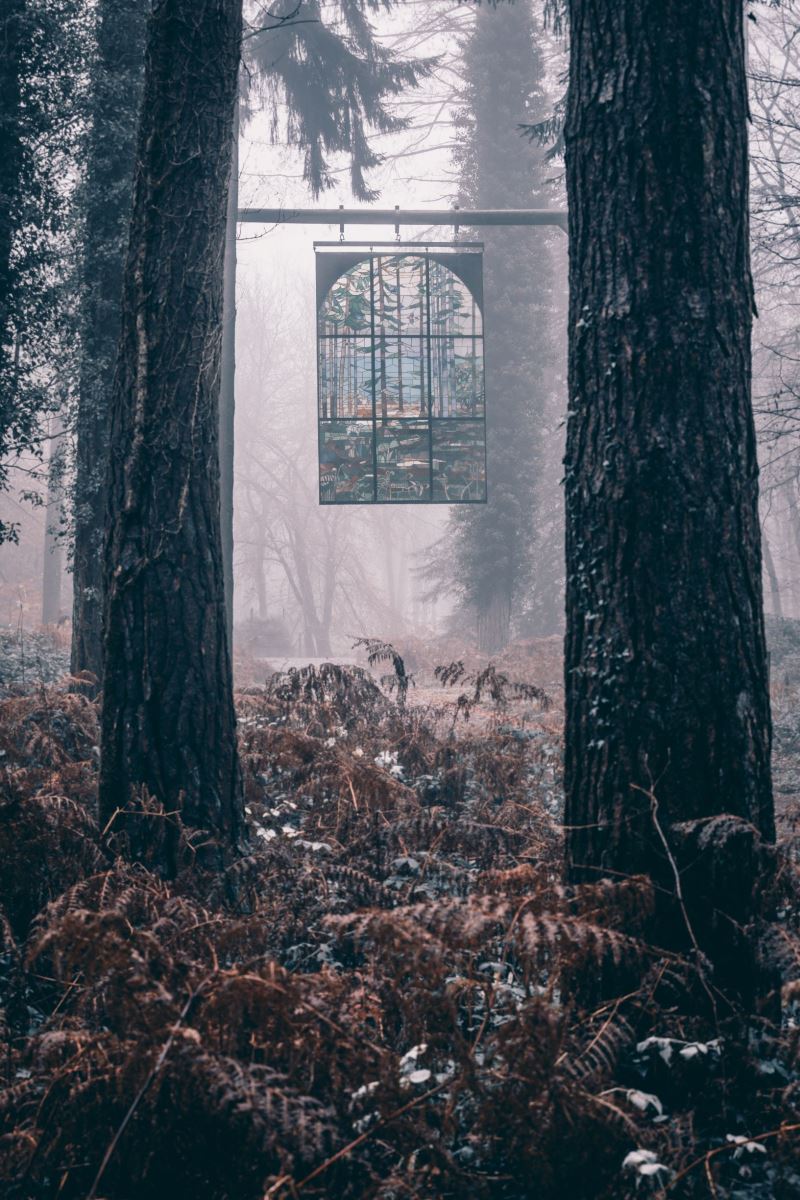 Established in 1986 this collection of artwork changes constantly, some of the more popular pieces include the hanging stain glass window which is a permanent feature. This is a very family friendly location with loads to keep the kids entertained while you snap away.
7.Pitville Park and Pump Rooms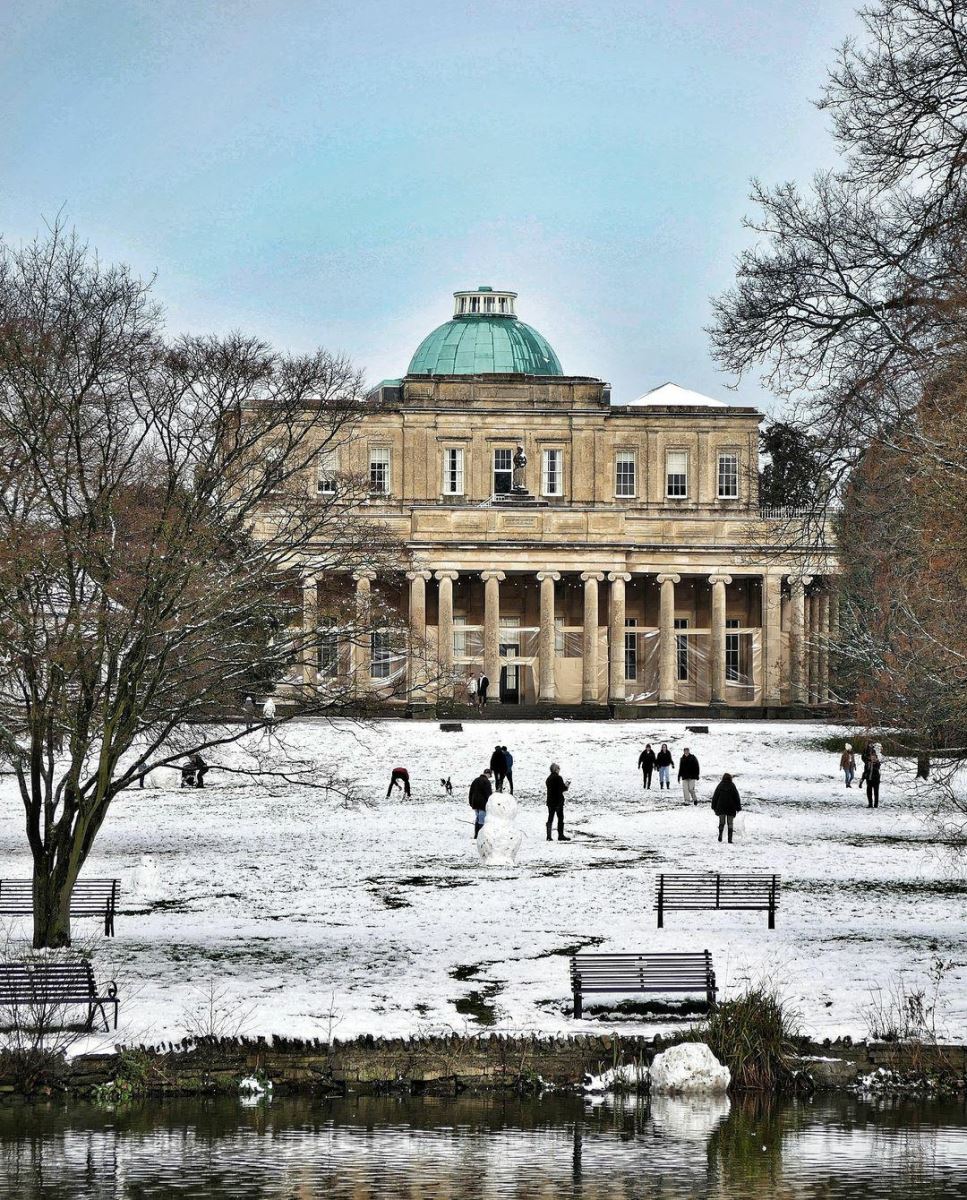 Pitville Pump Rooms are the largest and last pump rooms to be built in the country and were made ever more popular when King George III paid a visit in 1788. Today this beautiful building plays host to many events and is also the backdrop to thousands of family picnics in the surrounding parklands.
8. Cotswold Towns and Villages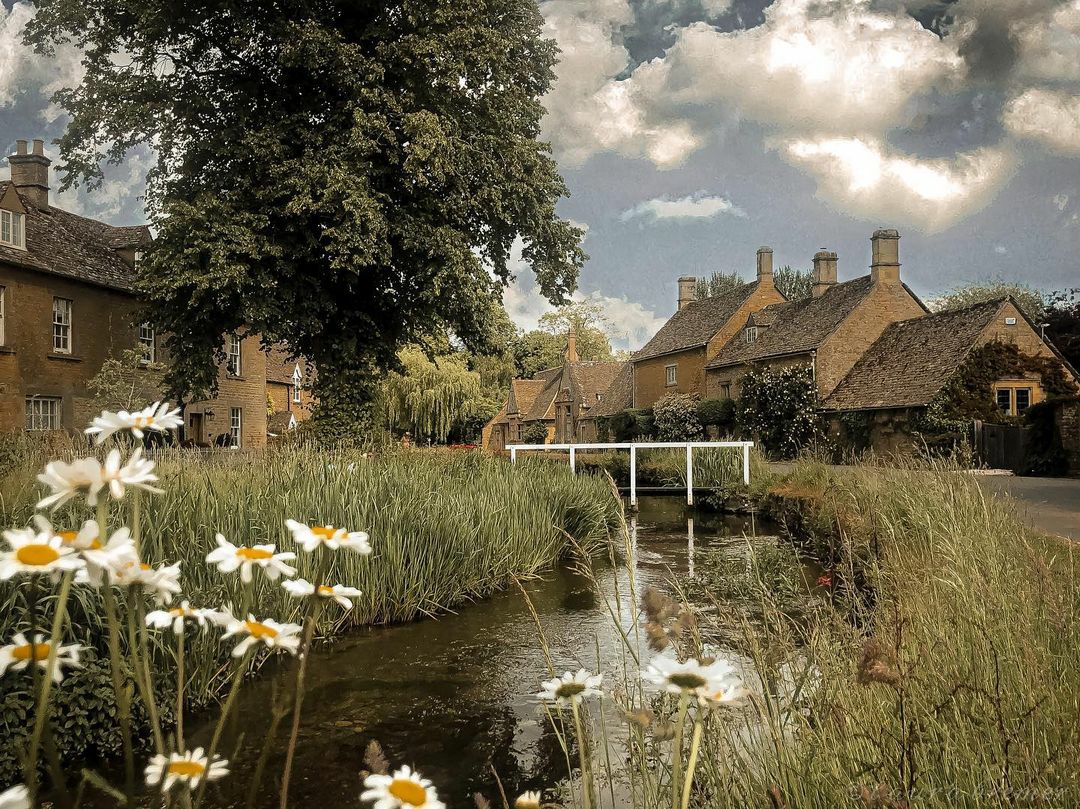 Gloucestershires Cotswold villages include The Slaughters, Bouton on the Water, Stow on the Wold, Tetbury, Bibury and Moreton in Marsh. All with their own individual character these places burst with life and are extremely popular with tourists. Our top tip- set an alarm and get their early to avoid the crowds!
9. Westonbirt Arboretum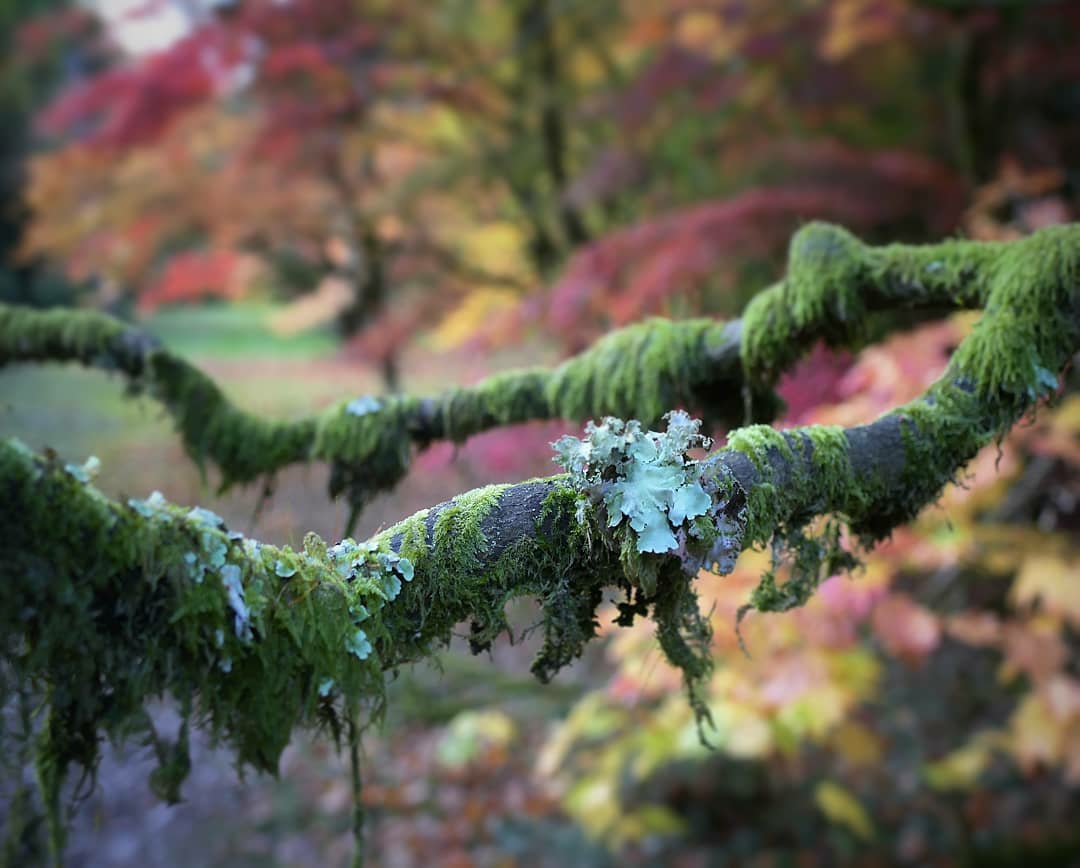 Located 3 miles south of Tetbury and founded in 1829 the arboretum includes over 2500 species of trees. Beautiful all year round but particularly during autumn, enjoy being surrounded by breathtaking hues of orange and red. Keep an eye on their website for the colour change countdown.
10. Minchinhampton and Rodbourgh Common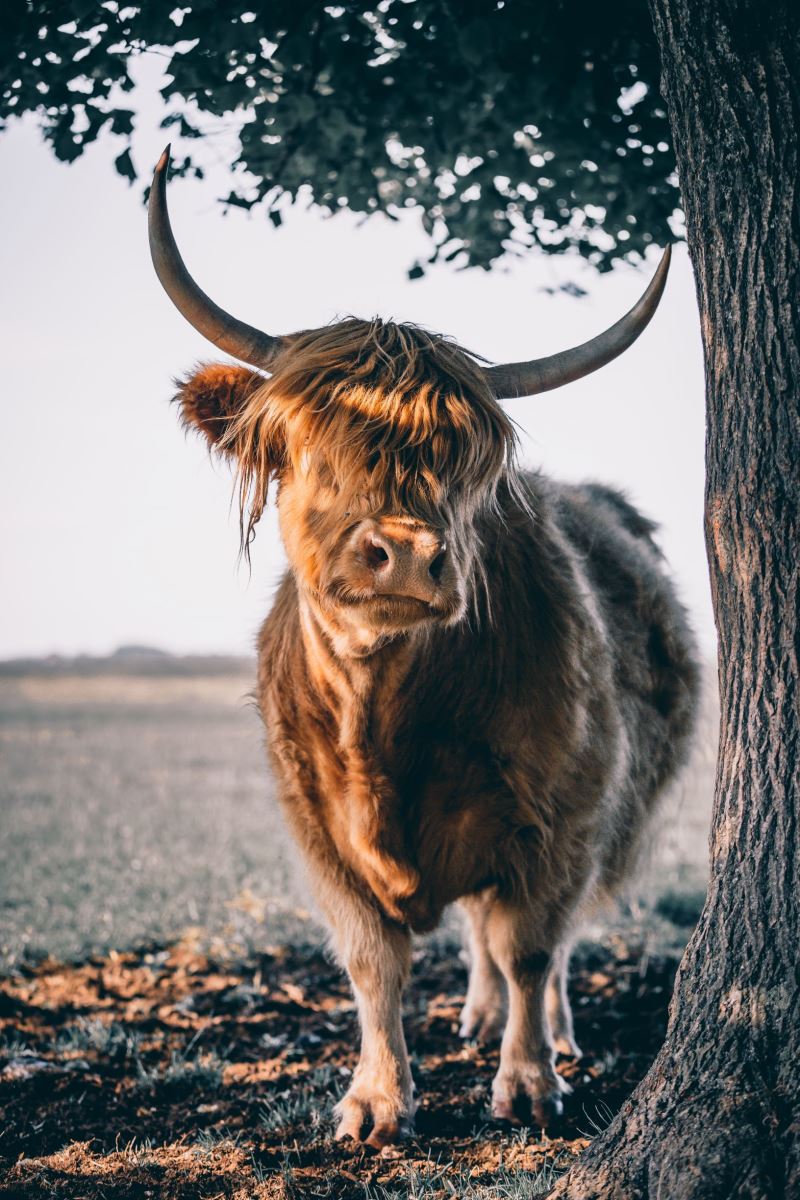 Sitting high above the Stroud valley this common land comes to life in late April with the release of the herds to graze for the summer. From Hereford to Galloway you will see gorgeous breeds of cattle with our absolute favourite being the Highlands cows. These gentle giants can be easily recognised with their huge horns and long curly coats. If you're lucky you might even catch a glimpse of the wild horses too!
Gloucestershire has so much to offer to a photographer, from gothic architecture at Gloucester cathedral to the wide-open spaces and free roaming cattle of Minchinhampton Common, Stroud. Our county covers 778,000 acres and packs plenty in to get you snapping away. Remember to follow us on Instagram @igersglos and start tagging us in your photos or use our hashtag #igersglos. Keep an eye on our page to find out when our first meet up of 2021 will take place.
Related
0 Comments