1) Knife Angel, arriving in Gloucester on 1st February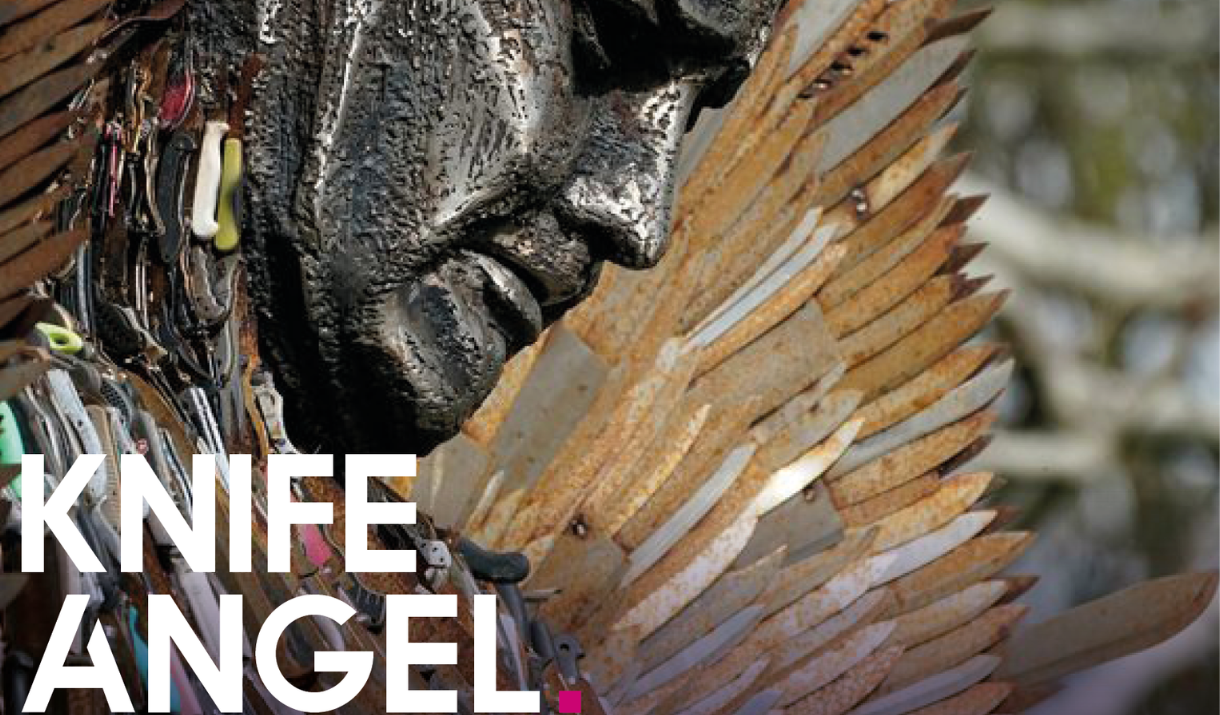 On the 1st of February, The National Monument Against Violence and Agression, The Knife Angel will be situated outside Gloucester Cathedral. Crafted from 100,000 seized blades, and standing 27-foot high, it was created to highlight the negative effects of violent and aggressive behaviours, and acts as a memorial to lives lost through these actions.
---
2) Gloucester's Museums and Iconic Architecture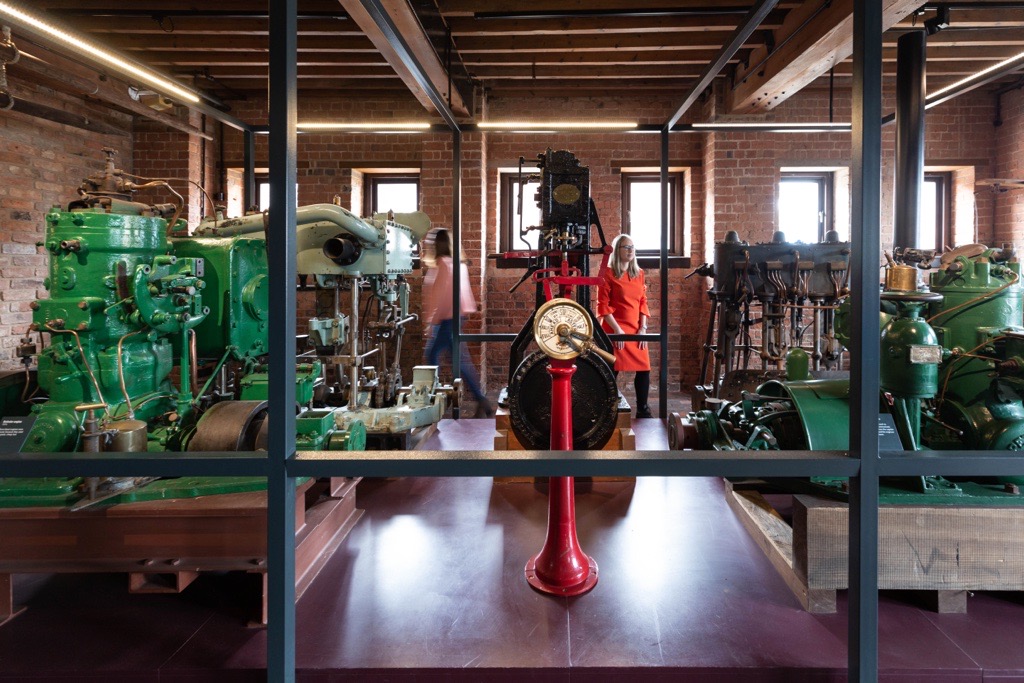 It is a well known fact that Gloucester's seams are bursting with history, from deep underground all they way up to the roof tops, in the streets, the docks and beyond. We are proud for Gloucester's stories to be told and remembered in our many musuems; Museum of Gloucester, Folk of Gloucester, National Waterways Museum, Soldiers of Gloucester, The Tailor of Gloucester and the Jet Age Museum. Plan your visits HERE.
In addition to the museums and tours that capture Gloucester's vibrant and long history, the City is peppered with iconic buildings, some preserved ruins, and some beautifully restored. From Gloucester's world-famous Cathedral, through to Blackfriars Priory, Llanthony Secunda Priory and St. Mary de Crypt to name just a few, no visit to the City is complete without looking on in awe and wonder, at the design and intricacies of these stunning pieces of architecture.
---
3) Get your Light Game on at this year's Bright Nights Event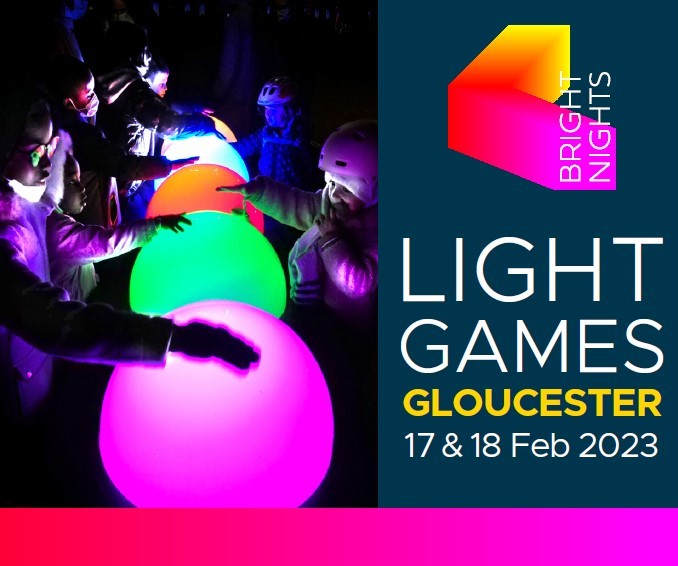 Bright Nights returns to Gloucester in February with Light Games, following a series of stunning light installations around the city in 2022. This year sees giant illuminated Light Games for all to enjoy across the 17 & 18 February in Matson. Click Here to find out more and reserve you FREE time slot!
---
4) Immerse yourself in a Guided Tour of the City's Secrets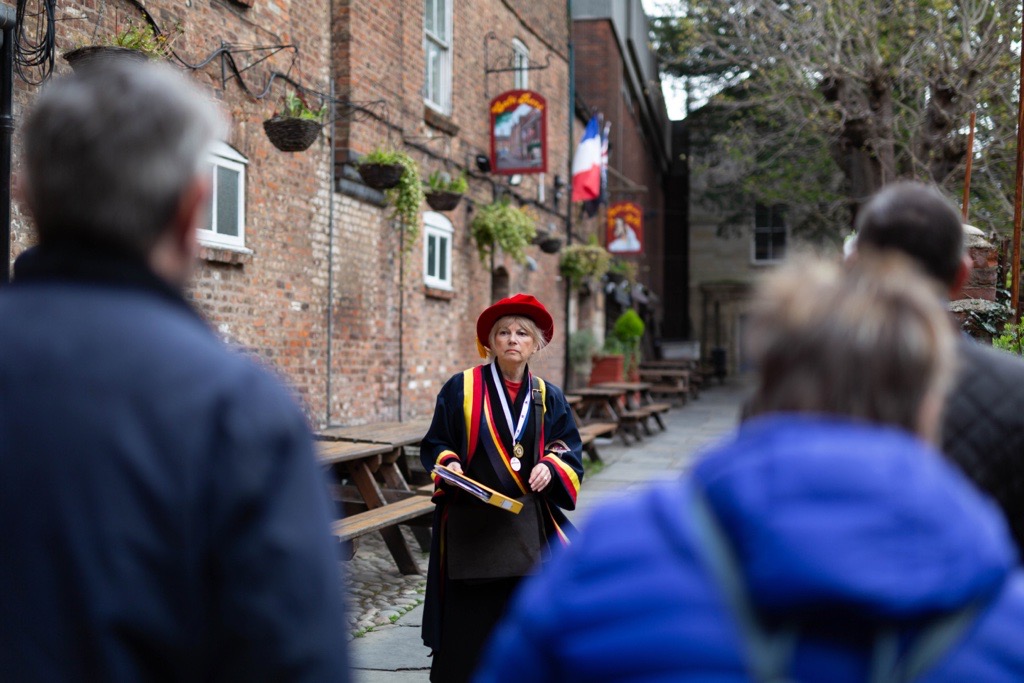 Join a guided tour in and around Gloucester's many landmarks. Get behind the scenes at The Folk of Gloucester and hear all about the buildings and the people who owned them, worked, or lived in them during the last 600 years. Join the Gloucester Civic Trust on different tours of the City Centre, or climb aboard Queen Boudicea II and get out on the water on a National Waterways Museum boat ride.
---
5) Shop 'til you Drop in Quirky Independents and Well Known Chains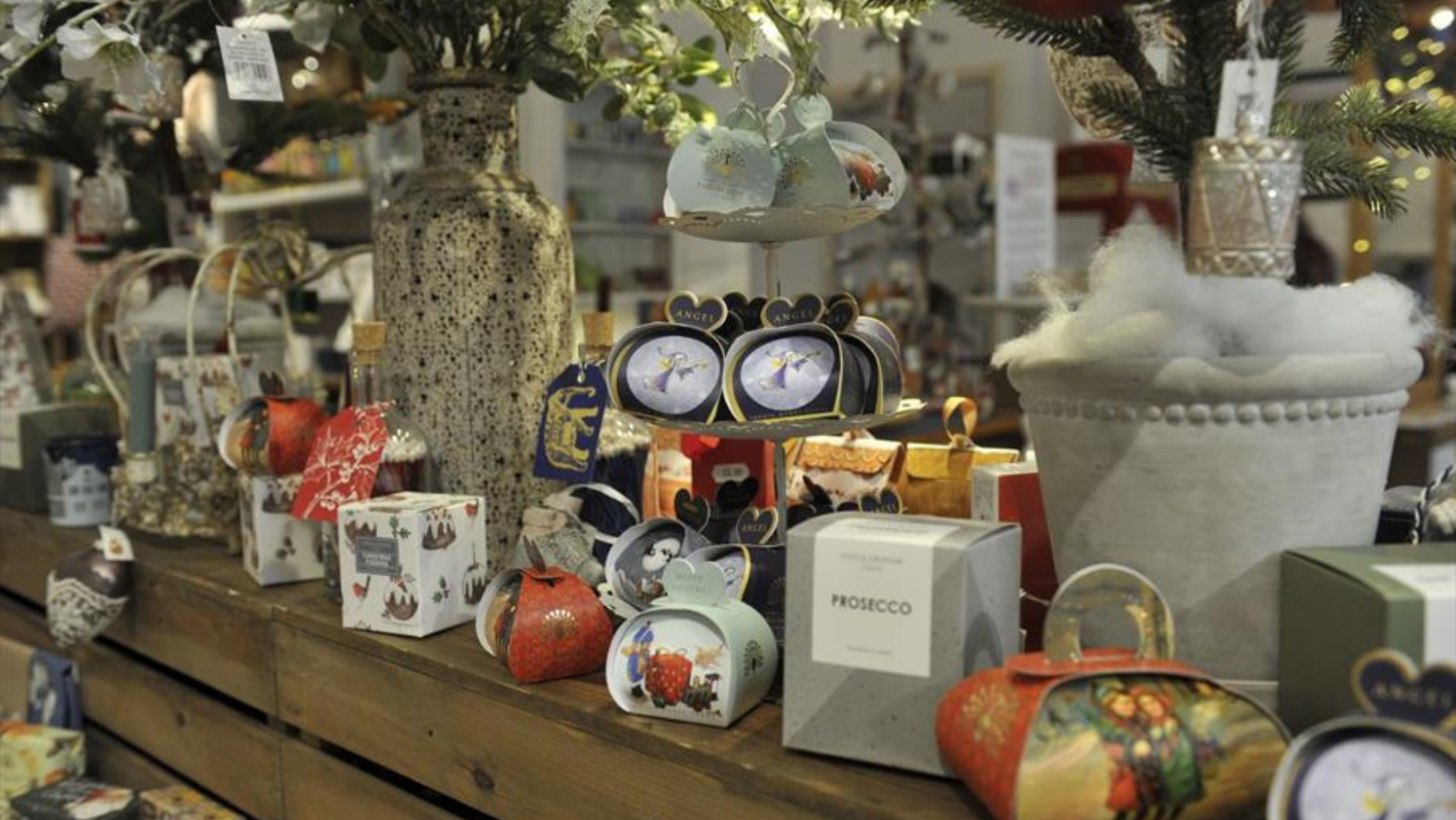 Gloucester's historic streets are filled with much loved shops, from popular high street brands to unique independents. Enjoy browsing through designer rails at the Gloucester Quays Designer Outlet, from fashion to beauty and home wear, there is something for everyone! Uncover the thriving independent shops on Westgate Street with boutique gift shops such as The Candle Tree. Be amazed at the work of local arts and makers in the Gloucestershire Arts and Crafts Centre or fall in love with something vintage at the Gloucester Antiques Centre which is set in a glorious medieval timber framed building.
---
6) Gloucester, the City that is bursting with History at every step.
From the ruins of the former Roman Wall to timber-framed buildings and medieval priories, Gloucester is surrounded by the remnants of its rich and wonderful past. Walk on the squeaky floorboards of The Folk of Gloucester and smell the past. Enjoy a tour where you can learn about its colourful history, especially the newly painted fronts! Head down the canal and walk the grounds of a once large Augustinian Priory at Llanthony Secunda, a perfect place to relax on the edge of our busy city.
Imagine yourself at school in one of the country's last remaining Tudor School rooms at Discover De Crypt. Hear the names of some of Gloucester's most famous residents who were baptised and educated on this site! Discover the city's foundations with a tour of The Eastgate Chamber! Find the Roman remains and learn about the medieval superstitions and myths!
---
7) Fun and Frivolity at Gloucester's Festivals and Events!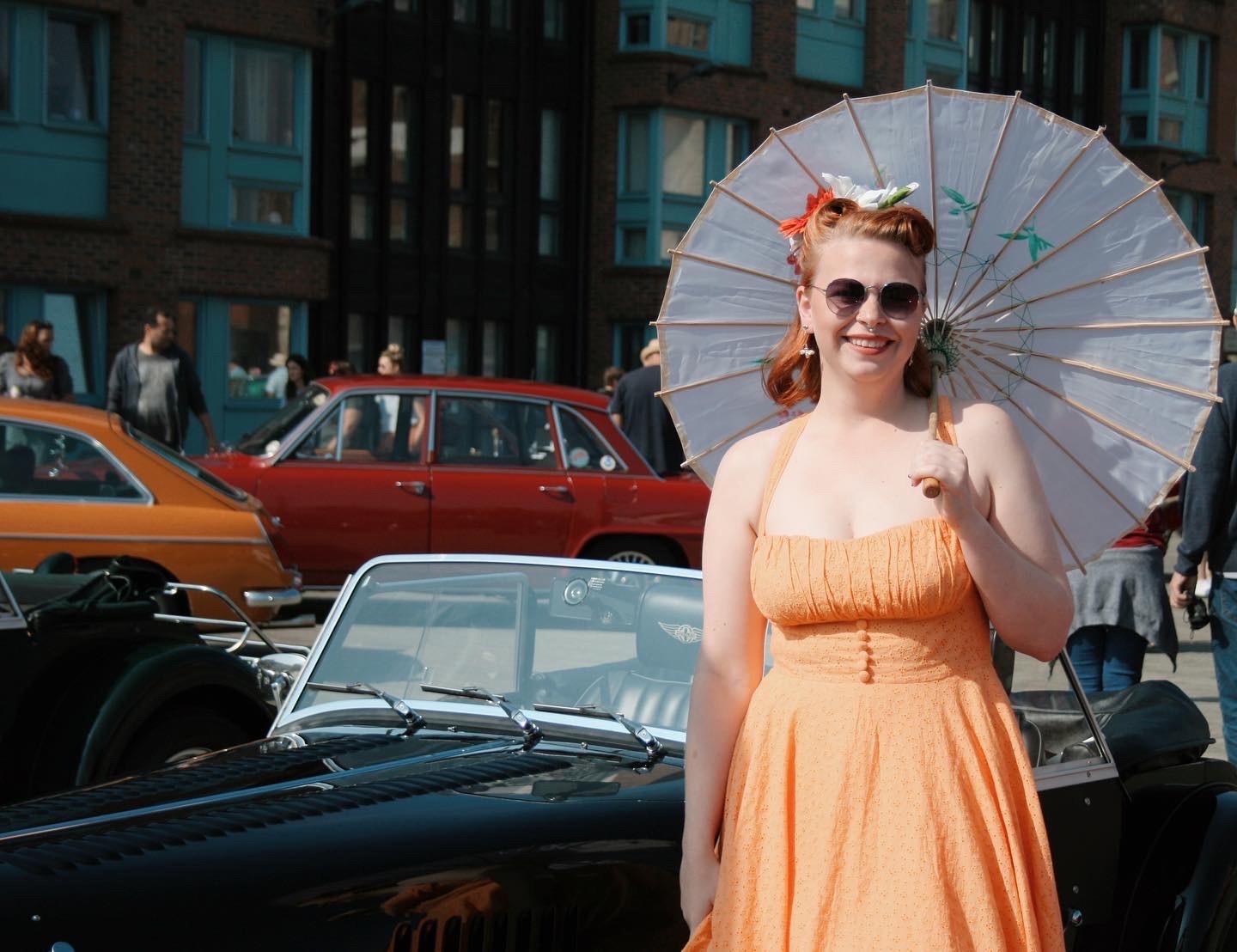 The year kicks off with the Gloucester Folk Trail in February (17-19). Folk musicians, artists and poets will congregate in venues around the city, paying homage to traditional forms of Folk music, performance, entertainment, and arts & crafts. Enjoy days of immersive live music with the Gloucester Rhythm & Blues Festival in July and Gloucester History Festival is back for more in April and September!
On the 26 August, experience history come to life with Gloucester Goes Retro. Classic Cars will line the gate streets all the way to the Docks, where the festival comes alive on the water! Fancy Dress, whilst not essential, is most definitely encouraged! The much loved Lantern Parade, showcasing the artwork from local schools, will be returning in the festive period, so keep an eye out for more information later in the year!
---
8) Gloucester Guildhall - Live Music and Events, Dancing, Cinema, Drinks, Food and more ...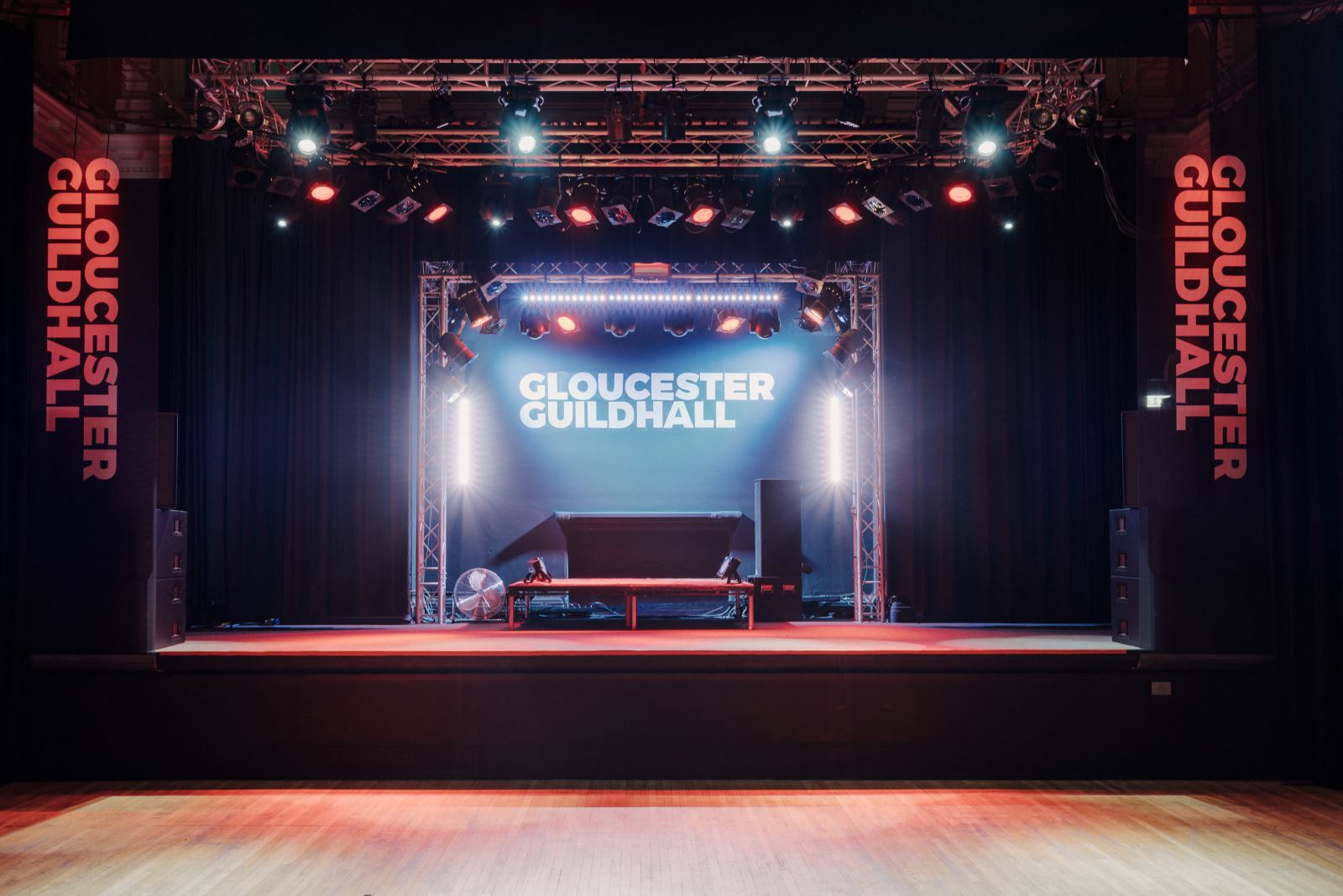 In 2022, Gloucester's stunning and iconic Guildhall, underwent a 230k refurbishment project funded by Arts Council England, helping to ensure it continues to provide a wide range of exciting live and digital performances. Works included a new sprung dancefloor, complete refurb and extension of the kitchen and bar, upgrades to the technical equipment and lighting, and much, much more.
With live music, cinema and events on offer at this unique venue with its incredible ambience, make sure to take a look at What's On and book your next visit.
---
9) Upcoming Anniversaries
Gloucester Rugby
Known in the rugby world as the Cherry and Whites, Gloucester Rugby will mark a huge milestone this year, as they celebrate 150 years since the club was founded! Located at Kingsholm Stadium, with a dedicated army of supporters, be sure to keep an eye out for their celebrations in September.
Eastgate Shopping Centre
Initially the site of a market dating back to 1786, Eastgate Shopping Centre first opened its doors in July 1973, 50 years ago! Now a modern retail venue, the site boasts a long and varied history.
---
10) Crafty Places for Crafty People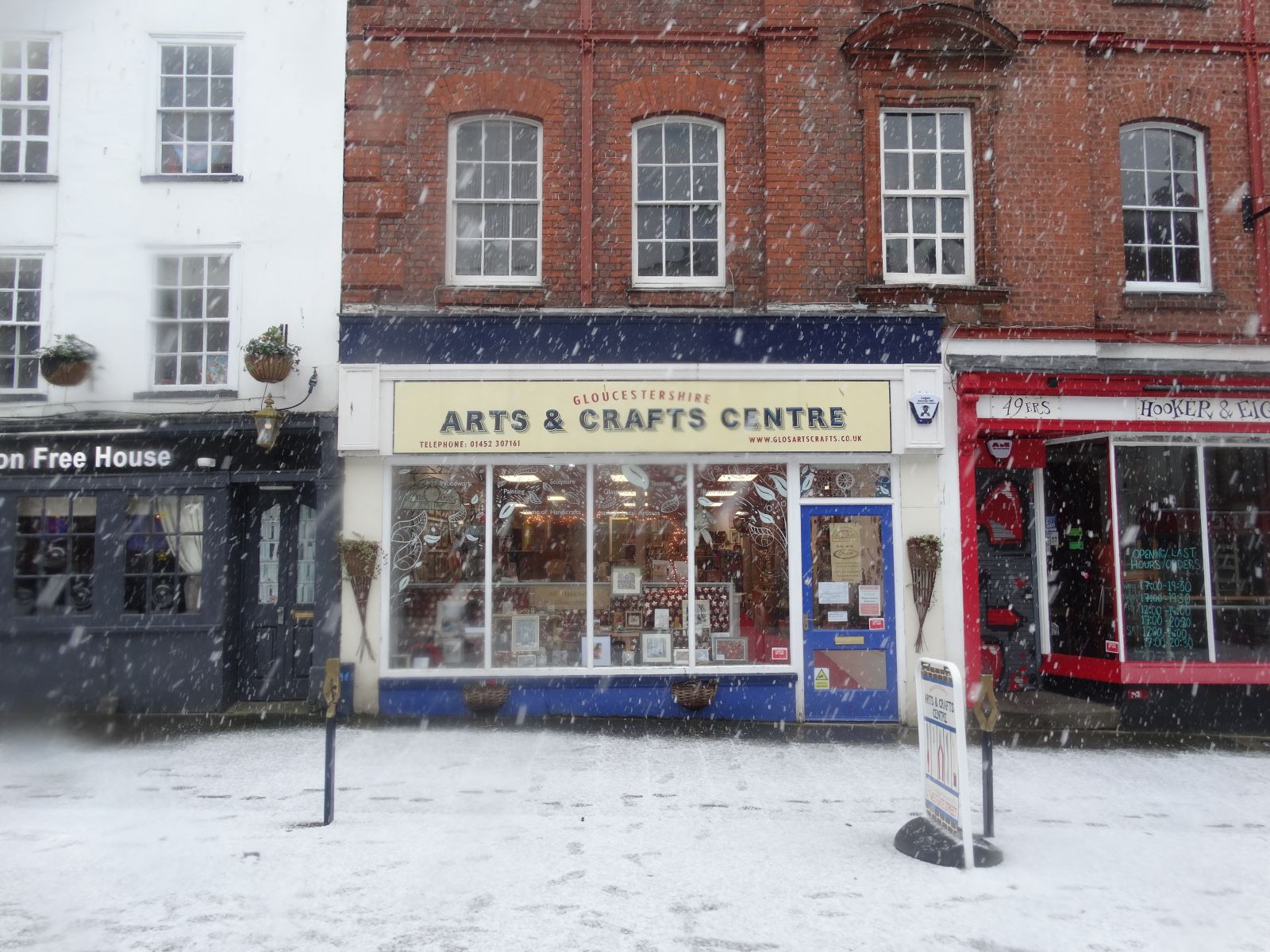 Whether you are 8 or 88 years old, you can find a crafty activity in the City to suit. The Museum of Gloucester often plays host to a variety of workshops, from Children's themed crafts, through to photograpy and drawing for adults. At the Treasure Seekers Hub, you can book into a crafting session, or buy your very own kit to take away! The Gloucestershire Arts and Crafts Centre is located on Westgate Street, and proudly displays and sells handmade items, by local artists and producers, a great place to find that unique gift.
For more ideas of how to get arty in the City, take a look at this blog, kindly written by Madelaine Staples, from Mad About Art!
---
11) Spectate or Participate in Live Music, Dance and Theatre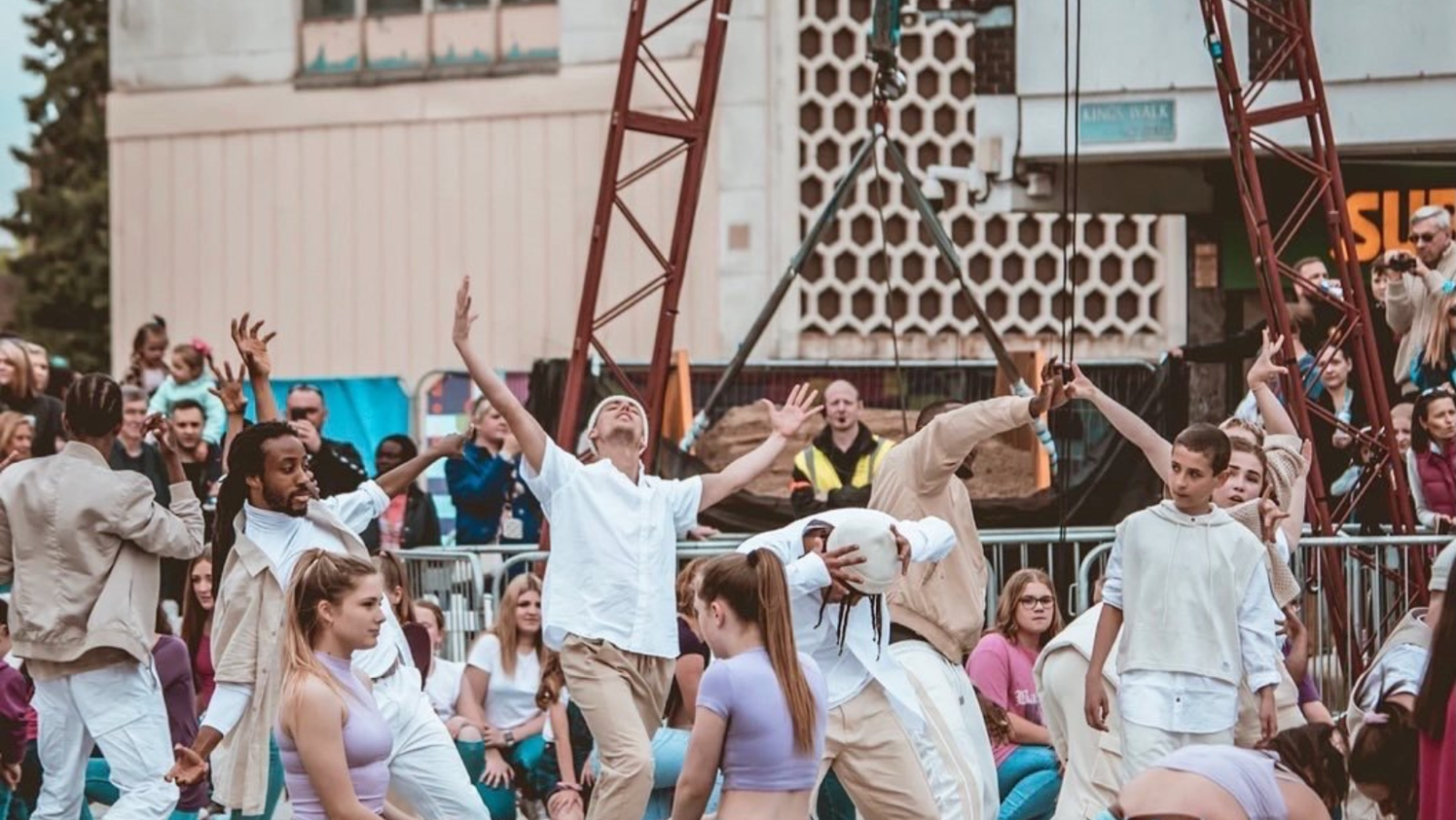 Whilst you can find live music at both Gloucester's Guildhall and Kings Theatre, and it is worth keeping an eye on what's on at both venues, there are also many other ways to experience and partake in the 'Live Music and Events Scene'.
Strike-a-light is a Gloucester based charity organisation, programming world class dance and drama for everyone across Gloucester, regardless of their background. Supported by its funders, they can offer subsidised tickets to events, and access to activities for young people. Weekly classes are run where experienced arts professionals support children and young people creating new and exciting shows.
---
12) New Experiences and New Adventures for All.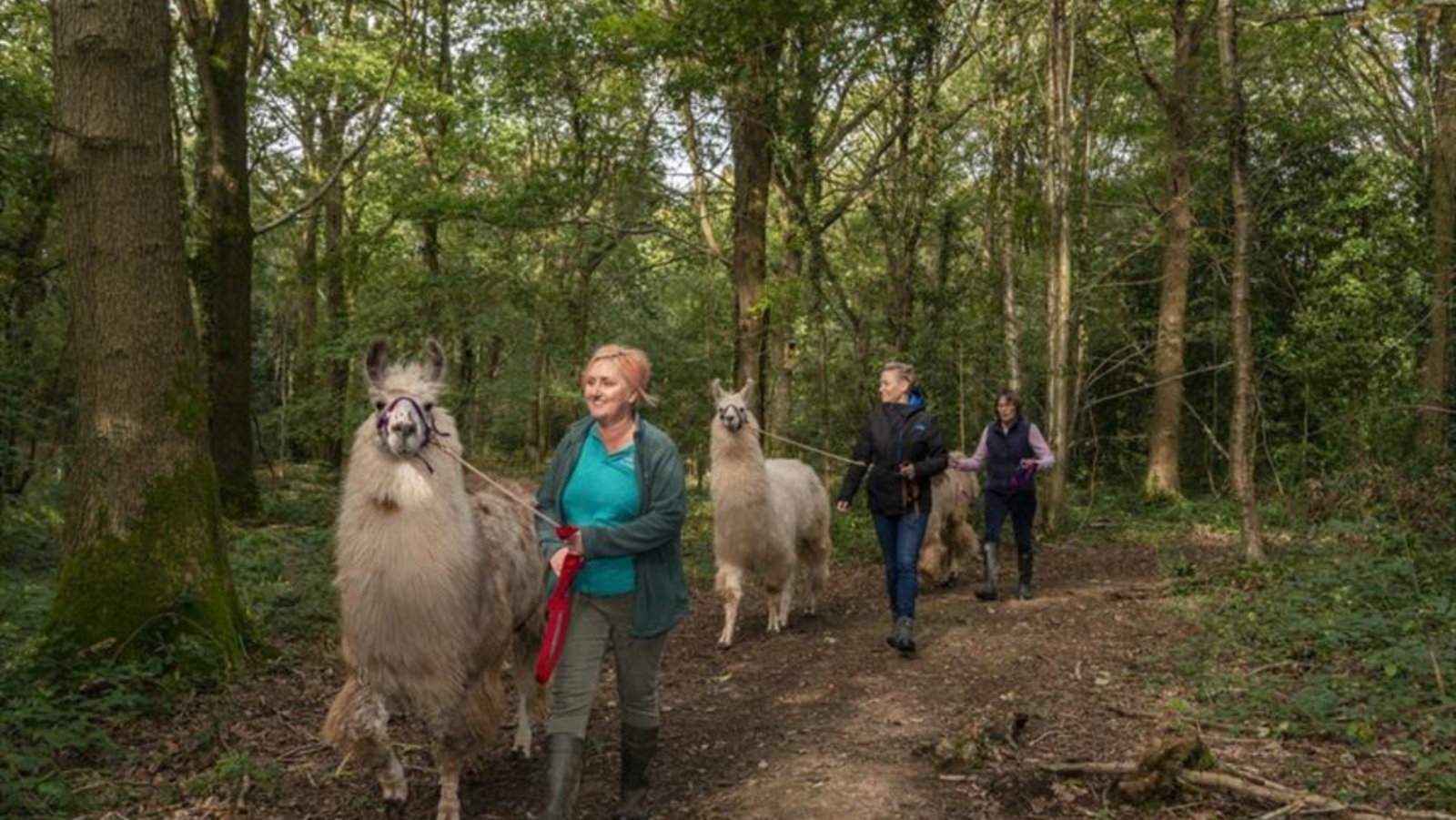 Make it a day to remember by crossing something off that bucket list! Spend the day with Llamas at Briery Hill Llamas, or escape in to the world of virtual reality at VRXPERIENCE, where you can ride on rollercoasters or try out the latest VR Games. If problem solving is more your thing, why not see if you can beat the clock and solve the puzzles at Trapped Escape Rooms. Get your headbands and wristbands on, strike a pose, and take on the wall at Ninja Warrior Gloucester, or strap on a plank or two, whichever is your preference and glide down the slopes at Gloucester Ski and Snowboard Centre.
---
13) Surround yourself with Nature in Gloucester's Green Spaces.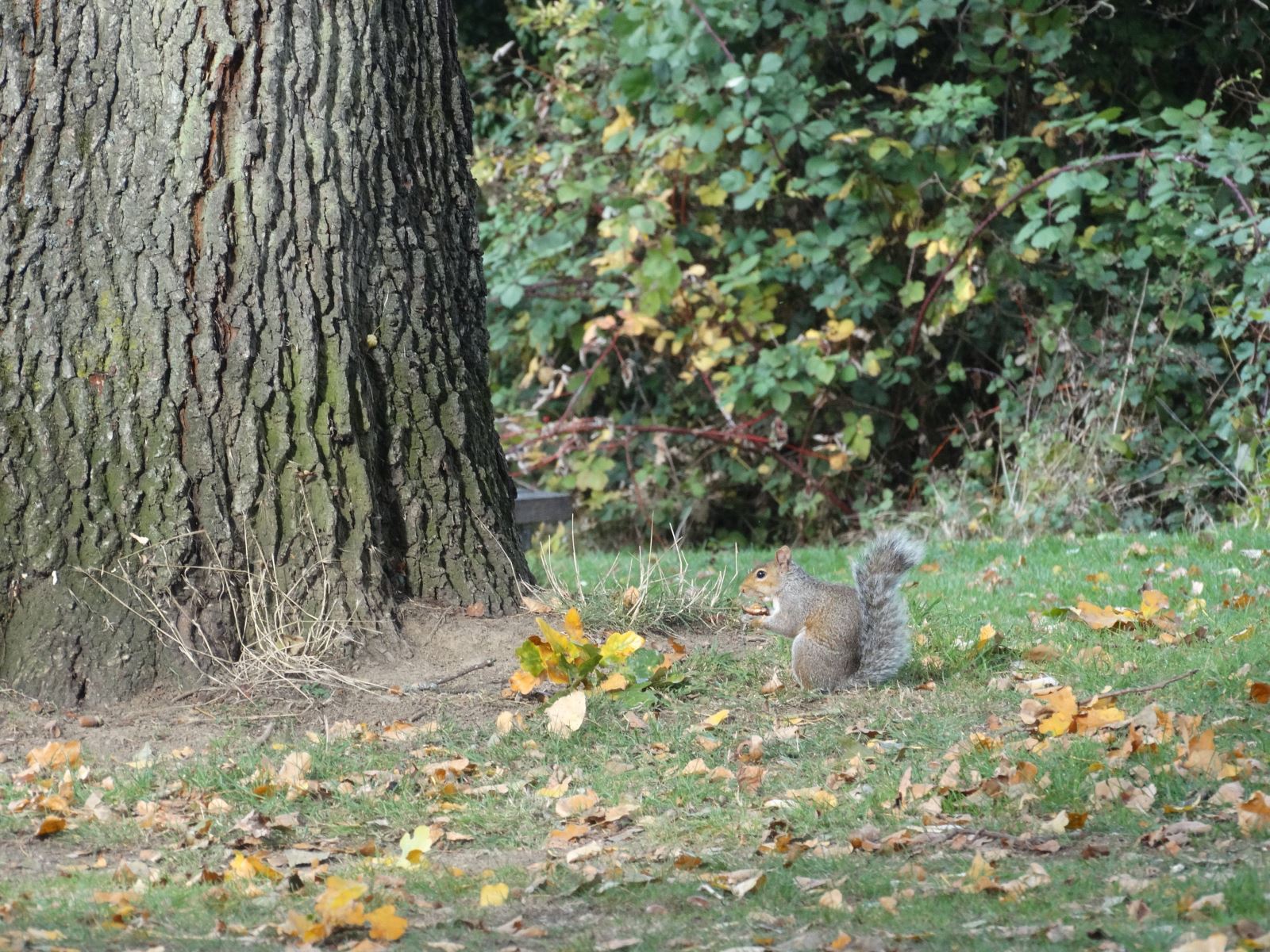 Allow yourself time to unwind in some of Gloucester's best green spaces. Take a walk to the top of Robinswood Hill Country Park and gaze out at the view of our magnificent City. Can you spot the landmarks whilst there? When you journey back down, stop at the Gloucestershire Wildlife Trust Visitor Hub and Café for drink and a slice of cake. Marvel at the range of trees at Barnwood Arboretum, as they change colour through the seasons! Spot the wildlife at the Alney Island Nature Reserve, which is also a great place to spot the Severn Bore at certain times of the year, and this year is set to be a good one!
---
14) Getting Active in the City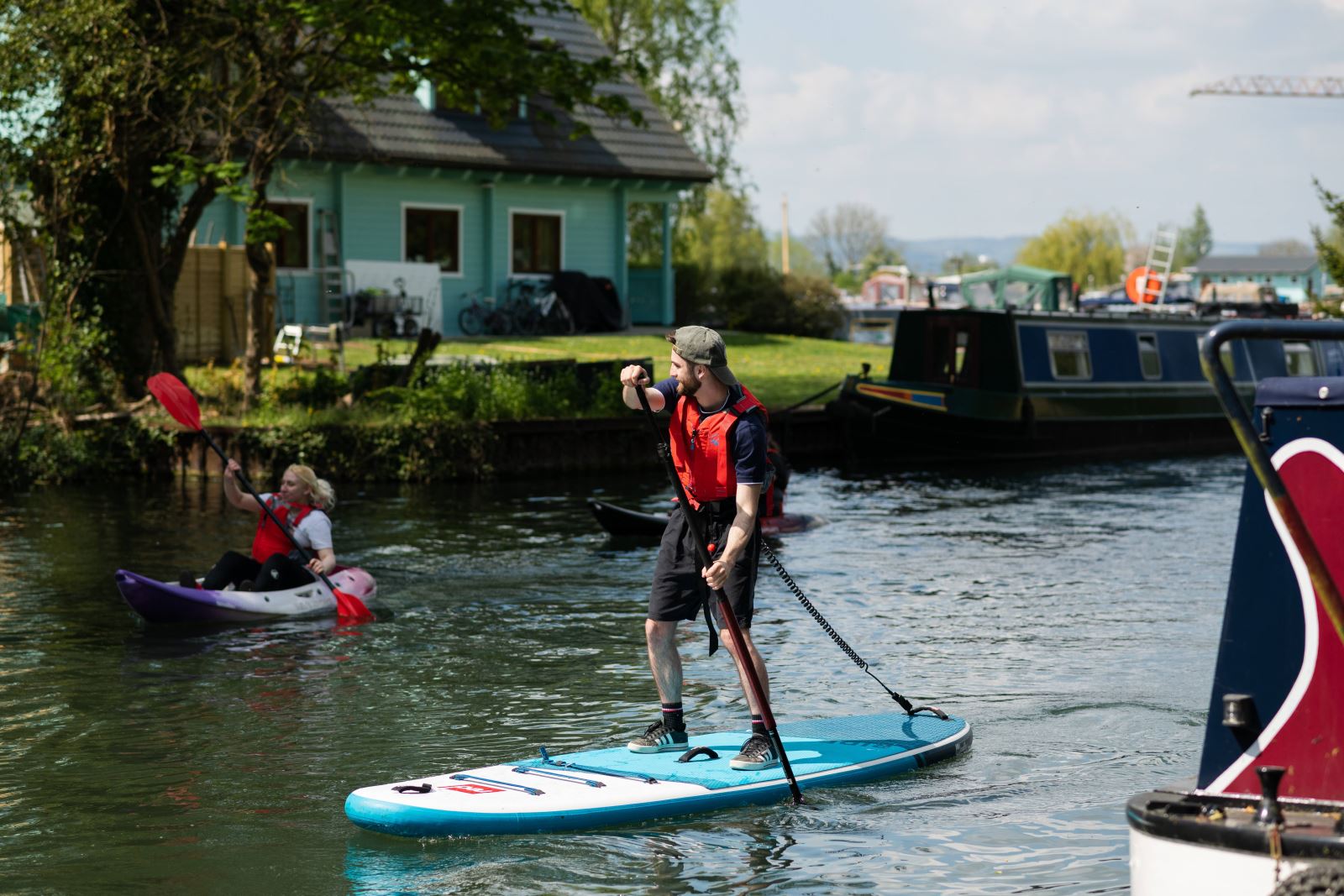 Gloucester offers an abundance of locations and classes to stay active.
GL1 Aspire Leisure Centre is located on Bruton Way, and offers everything from swimming and an air conditioned gym, through to fitness classes, dance classes and holiday activities, and most things in between! If you are looking to try something new, why not try paddle boarding in the docks with Discover Paddling, or for a more relaxing activity, book a walk with llamas at Briery Hill Farm, such interesting and quirky creatures!
---
15) Support the Local Teams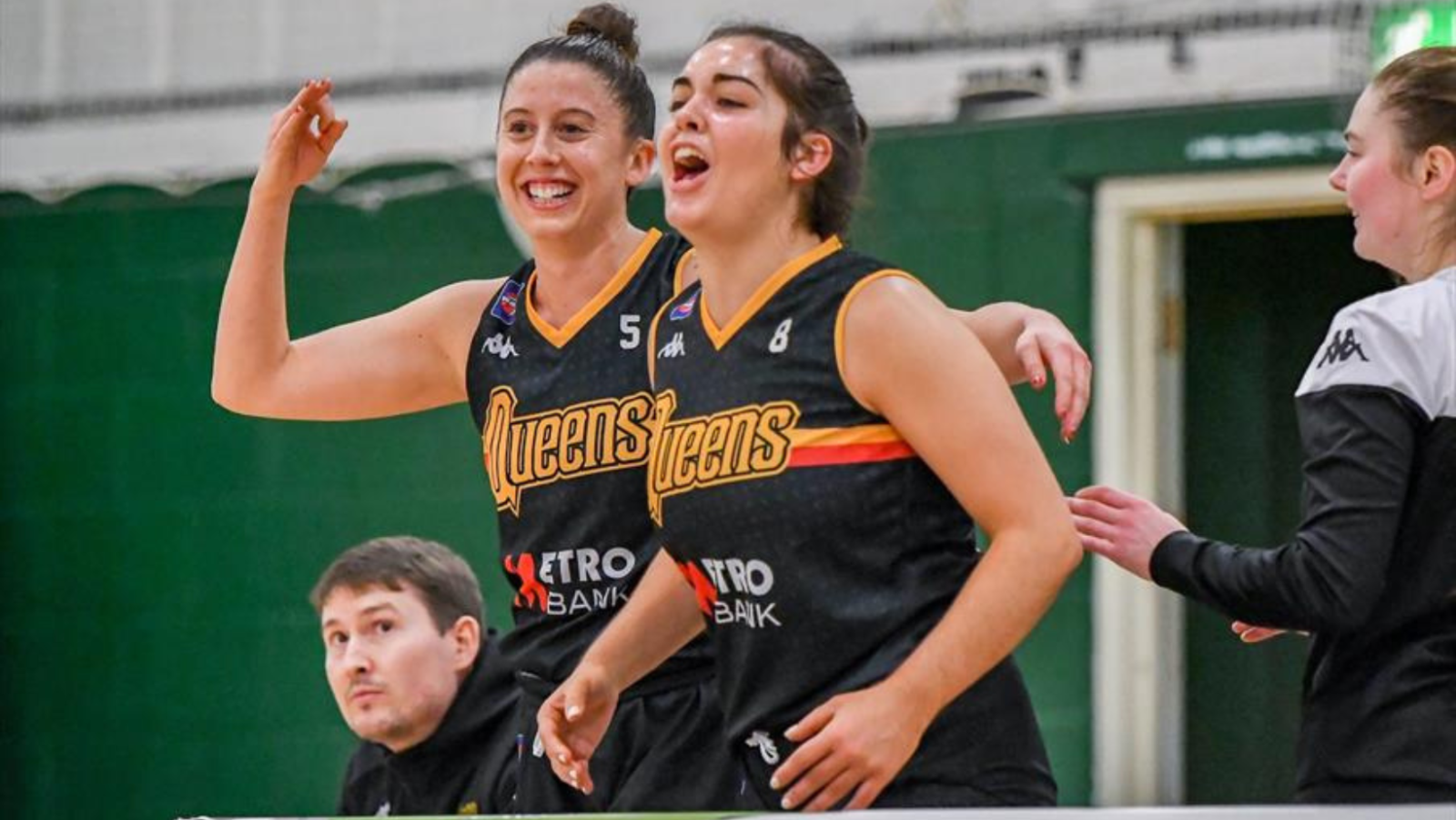 If supporting from the sidelines is more your preference, on weekends you can grab a seat at Kingsholm Stadium to cheer on the famous Gloucester Rugby Team, with the roars of the crowd often reverberating nearby. Founded in 1883, Gloucester City AFC play their home matches, at Tiger Turf Stadium, which is just a short walk from the train station. Another of the many options is to book your ticket to watch Gloucester City Basketball. Founded in 2021, its aims are to promote and provide basketball programmes and services for all levels and ages of participants in the county of Gloucestershire. Why not book your tickets to watch either the Kings or the Queens, and watch in awe at this super-fast paced sport.
---
16) Immerse yourself in the local art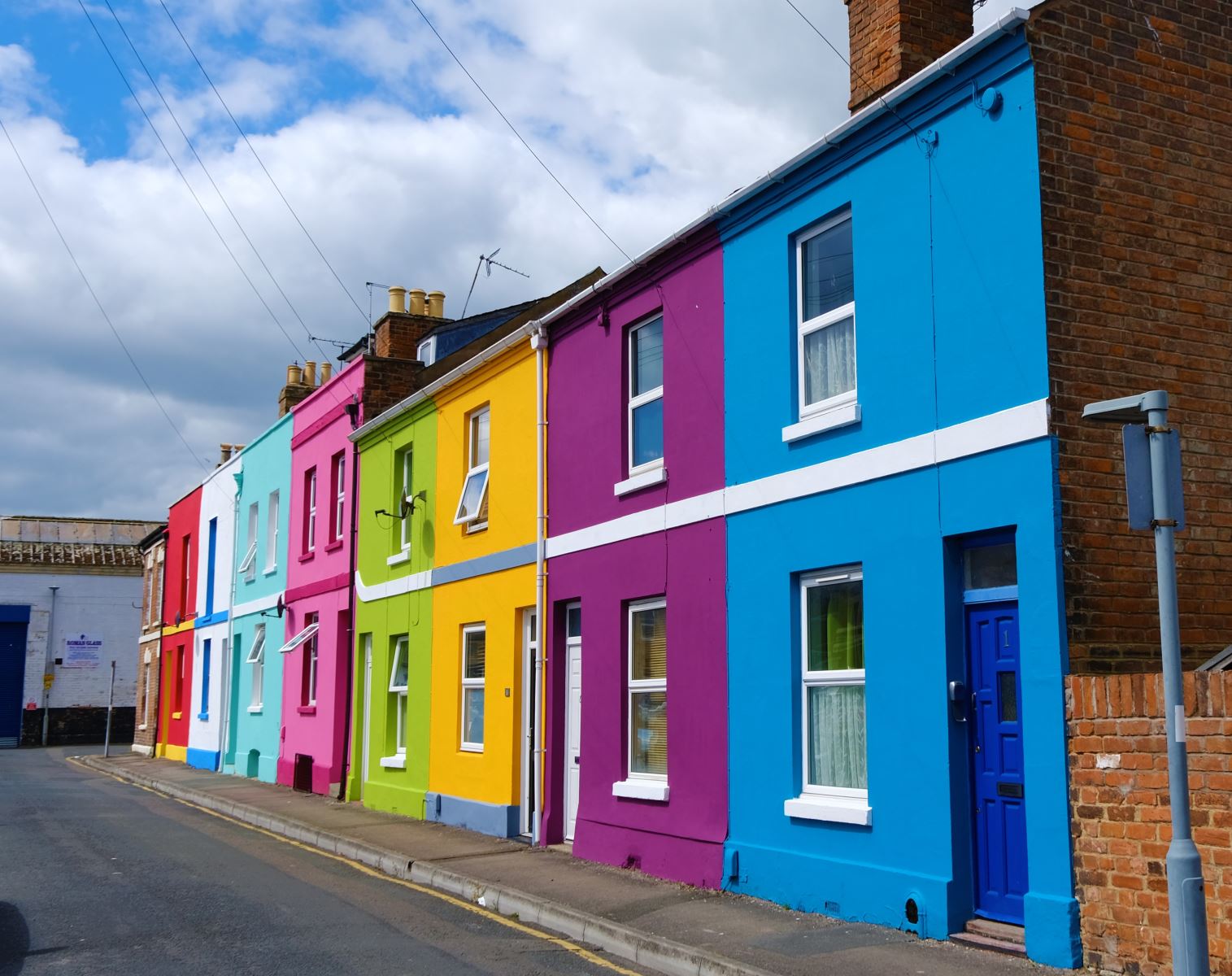 Photo Credit: Stuart Doust
Appreciate the ever-growing community of art here in Gloucester. Search for The Rainbow Square, a project created by local artist Tash Frootko which included the painting of 25 houses and two murals! Visit the RPS International Photography Exhibit at the Museum of Gloucester between 28 January and 4 June, the world's longest running photography exhibit and maybe even take the time and to g and see the Nature in Art Museum.
---
17) Only in Gloucester ...
Gloucester is home to many quirky and unusual things but that's what makes the City so loveable! Chase a Double Gloucester Cheese down Coopers Hill while competing against people from all over globe in the annual Cheese Rolling Event, or for something slightly more relaxing, why not visit the home of the Tailor of Gloucester!
---
18) For Food Lovers Everywhere ...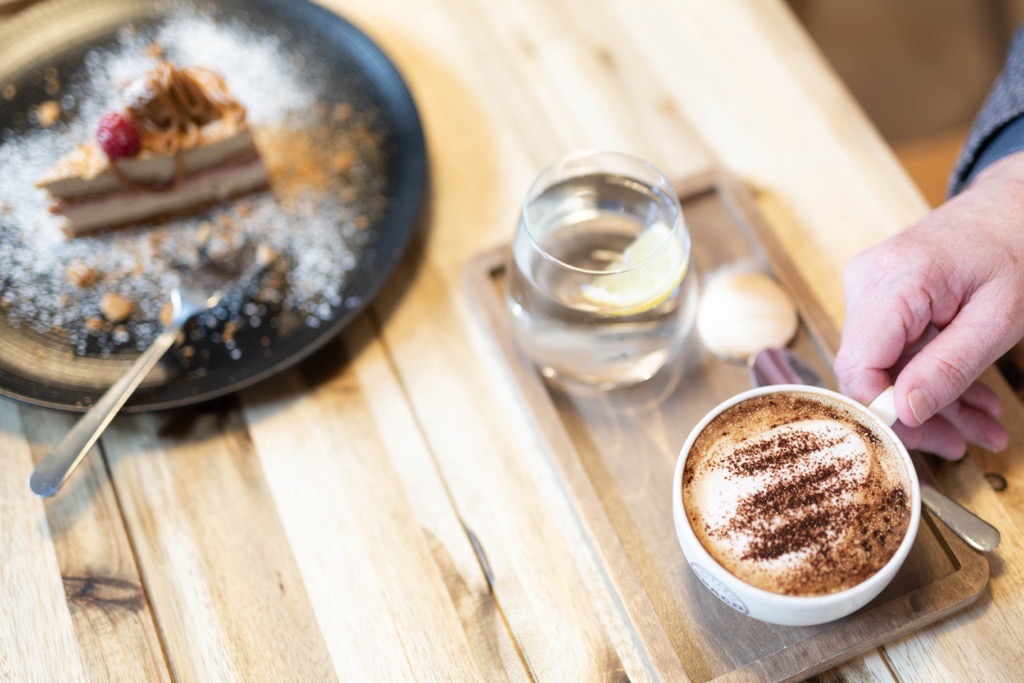 Eating out in Gloucester is just plain difficult, why, well simply because there are such a wide variety of options to choose from! Whether you are looking to grab a bite from one of the many delis, cafes or the weekly food market, linger of lunch with a book or friends, or head out for an evening meal, you are certainly not short of choice. With independents serving cuisine from all around the world, and the chains you will already no doubt know of, appetites of all preferences and ages with be satiated in the City.
Enjoy the waterfront views and magnificent flavours at Spago, a tucked away café, serving hand-crafted sweet and savoury crepes. Head further into the heart of Gloucester Docks to find Greek on the Docks and Settebello, both with panoramic views of the water and food that is to die for! More tasty independents can be found in Gloucester's Gate Streets. Walk down Westgate Street and find Hooker & Eight, a friendly pizzeria merging a love of Gloucester Rugby and Italian Cuisine. Further down you will find Clementine Café, an artisanal café service serving delicious coffee, homemade cakes, breakfast, and lunch. Grab some cocktails while enjoying some Pan Asian Cuisine at Tigers Eye or head over to Café Rene for the traditional Pub vibe.
Later this year, Gloucester will welcome its very own Food Dock. Up to 15 new delis, cafés, bar, and restaurants with international menus, cocktails, and burgers will open in Gloucester Docks, with a focus on regional quality and innovation. We cannot wait!
---
19) Raise a Glass with a Difference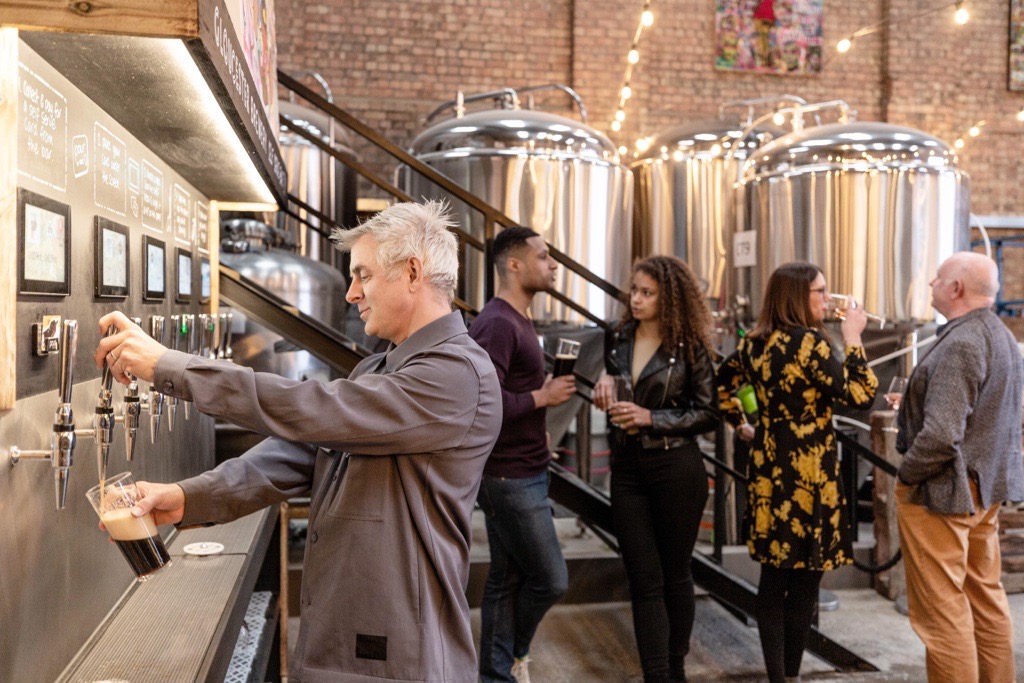 Not only are there a multitude of locations to grab yourself a drink, hot or cold, nights out or just takeaway, but there are some incredible immersive experiences to enjoy alongside.
Warehouse 4, the self-serve Tap Room at Gloucester Brewery is located on the waterfront in Gloucester's Docks, offering live music, comedy nights, Brewery and Distillery Tours, tastings sessions and more. Book your visit to learn how the delicious beers are brewed, and their sustainability ethos behind all that they do.
Brewhouse Kitchen is another desitination not to be missed, with Whisky and Beer Pairing experiences, not to mention masterclasses in Gin Tasting and Craft Beers, why not round up your friends and book a slot. With full experiences days, through to shorter sessions, and the option to dine from their delicious menu, a visit to this Brew Pub is highly recommended.
---
20) Why not have a Sleepover!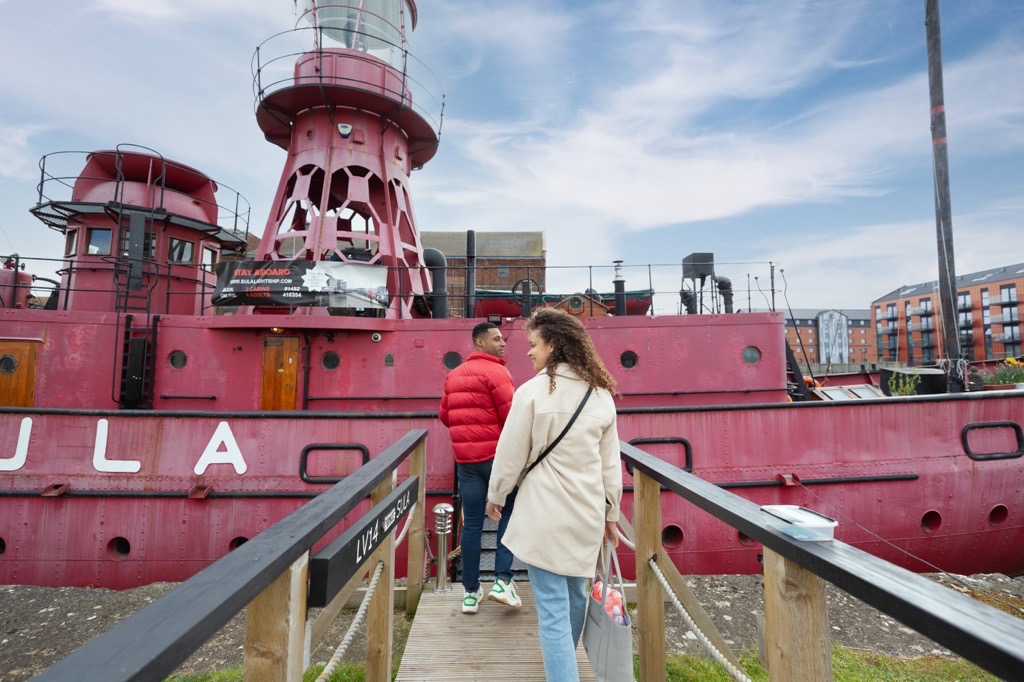 Staycations in Gloucester come highly recommended, whilst of course you can enjoy a jam packed day exploring, there is more than enough to keep you entertained and intrigued for a few days, or even a week.
Gloucester Docks is home to LV14 SULA Lightship, the ONLY stayaboard lightship in the UK. This stunning vessel offers a suite sleeping 4 adults, along with private bathroom, and a lounge, kitchen and dining area. Hosts Colin and Viv, are a wealth of local knowledge, and always go the extra mile, to make this unique experience even more special.
The Judges Lodgings, a boutique hotel of serviced apartments, is the perfect location for business or pleasure, just a short walk from the City Centre, it is the perfect base to holiday in Gloucester.
With many B&Bs, larger hotels such as Mercure Bowden Hall, and the more historic locations such as Hatton Court Hotel, wherever you chose to rest your head after a busy day exploring, you are sure to have a good night's sleep in Gloucester.
---
21) Walk in the Footsteps of the Famous; Hogwarts here we come!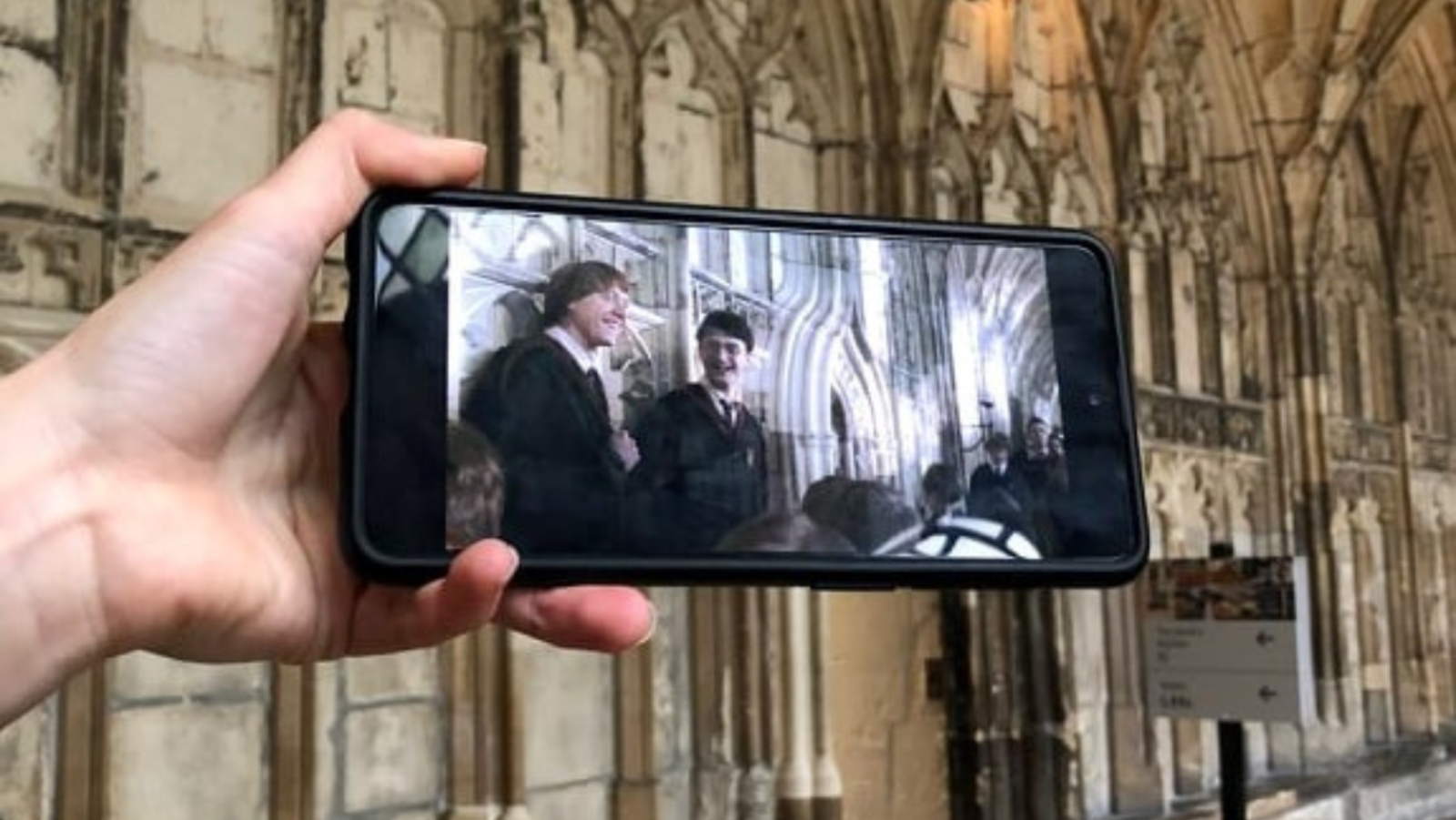 Gloucester is a favourite on the big screen! Walk in the shadow of stars in the Gloucester locations that are favoured by the big screen!
Imagine yourself attending Hogwarts, solving crime with Sherlock Holmes, fighting Aliens with Doctor Who, or even pretend you are Tudor Royalty at Gloucester Cathedral. Follow the footsteps of Peter Rabbit down College Court and pass the House of the Tailor of Gloucester or head down to Gloucester Docks to find Alice before she goes through the Looking Glass!
Find out what else has been filmed in Gloucester on the Film Gloucester website.
---
22) Base yourself in the City, then Explore a little More!
There are many remarkable places near Gloucester. Enjoy one of the many festivals in Cheltenham, walk the Sculpture Trail in the Forest of Dean, or explore a Cotswold Village. Find your way to Stroud and soak up a memorable atmosphere or marvel at the medieval architecture in Tewkesbury.
---
23) Don't forget to tag us on Instagram!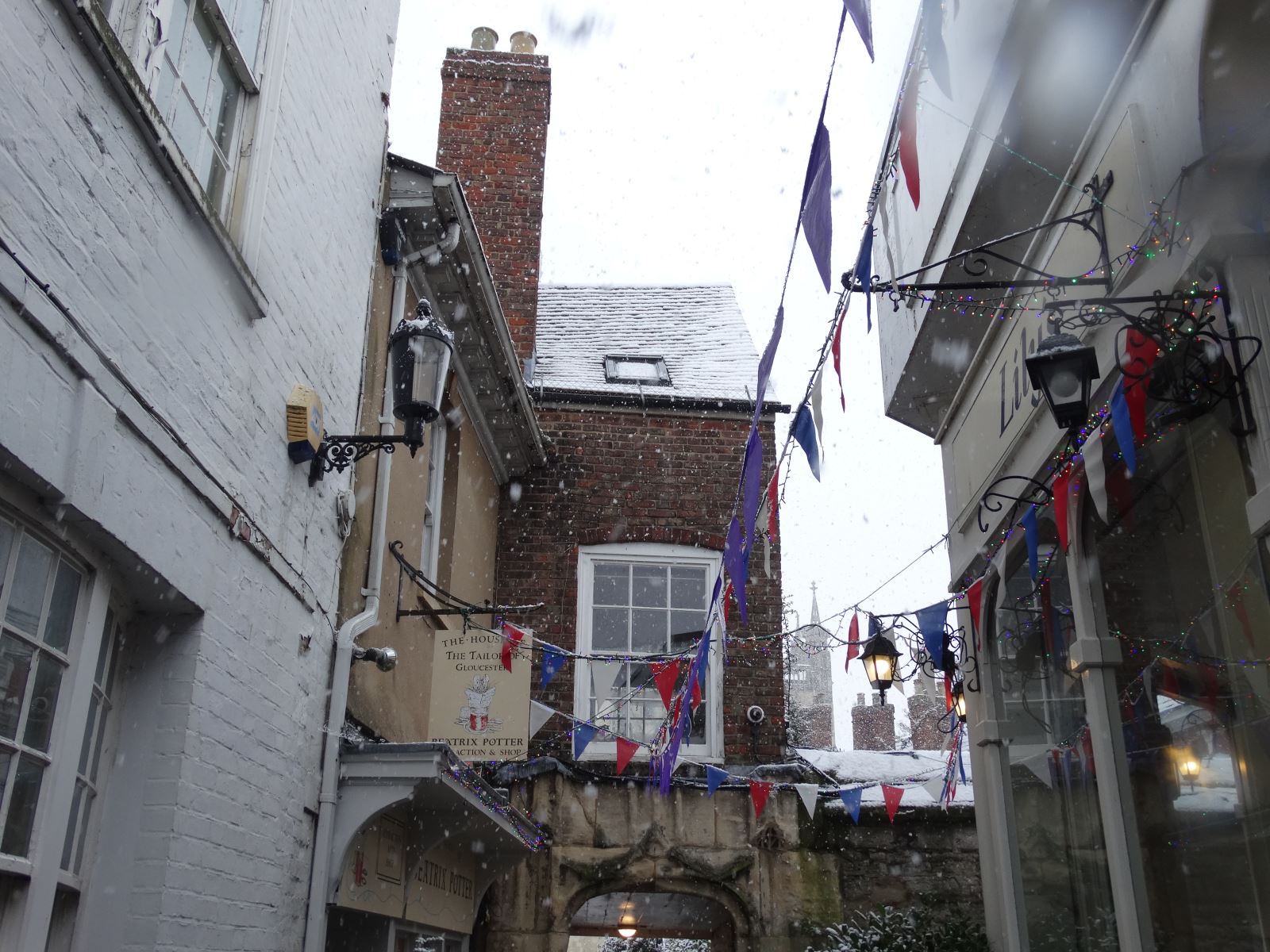 No trip is over without pictures to share online, and Gloucester is filled with Insta worthy locations.
Find the beauty in the 15 Victorian warehouses along the waterfront at Gloucester Docks. Don't forget to try one of the many restaurants located here, everyone loves a good foodie pic!
Explore the unique College Court, with its cobble stone path and dainty shops, then discover the expansive Cathedral Green. Allow your camera shutter to echo in the cloisters of Gloucester Cathedral and bathe in the sunlight shining through the stained-glass windows.
#visitgloucester
---
2023 is set to be an exciting and jam packed year here in the City of Gloucester, these are just a few of the highlights for you to explore and enjoy.

Make sure to SIGN UP TO OUR NEWSLETTER so you don't miss a thing, we don't bombard you, it is sent just once a month!

We hope to see you very soon.
---
Related
0 Comments