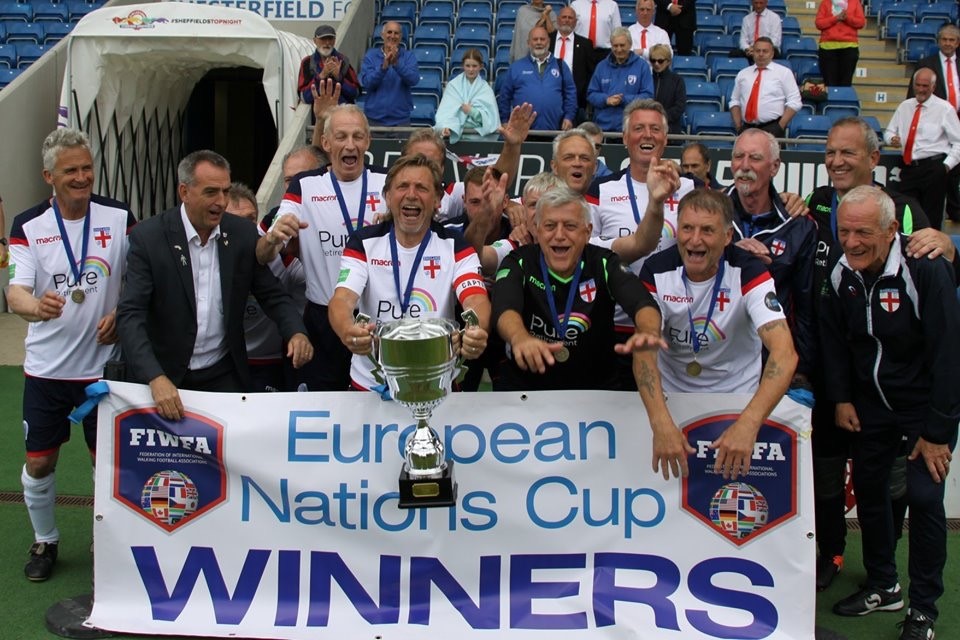 I moved to Gloucester in 1982 when I secured my first teaching job at Brockworth School – teaching Business Studies and typewriting. I stayed there for 32 years, finishing up as Deputy Head and responsible for the school's specialism in Business and Enterprise. I had a fantastic career at the school and was even responsible for recruiting and training Business and Economics teachers for 12 years. Teaching is a privilege and I am proud to say that many people I have taught are now friends and colleagues. I even taught Simon Pegg!! I also won some prestigious awards – including becoming the first Holder of The Queen's Award for Enterprise Promotion, in the county. I have spent the last 6 years teaching part-time at The Cotswold School, Bourton-on-the-Water and retire this August after 39 years teaching.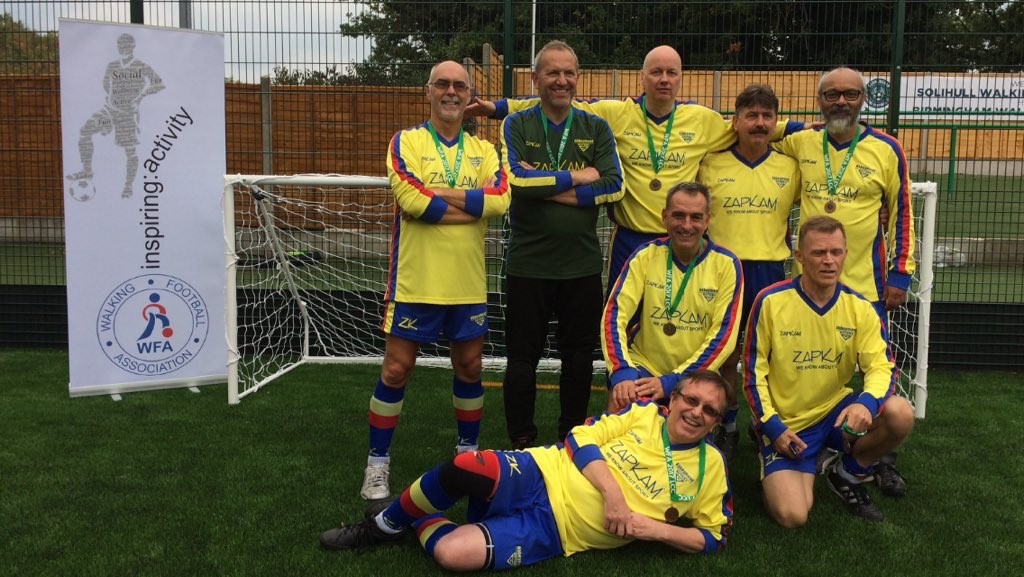 I am a founder member of Abbeymead Rovers Football club – started in 1997. I was Chairman for 21 years until 2019. The club is a Community chartered Standard Club with over 50 teams - I started the Walking Football section 7 years ago as I had discovered the game with a group in Stroud. I felt it would fill a need in the community for the older generation to stay fit and active and healthy – and to have some fun at the same time. I had my hip replaced in 2007 and realised 11-a-side football was beyond me, but I could play walking football, 6 a side and loved it. We now have over 80 members, run 3 sessions a week, each attracting over 20 players and, before Covid, we had a disability section too. We have just started a women's only team which has been very successful so far. There is a league run by the Gloucestershire FA and there are tournaments and competitions run by the Walking Football Association. (WFA). I have helped and supported other clubs in the county to get started as I believe the health and welfare benefits of the sport are superb. I have worked with AGE UK and Active Gloucestershire to improve the profile of the sport. In October 2018, I was honoured to be selected to run the England Over 60s team, which is a role I still enjoy. I am also assisting the Women's Over 40s and have just become a director of the WFA. There are over 60,000 people playing the sport now in England. Abbeymead Rovers, this housing estate club in a rugby mad city has 6 England players and an England Manager. I was honoured to receive a 'Believe in Gloucester Award' for my contribution to sport and Abbeymead Rovers have won several Gloucestershire Media Sports Awards.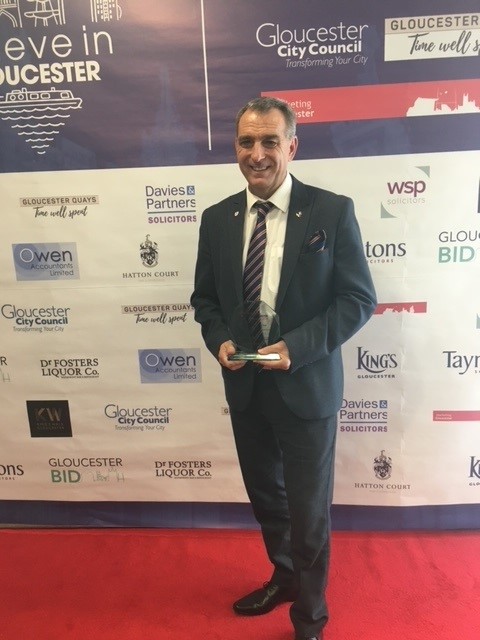 I love living in Gloucester – it is a very central location and has a few gems, in terms of places to visit. The Docks and Cathedral are two of the more obvious. I always take visitors to Coopers Hill – The Cheese Roll – where I had the honour of rolling the last official cheese down the hill (at the time of writing as Covid has prevented the last 2 years from taking place). The easy access to the Cotswolds is another big selling point. I enjoy being a guest on the Mark Cummings Breakfast Show on BBC Radio Gloucestershire – I always find out some of the more weird and wonderful things about the county on this show. I love the various strange traditions in the county – Cheese Rolling, The Woolsack Race, Football in the Windrush at Bourton. I ate a raw onion live on the radio to promote the Newent Onion Fayre. It makes our county unique to find out about the strange traditions and reasons behind some of the places.
Walking Football, as a sport, continues to grow. I am looking to start a rehabilitation session at Abbeymead Rovers and am involved in starting Walking Football for Parkinsons as a national project. This coming off the back of being asked to lead the We Are Undefeatable campaign, during lockdown, for a virtual walking football team – one of the most rewarding things I have ever been asked to do. Now we are out of lockdown, there is so much going on – we are preparing for the first ever Walking Football World Nations cup – in Manchester in 2022, but have lots of matches planned in France, Guernsey, Spain, Italy, Poland and Germany to name but a few.
Gloucester, in sport, is probably most famous for it's rugby, and rightly so – but there is a lot of footballing talent in the area and it is a hotbed for Walking Football and I am thrilled to be a part of it.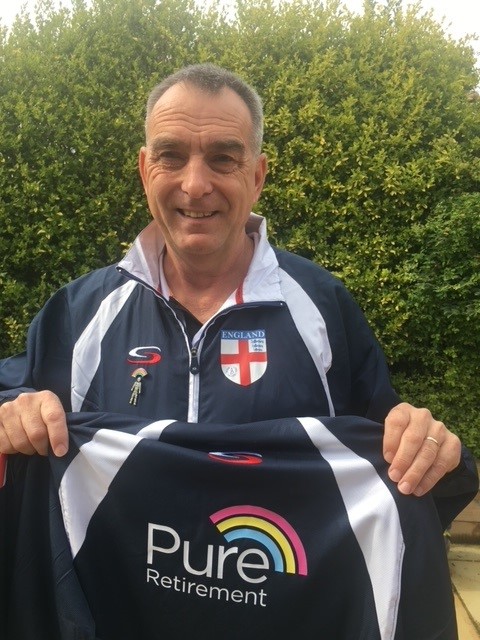 Related
0 Comments