Sunday the 20th of June is fast approaching, so we thought we would share some of our ideas if you were looking to spoil that special someone in your life. From gift ideas through to activities, why not make it a truly memorable day, right here in the City.
---
Gifts
So, pressie ideas … homemade is always appreciated by all, be it a card or a wonky bird house, but if you don't have the time (or the skills) to get crafty, why not consider these gift ideas?
Gloucester Gift Card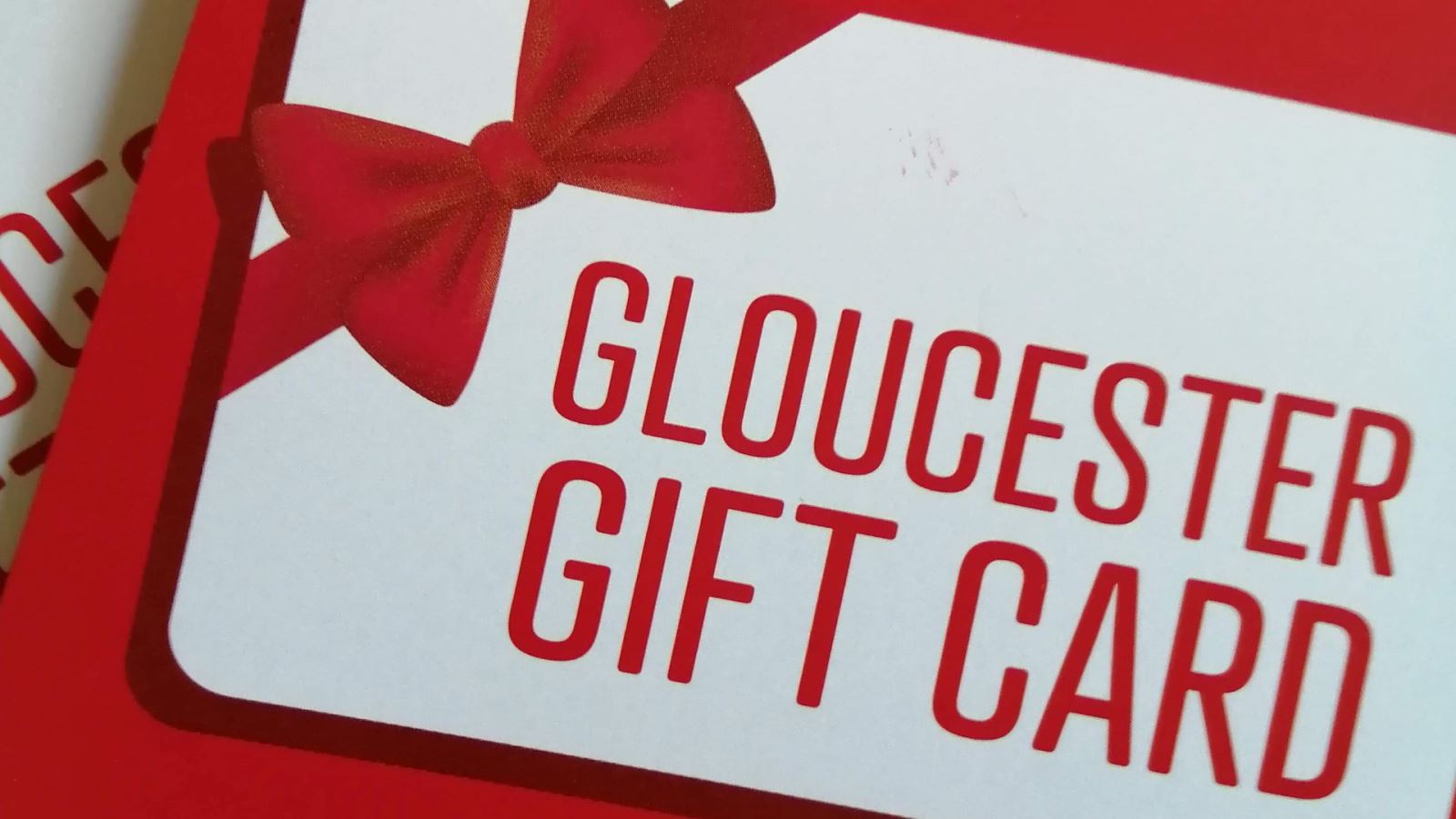 Gloucester Gift Cards are a great idea, especially when you have no idea what to buy! The Gift Cards can be purchased online here, and there are now 37 fantastic businesses that accept the Gloucester Gift Card in store, plus nine accepting it through their online sites. The gift card acts as a local currency, keeping spend within Gloucester and promoting the different retail, hospitality and leisure businesses that accept it as a form of payment.
Gloucester Antiques Centre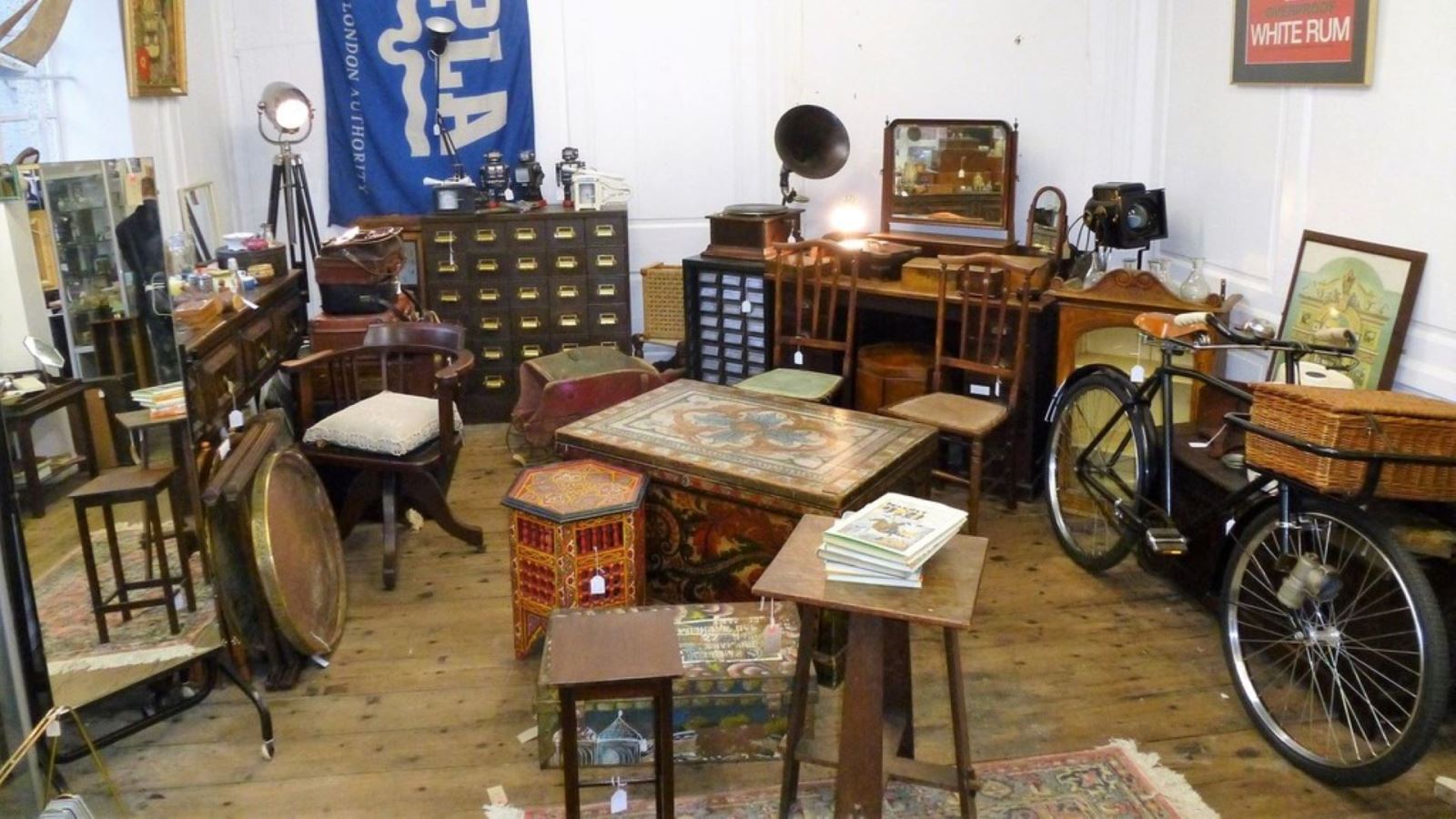 📷Photo Credit - Gloucester Antiques Centre
Located on Westgate Street, Gloucester Antiques Centre is a complete Aladdin's cave of amazing and sometimes quirky items! From trinkets to collectibles, rare finds, and everything in between, we challenge you not to find the most unique and special gift if you visit. Make sure you allow more time than you think as it is easy to lose yourself in the world of curiosities on display.
Gloucester Rooftop Festival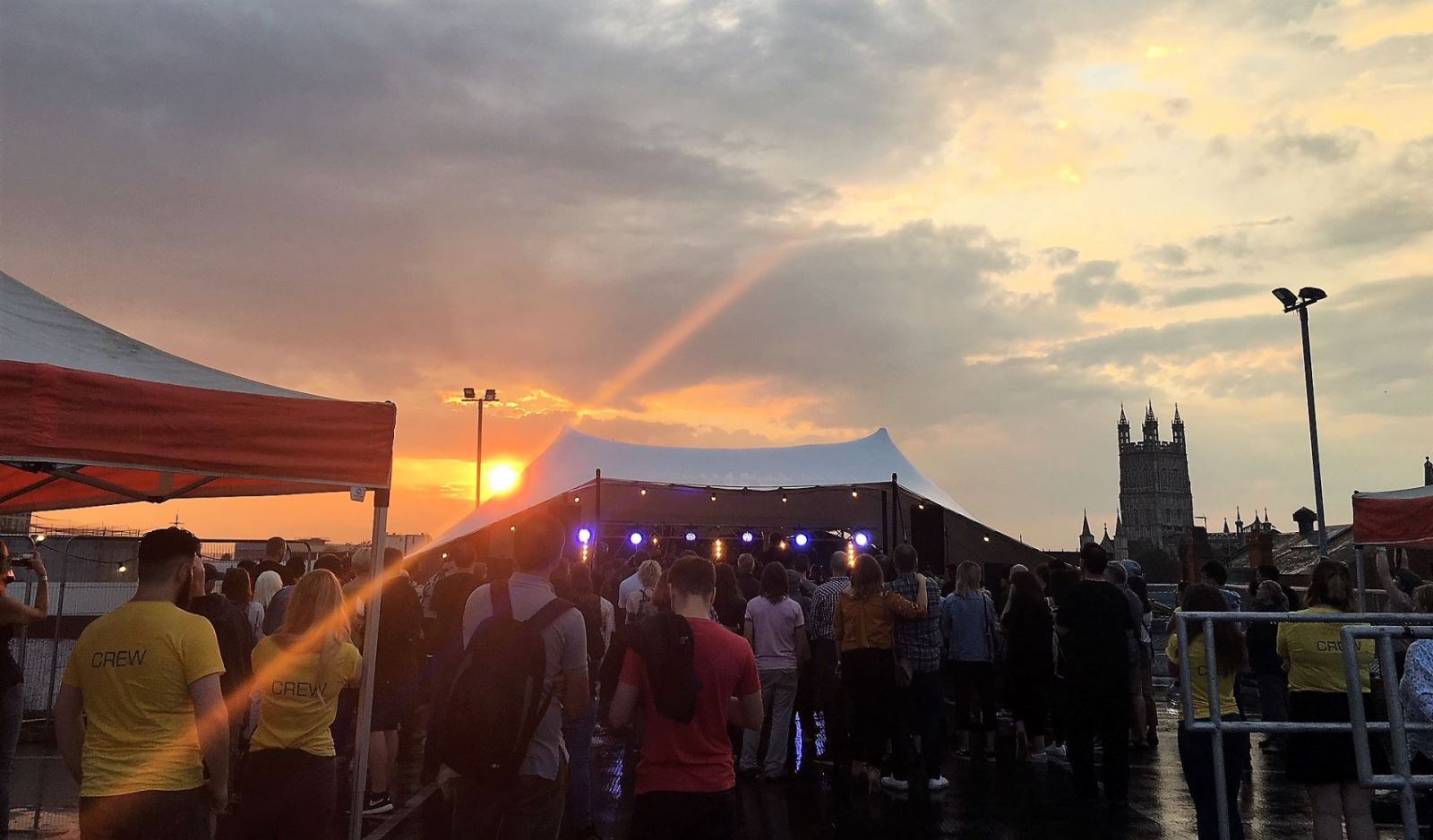 For something a bit different, why not purchase a 'pay what you like' ticket for Gloucester's Rooftop Festival? The festival runs from the 15th – 18th July in the City and turns the Eastgate Centre Rooftop Car Park into a party venue!
The Festival is run by local Arts Charities and sees a huge range of artists come together across the four-day event – acrobats, circus acts, music, poetry and much more, along with an on-site bar to keep you refreshed! A unique gift idea, that celebrates the amazing cultural scene within our City.
---
Places to Eat.
So, we have got our gifts sorted, and now to plan somewhere to grab a bite of lunch, it is a hard choice, but we are going to book at table at one of these two food establishments …
Hooker & Eight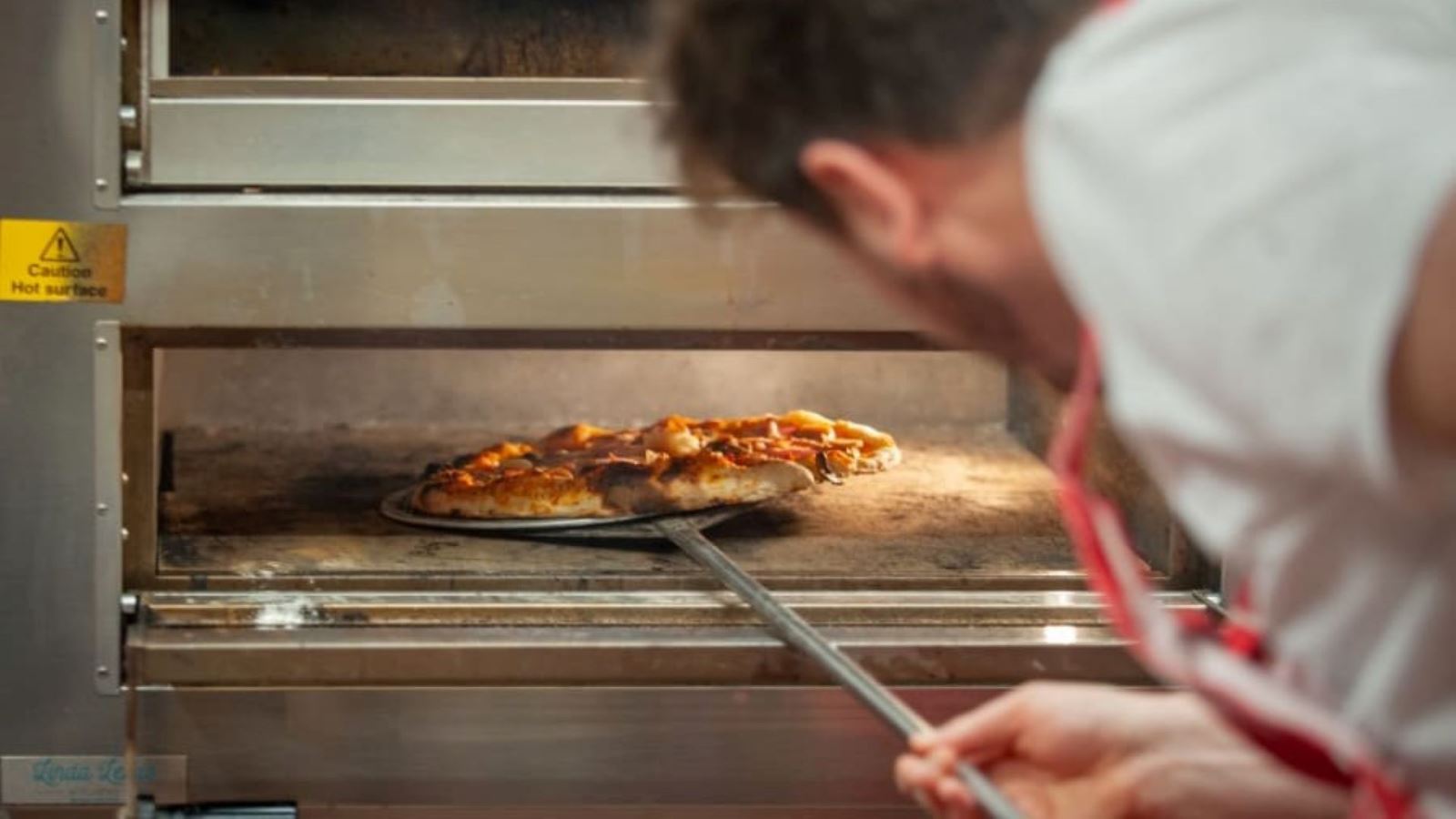 📷Photo Credit - Hooker & Eight
Grab yourself a slice of the action and book a table at Hooker & Eight, a truly local business. Hooker & Eight serve a delicious range of homemade pizzas, nearly all of which can be 'veganized' too!
You can choose from the menu or 'create your own' with all your favourite toppings, but rest assured, all start with the delicious foundations of their 48-hour proved hand-stretched dough and slow cooked sauced. With nearly all the ingredients sourced seriously locally, what better way to celebrate this special day in the City.
Coal Kitchen

📷Photo Credit - Coal Kitchen
It is fair to say that weather dependent, BBQs are a big hit on Father's Day, but instead of grilling yourselves, why not book at table at Gloucester's Coal Grill & Bar. Located in the Pillar & Lucy Listed Warehouse, at Gloucester Quays, you will be sure to dine in style. With steaks, sumptuous burgers, salads, skillets, sides, and a kid's menu too, you will be spoilt for choice at the Coal Grill. So, hang up your apron, and pack away your tongs, and let the talented Chefs treat you to that ultimate grilling experience.
---
Things to Do
So now you have been fed and watered, what next? You can choose to chill and wander around the City, admiring the architecture, enjoy a bit of retail therapy together, or perhaps something more active or educational?
National Waterways Museum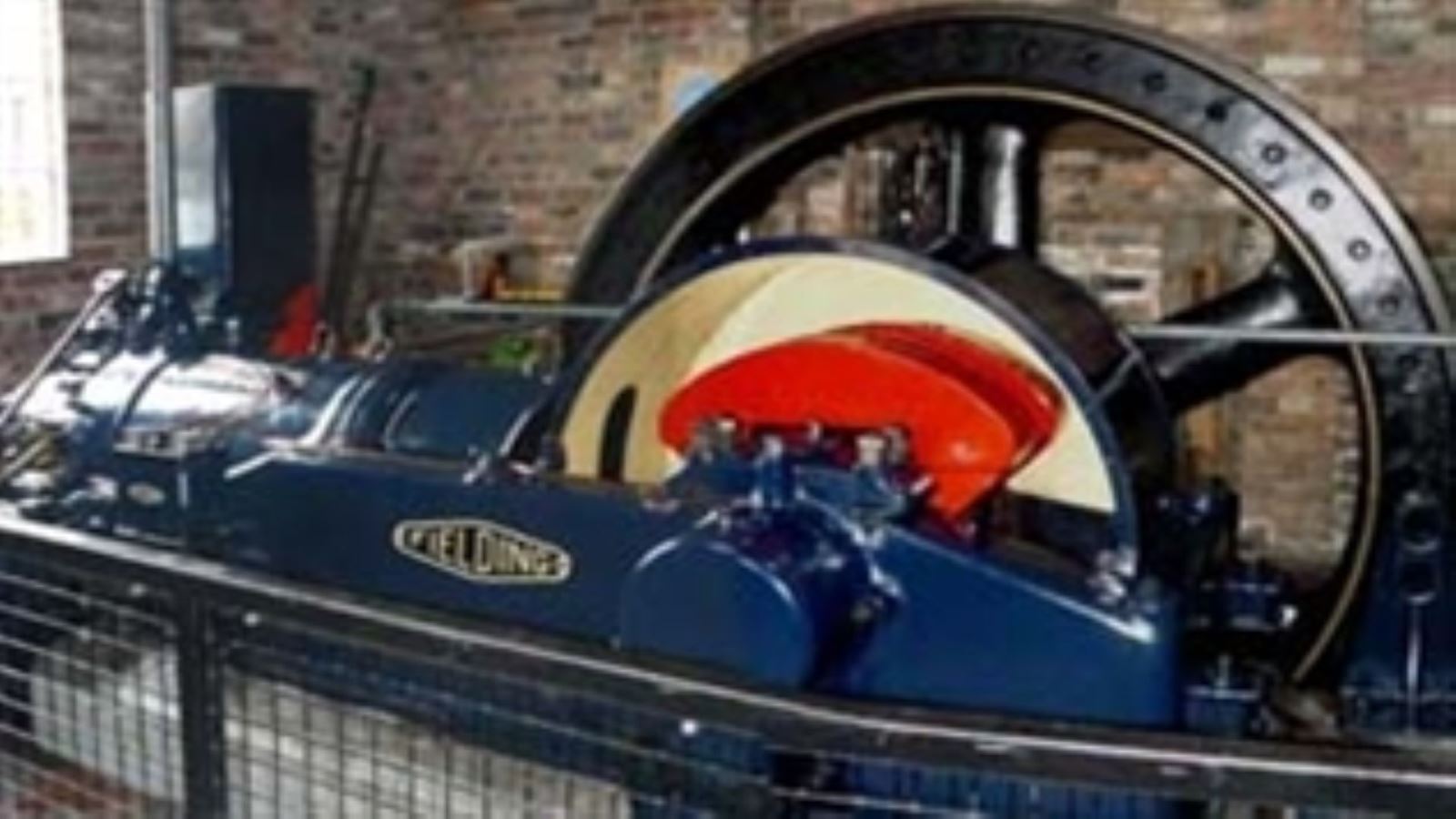 📷Photo Credit - National Waterways Musuem
Following extensive refurbishment of this stunning Grade II listed grain warehouse, why not visit the award-winning National Waterways Museum? With interactive and educational exhibits, you can explore the 200-year history of our beautiful docks, the changes over the years, and the communities that still thrive to this day on our waterways. With a café, a shop, and a ticket that enables you to return as many times as you like in 12 months, this is a definite for your To Do List.
Boat Trips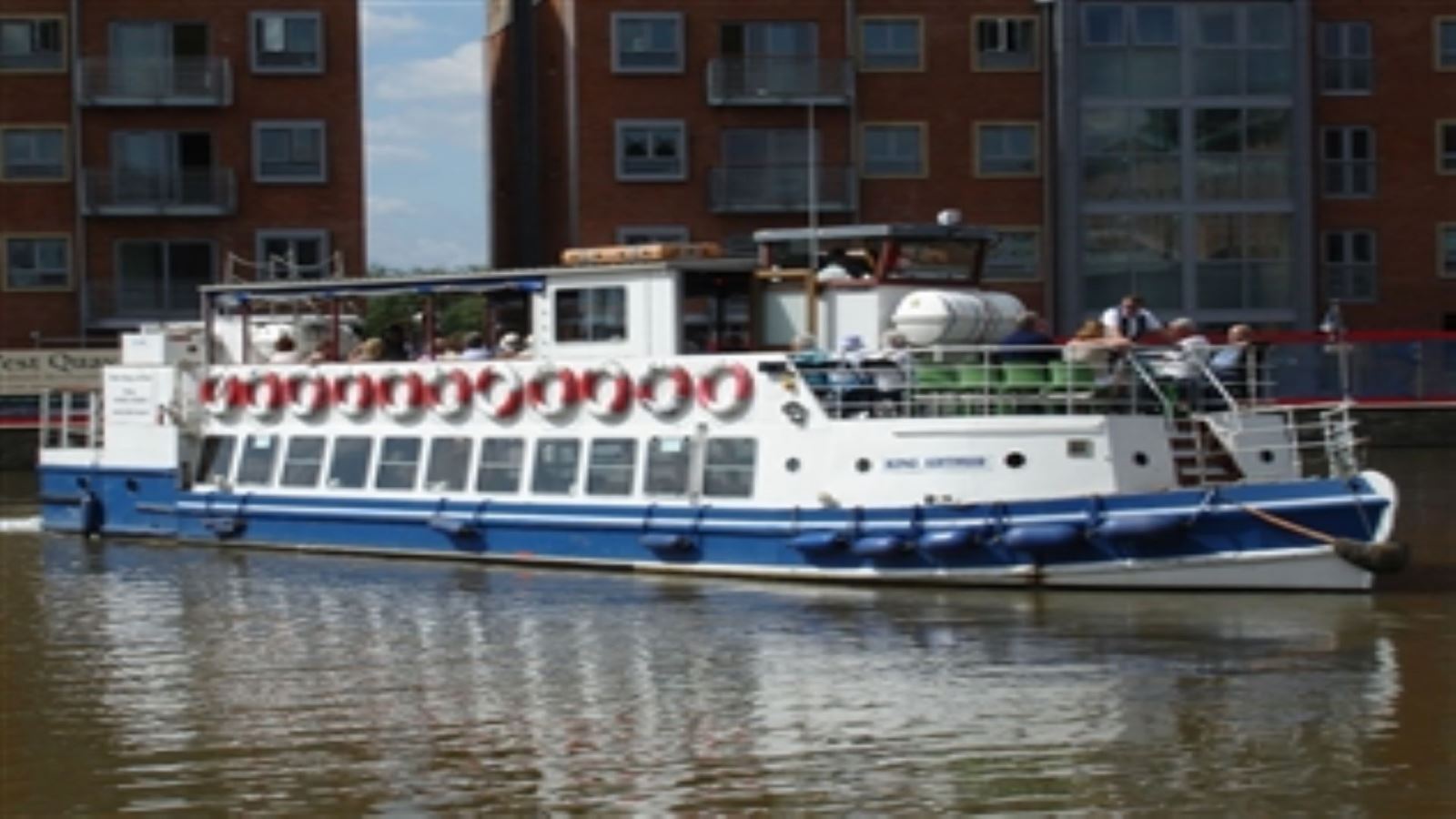 📷Photo Credit - National Waterways Musuem
After your visit to the museum, be sure to round off your experience of the waterways aboard Queen Boadicea II. Originally used as a Thames Pleasure Boat, Queen Boadicea II was built in 1936, and also played her part in World War II as one of Dunkirk's Little Ships!
You will enjoy a relaxing voyage around the Docks and Canals, with interesting and informative commentary from The Skipper, including highlights such as the location of filming for Disney's Blockbuster 'Alice Through the Looking Glass!' – Aye Aye Captain!! Click Here for further information.
---
Whether you try any of the above, or you just present a pass to 8 of the Best Beer Gardens in Gloucester, with so much choice, we are sure you will have a wonderful day in the City. #loveGloucester
Related
0 Comments