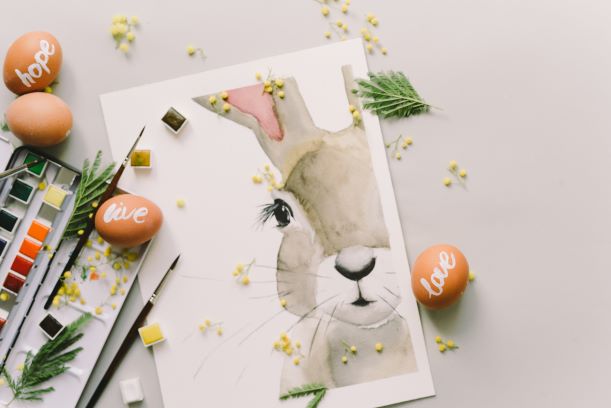 With the Easter weekend fast approaching and schools about to break up for the holidays, we thought we would share a few ideas of things to do in and around Gloucester.
Easter Egg Thief Trail at Rococo Garden
If you fancy a little problem solving, why not head to Painswick Rococo Garden, and take part in the Easter Egg Thief Trail! We have been advised that Easter Eggs have been stolen from the garden, and they need your help to solve the mystery. With a series of clues hidden, young and old alike can help find the Easter Egg Thief, whilst of course exploring the beautiful grounds, and enjoying a chocolate treat as your reward!
The Egg Thief Trail runs from Friday 2nd to Sunday 18th April 2021, for further information on booking, pricing and timings please click here.
Spring City Hunt Trail with the Museum of Gloucester
Once your duty is done as Sherlock Holmes, the Museum of Gloucester is offering the Spring City Hunt Trail which is free and starts from the Museum of Gloucester. The trail takes you on a sightseeing tour of the City, passing key landmarks such as Blackfriars Priory and Gloucester Guildhall. All ages will enjoy hunting down the 16 posters that are hidden throughout the City, and with QR codes to scan, you can access free activities to try from home. For more information visit The Museum of Gloucester.
Whilst you are exploring the City, why not schedule in a spot of lunch, or a bite to eat from one of our fantastic array of eateries that are providing a takeaway service, you won't be short on choice, with all tastes and diets catered for.
Camp 4-2-11
If it is activities for kids that are on the agenda, Camp 4-2-11 offers family run activity days for children aged 3 – 14 years, at Dinglewell School, Gloucester. All Covid Safety measures are in place and with an Ofsted rating of Outstanding, children can enjoy a wide range of both indoor and outdoor activities. Booking is essential.
Get back to nature with Gloucester Wildlife Trust
With so many attractions still closed due to restrictions, many are offering virtual experiences or activities to download. Gloucester Wildlife Trust have a series of Spring Activity Sheets, with 'Spring Things Spotters Wall Charts' or 'How to Build a Mini Nature Reserve'. Download your Activity Sheets here.
Spring Weekend Festival with Gloucester History Festival
Gloucester History Festival has a host of events running as part of their Spring Weekend Festival, on the 17th and 18th of April. You can experience virtual tours of Gloucester Cathedral and the Crypt of St Mary Decrypt or enjoy talks from Robert Pike – Silent Village: The Lost Lives of Oradour-Sur-Glane or Tim Marshall, explaining The Powers of Geography to name just a few. To view the full programme of events please visit Gloucester History Festival.
Gloucester Cathedral Services and Family Activities
Throughout Holy Week, Gloucester Cathedral will be live streaming several of their services which you can join via the website, YouTube, or Facebook. Details of the services can be found here. In addition to the services, Gloucester Cathedral are also offering online family learning, so whether you are looking to improve your photography, or brush up on your acting skills, there is something for everyone, find out more and book your session here. They are also offering a downloadable Easter Pack, full of family friendly activities to try at home.
Easter Breakout, A Springtime Drive in Festival
A little further afield in Cheltenham, you will find 'Easter Breakout, A Springtime Drive in Festival', run by The Parking Lot Social. With performances on the 12th and 13th of April, you can book tickets to park your car and enjoy The Wizard of Oz Panto, or screenings of blockbusters such as Harry Potter or The Greatest Showman. An amazing experience for all the family, and one that can be enjoyed whatever the weather!
Whatever you decide to do, we have our fingers crossed that the weather is kind and chocolate is in abundance!
Related
0 Comments