Welcome to Gloucester!
Whether you're living in halls or student housing in the popular Kingsholm, St Oswald or Quays areas, there is plenty to do and discover as you start your new and exciting student life in Gloucester. 
---
Eating out 
Before a busy day of lectures be sure to stop by Farmhouse Deli for a breakfast sandwich or dine in at Guru Coffee House if you have a bit more time to fuel up, before starting your day of study.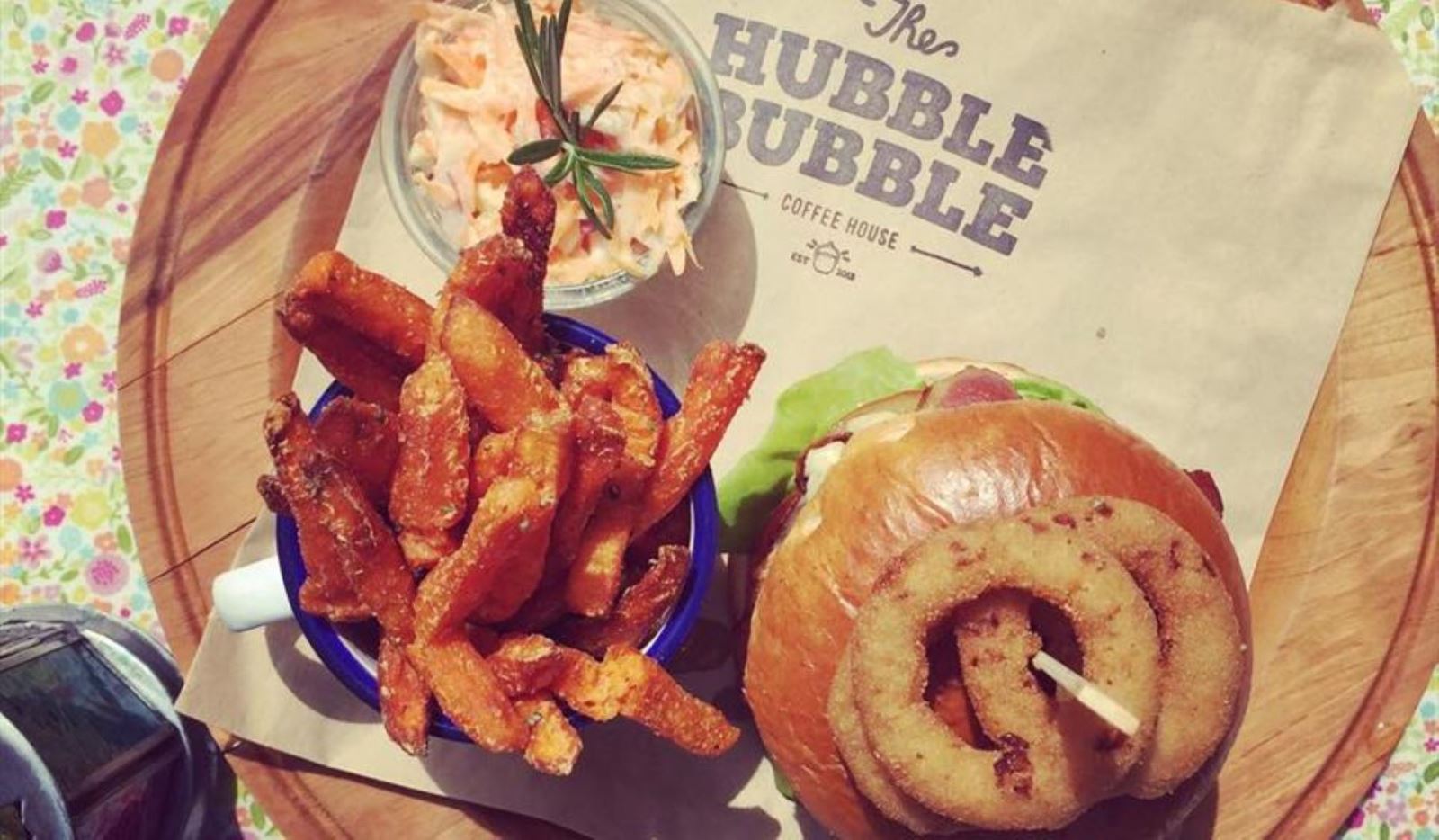 Gloucester Grill is a popular place for lunch with great value meal deals to take away as well as Knobbly Cob if you're craving something warm and comforting. Hubble Bubble is a great café if you're looking for somewhere quirky to have a catch-up brunch with friends or visit Hooker and Eight for a delicious sourdough pizza.
If it's a Friday, you'll be lucky enough to have a variety of lunch options at the Farmers Market located at The Historic Cross in the centre of town. Here, you'll typically find lots to choose from including freshly made falafels, Thai or Caribbean street food, and even donuts for afters! 
---
 Shopping 
Gloucester city is jam packed full of shops, bars and restaurant including 3 main shopping centre complexes, Kings Walk, Eastgate and Gloucester Quays. In the centre you will find the likes of Primark, Greggs, Costa, Superdrug, H&M, WHSmith and so much more!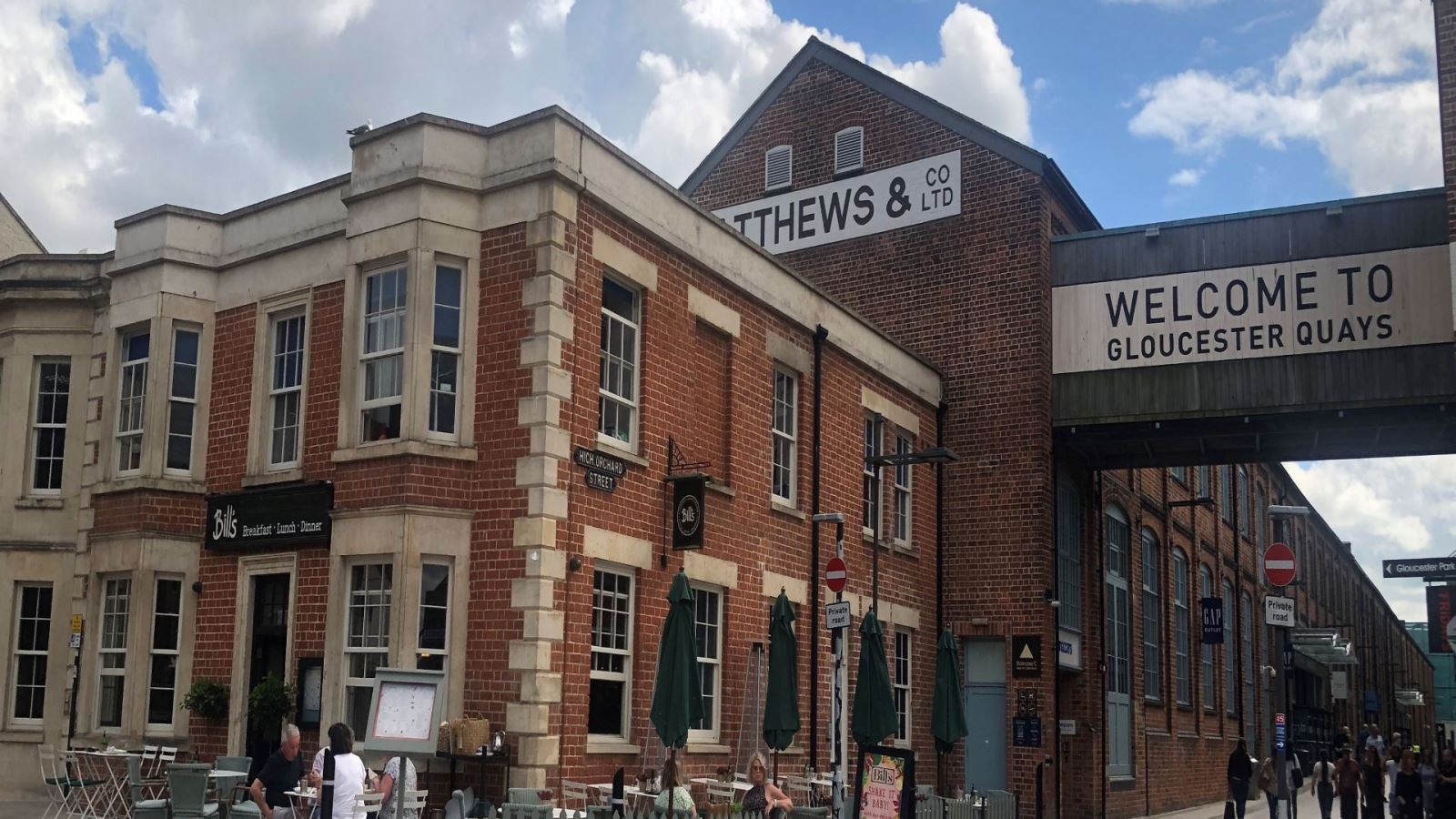 If it's designer labels you're looking for head to the Quays for discounts of up to 70% off on major brands where you will find Nike, Adidas and Calvin Klein to name a few.
The city centre also has many discount and food stores where you can buy all the essentials, perfect if you are now of student status including Savers, Iceland, B&M, Wilko's and Oaksey's for well-priced fruit and veg (Go at 5pm for their £1 mixed bags).  

Don't forget to download the Mi Rewards App to earn points when you spend and be in with the chance to win weekly and monthly prizes!
---
Night Life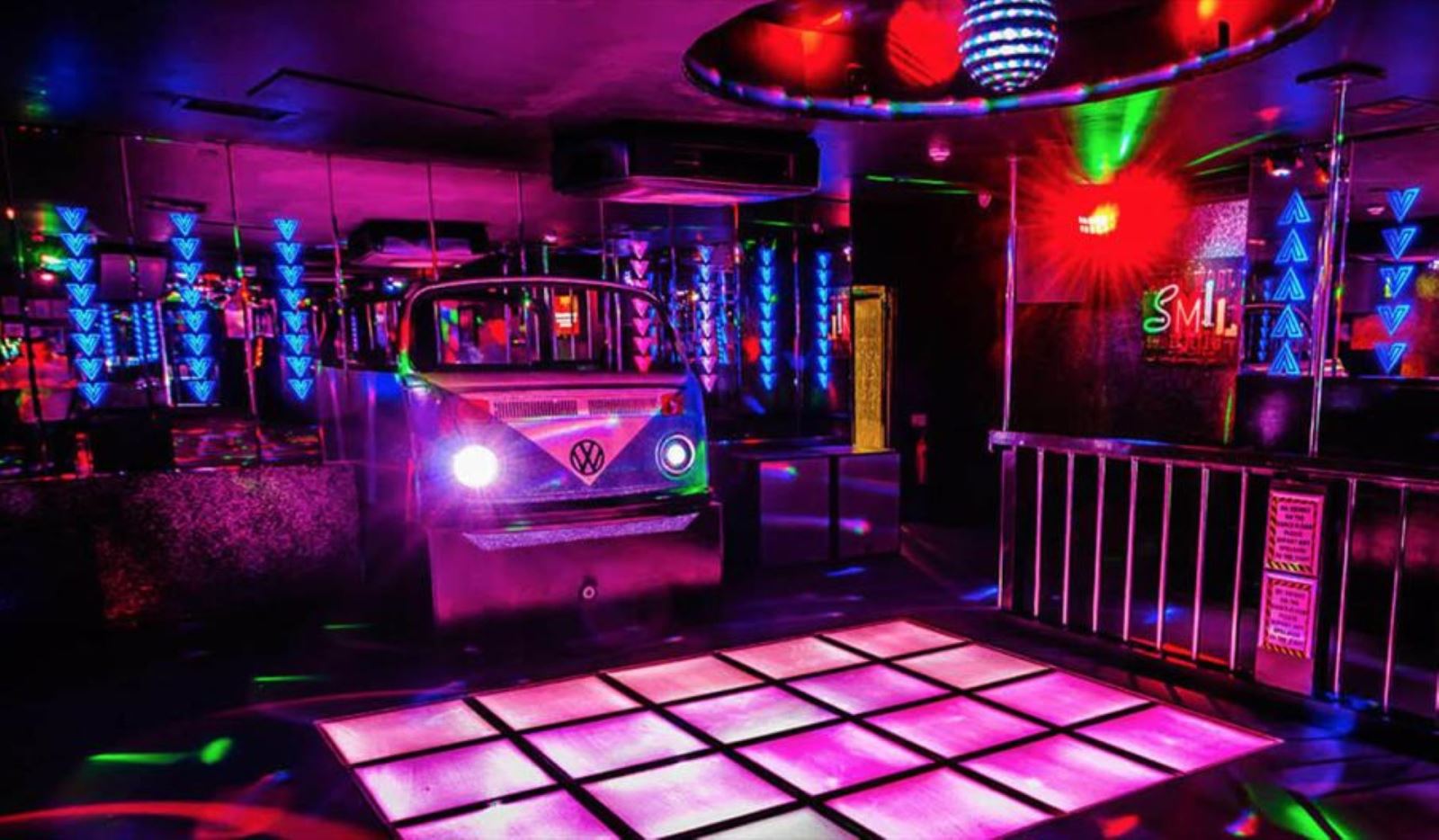 The heart of Gloucester's night life is located on Eastgate Street with ATIK, Butler's and Fever to choose from, there is something for all music tastes.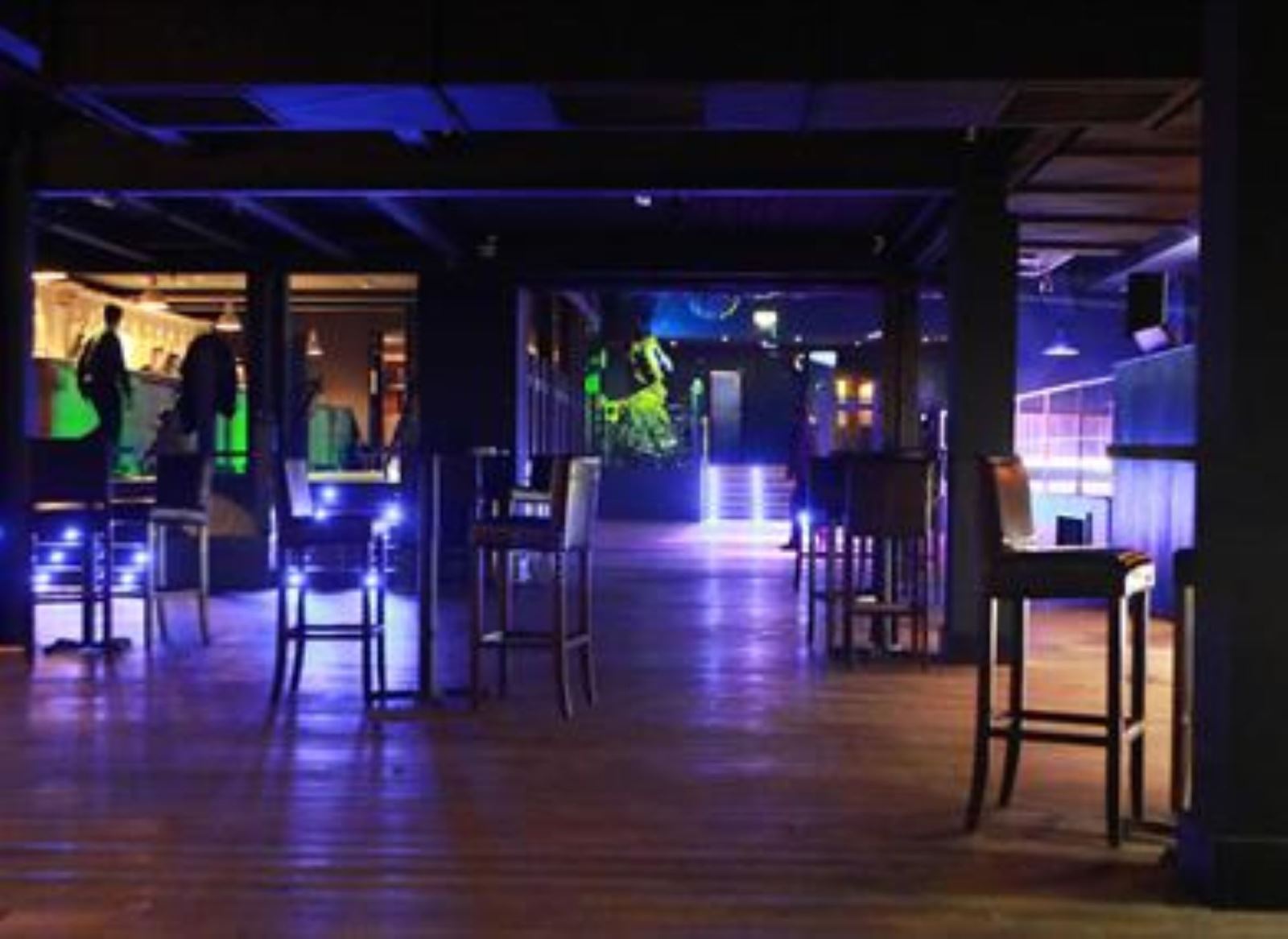 Jax is the place for dance music just a short walk away, located on Brunswick Street. If you're looking for a late-night snack after all that dancing, there are plenty of stop offs nearby.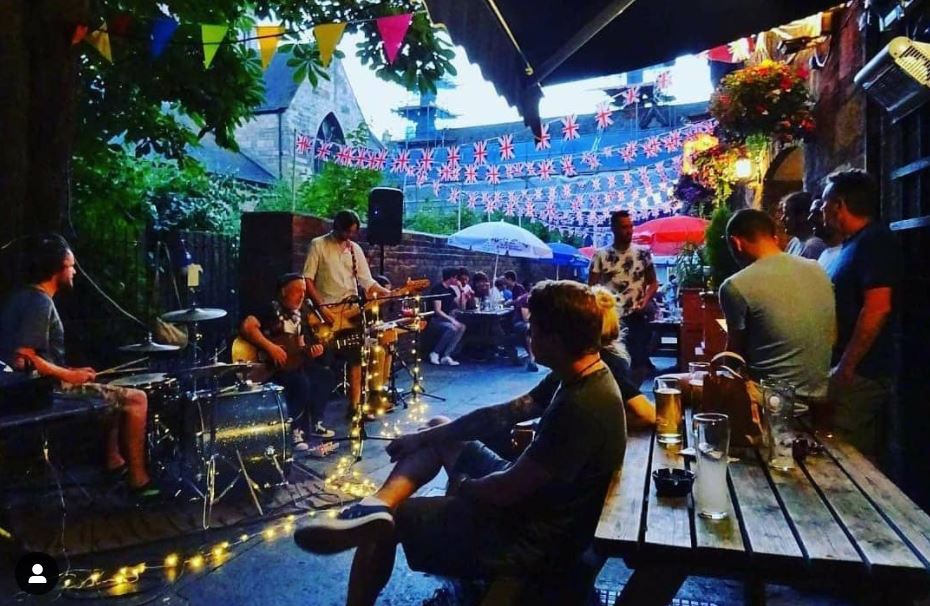 Fancy more of a chilled atmosphere? Head to Tigers Eye or Café Rene for a relaxed, easy-going evening out. 
---
Getting Active 
There are plenty of choices when it comes to keeping active in Gloucester. Join the The Gym at Gloucester Quays for plenty of classes and 24/7 access with no contract. If swimming is more your thing GL1 Leisure Centre boasts a pool and gym classes with student memberships available.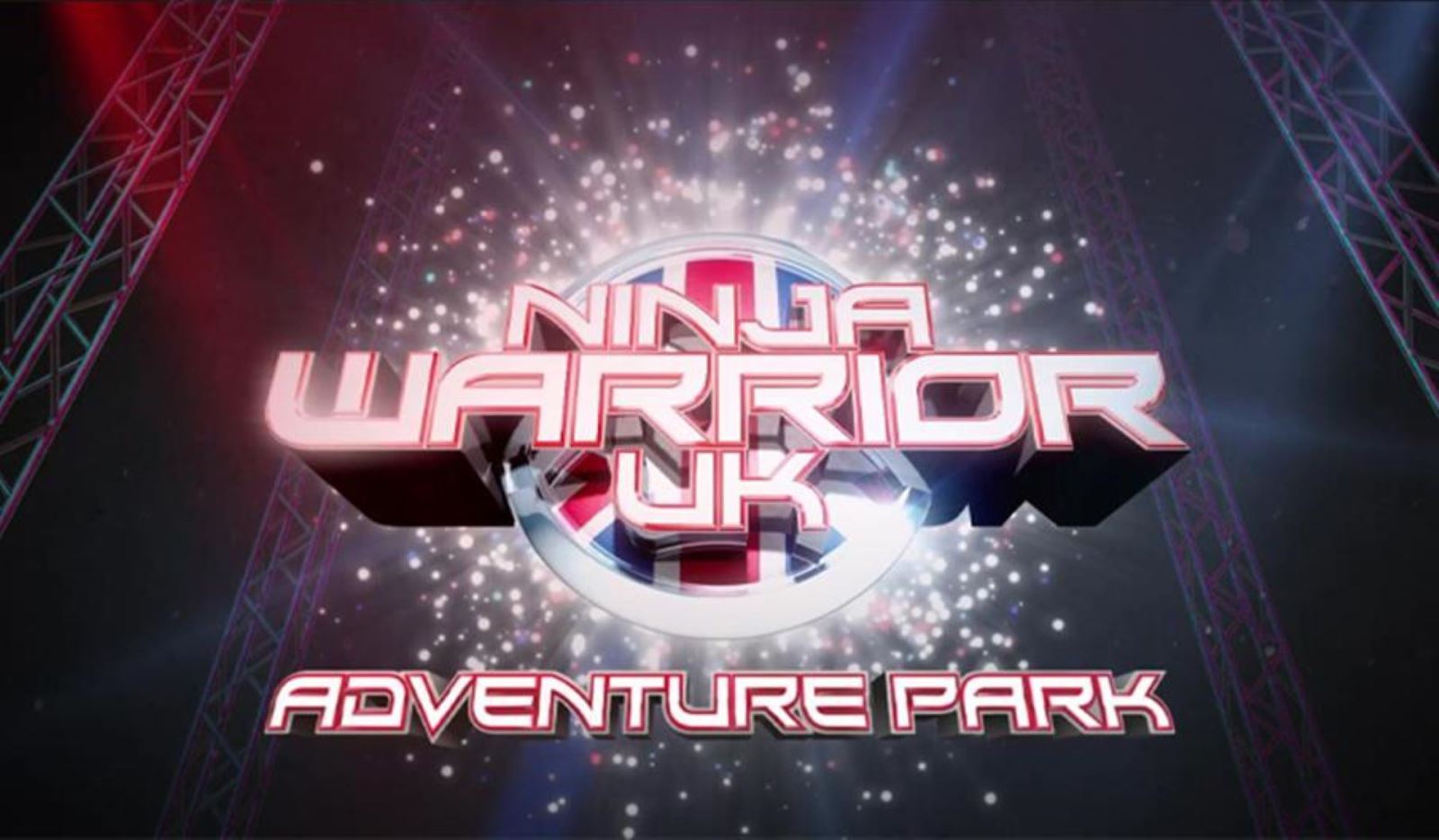 Feeling adventurous? and hit the slopes at Gloucester Ski and Snowboard Centre or head out to Ninja Warrior for a real test of your strenth!
---
Gloucester Rugby 
Gloucester is a rugby city through and through, with the famous club situated in the heart of Gloucester at Kingsholm Stadium. The club play in England's top division and compete on a European level, as well as holding the 2015 Rugby World Cup.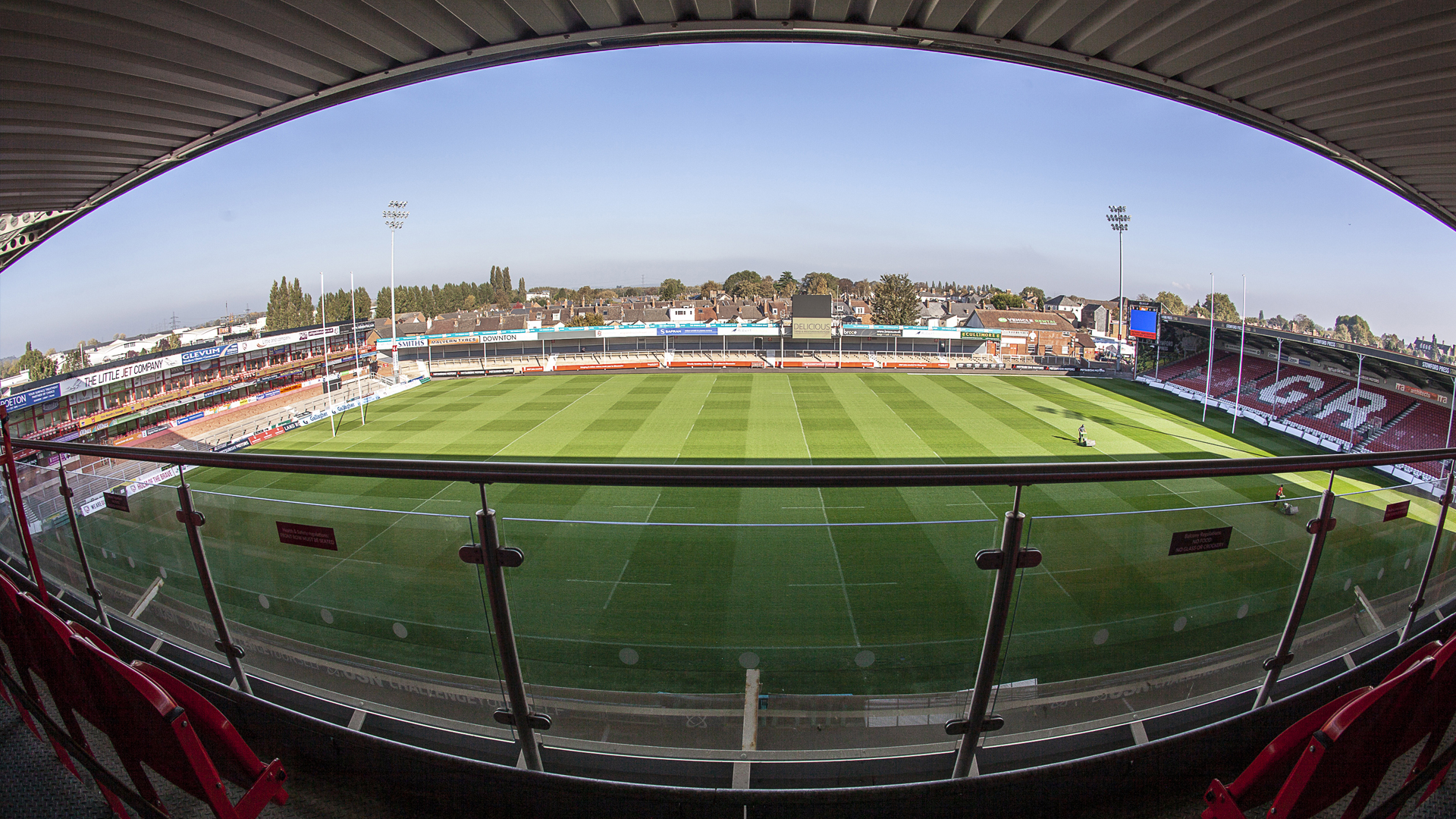 Gloucester is the most passionate rugby team in England (maybe we're biased), you can oftern hear the roar from the shed even if you are not at the game, but we highly recommend absorbing the rumbling atmosphere at a home game. Come along and support the cherry and whites; your new local team, as they compete throughout the season. 18-25 ticket starting at as little as £16. 
---
Studying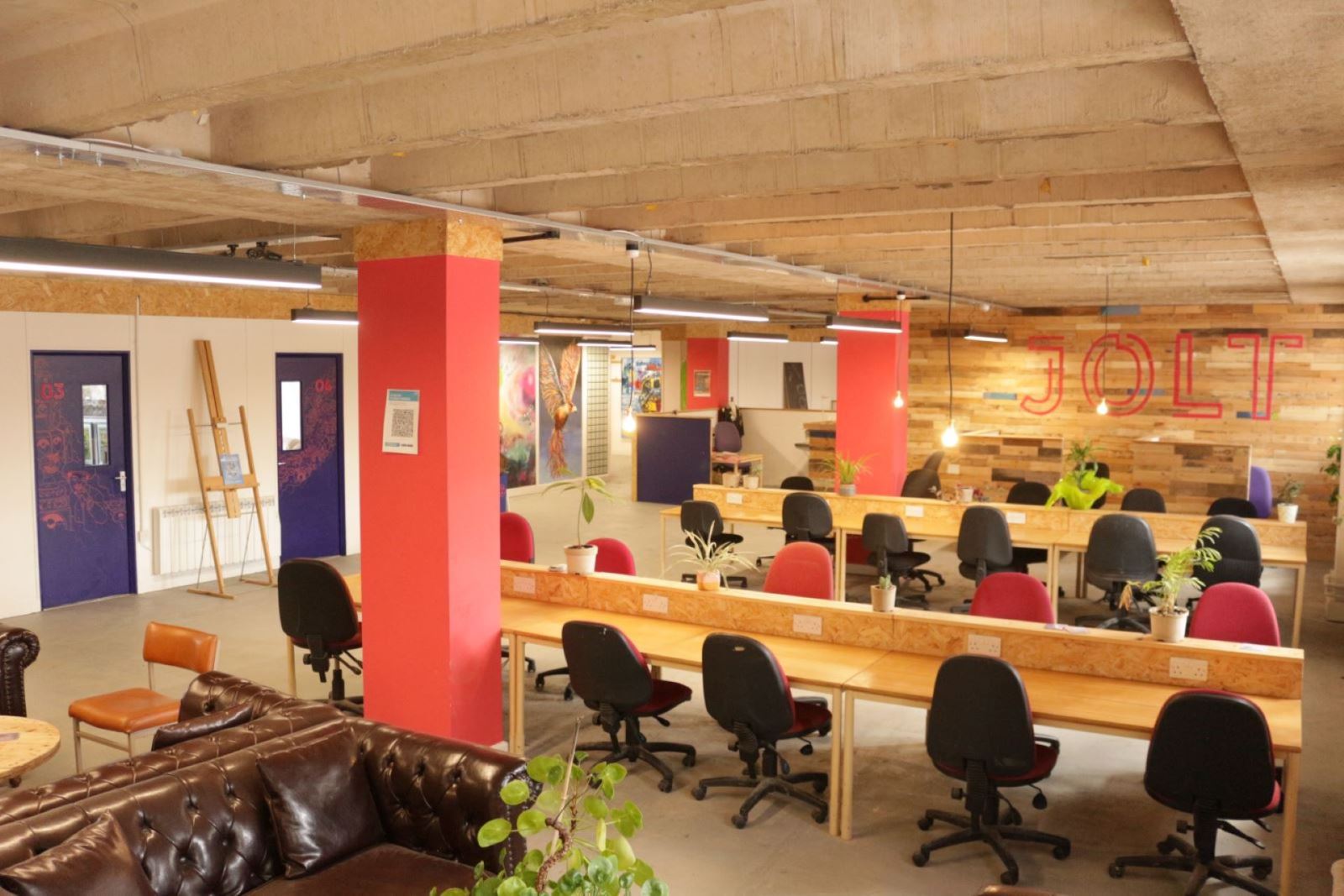 If you want to try somewhere a little different when you aren't in lectures and need to do some revision or coursework, why not visit JOLT! This 6500 ft2 hub includes 22 hotdesking spaces, and most importantly it is free and you will have access to the essentials - unlimited free bean-to-cup coffee and superfast Wi-Fi.
---
 What to do with visiting family and friends
Impress your family and friends when they visit, showcasing your new home through exploring all that makes Gloucester great, and take them on a tour around the many major attractions of the city...
Gloucester Cathedral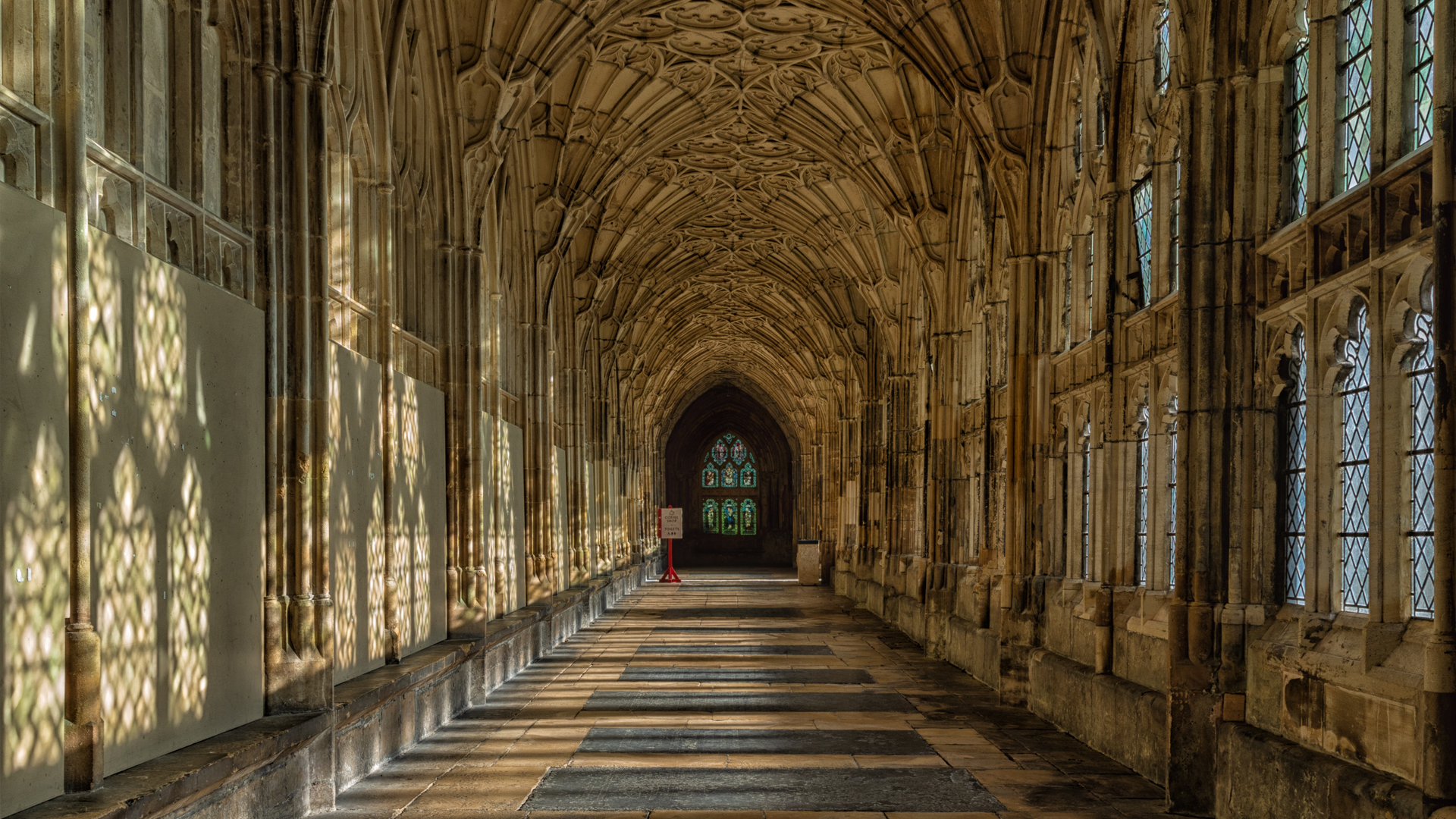 Photo Credit - Kevin Lewis
Visit the Cathedral and see if Mum and Dad can recognise scene settings of major movies and TV Programmes such as Harry Potter, Mary Queen of Scots and Dr Who. Discover the magnificent stained-glass windows and picturesque architecture dating back to nearly 1000 years ago. 
Explore the Quays and Gloucester's Historic Docks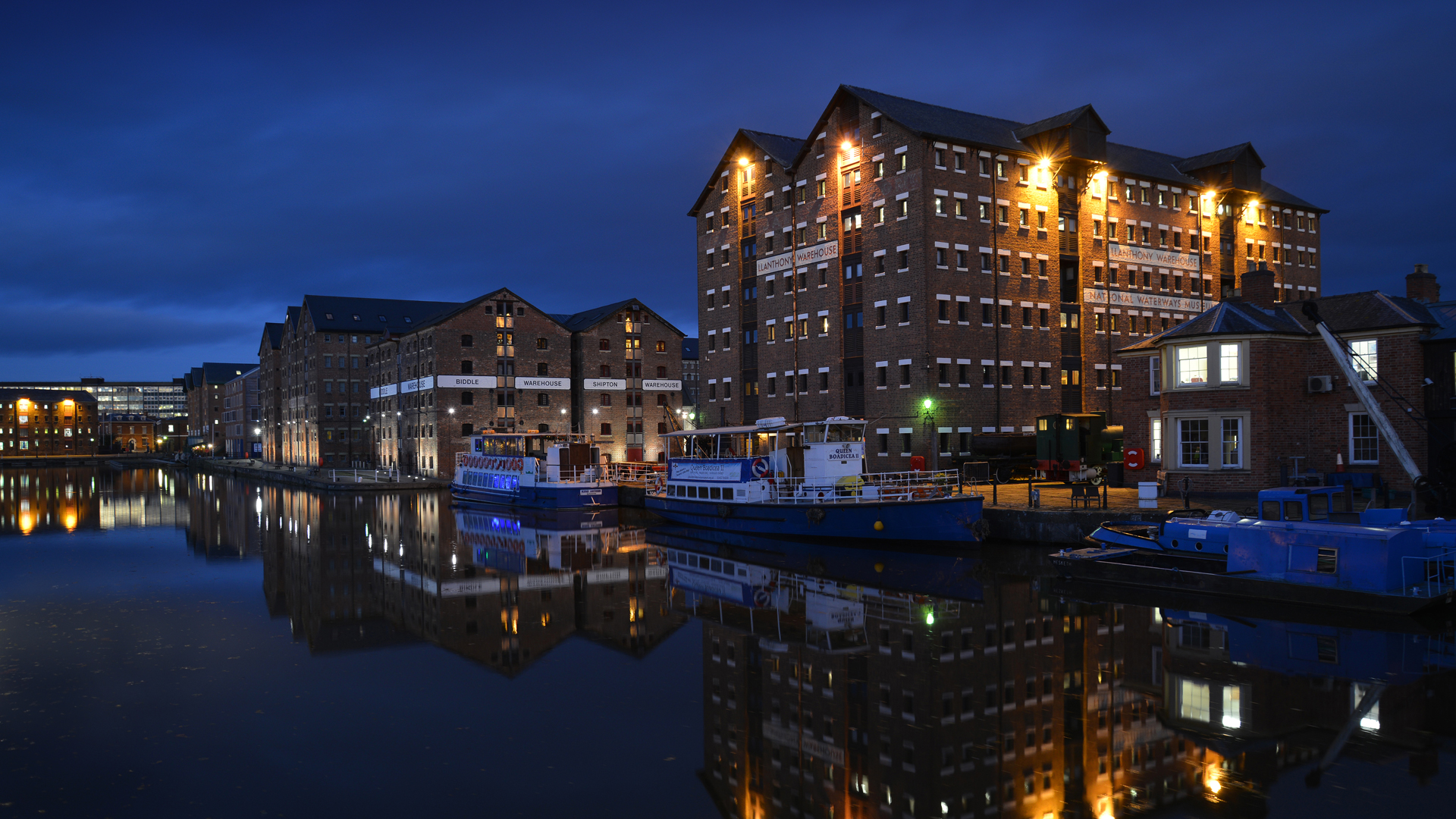 Stopping for a spot of lunch? Take a break at the Docks where there are plenty of restaurants to choose from including Greek on the Docks where you'll experience a taste of Mediterranean dining or head to Tank for craft ale and a pizza.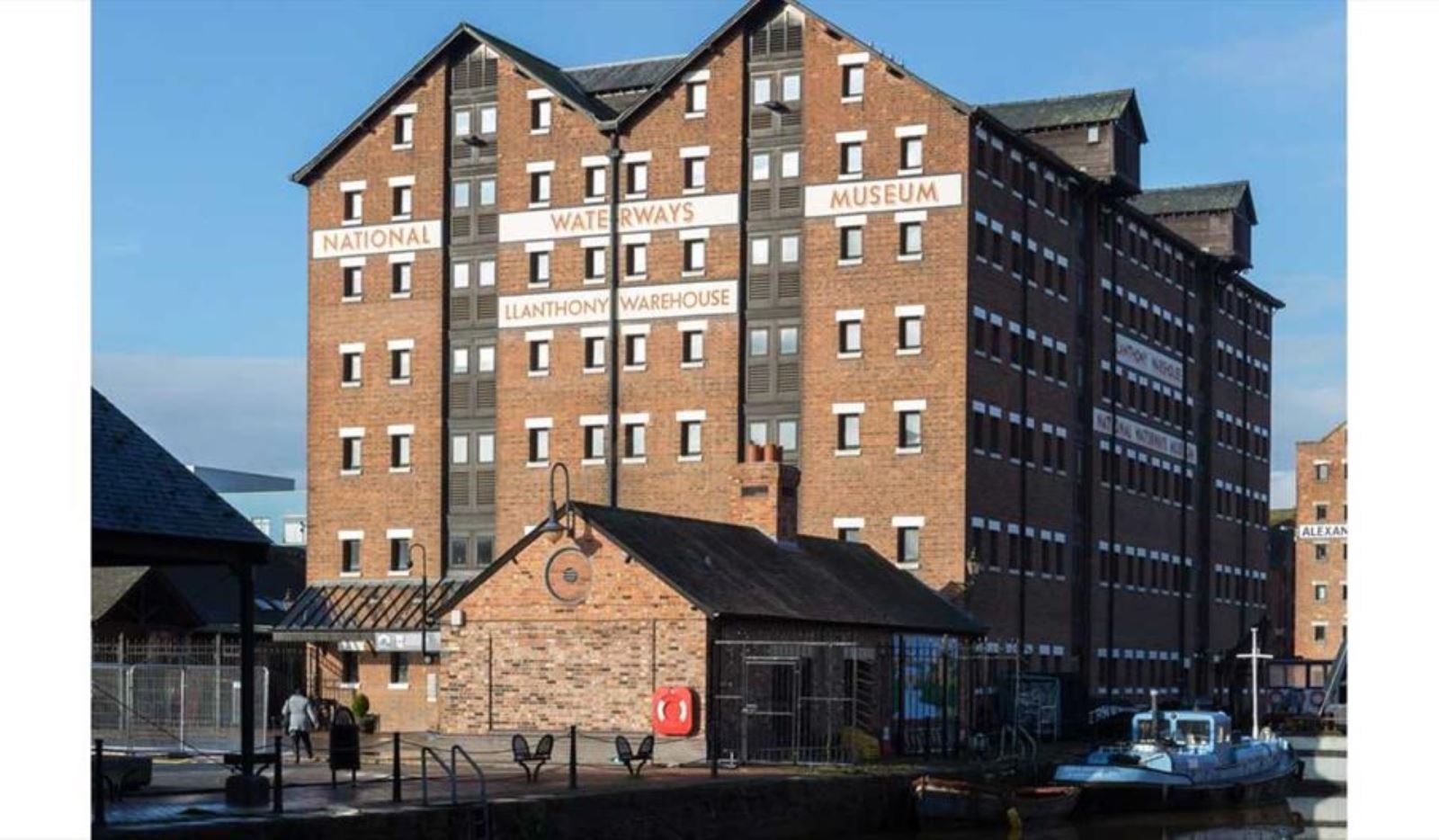 Impress the rents with a trip to visit the Waterways Museum formally used as a grain warehouse. Discover the history and heritage of the Docks with interactive exhibits and boat trips.  
Tours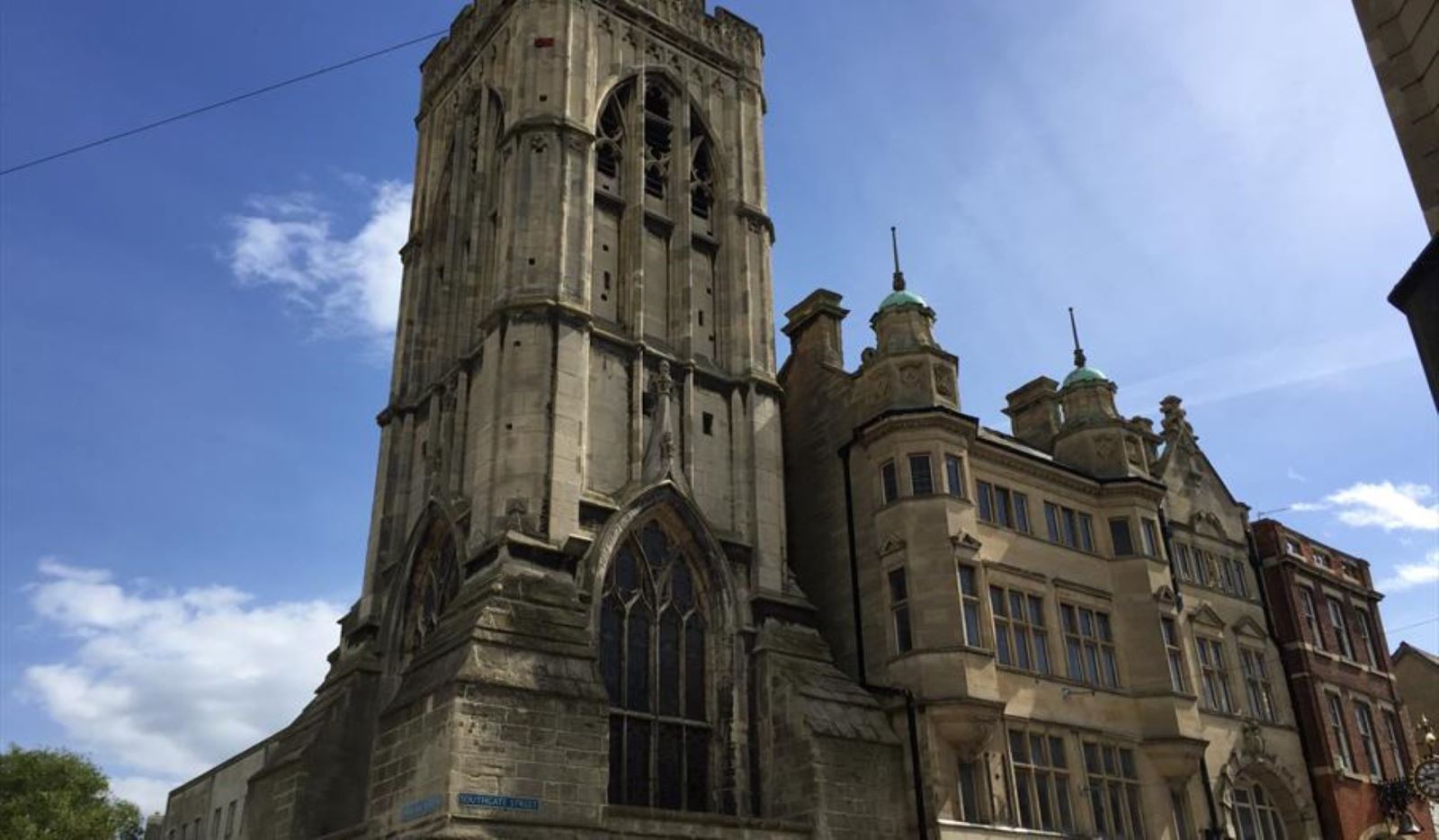 Why not book onto a Civic Trust Tour to familiarise yourself with the city or use the free walking tour app if you prefer to go at your own pace. 
---
Getting Around 
Buses 
It's easy to get around as a student in Gloucester with regular buses running from Gloucester's Oxstalls Campus to the city centre (94/94U) and night buses, if you're heading out to experience the mid-week nightlife. 
Electric Scooters 
If you're carbon conscious, the Zwings scooters are a great option for getting around the city quickly. From 15p per minute the scooters are brilliant for getting from A to B whilst being a carbon neutral mode of transport. 
Trains 
Gloucester train station is located just a few minutes from town which means it's no trouble to pop back home, visit friends and generally get around the UK. With an 18-25 railcard you'll be able to get a discount off your rail travel. 
---
Whatever you decide to do, we know you are going to love being a student in Gloucester.
To keep up-to-date with all that is going on, sign up to our newsletter HERE.
Related
0 Comments