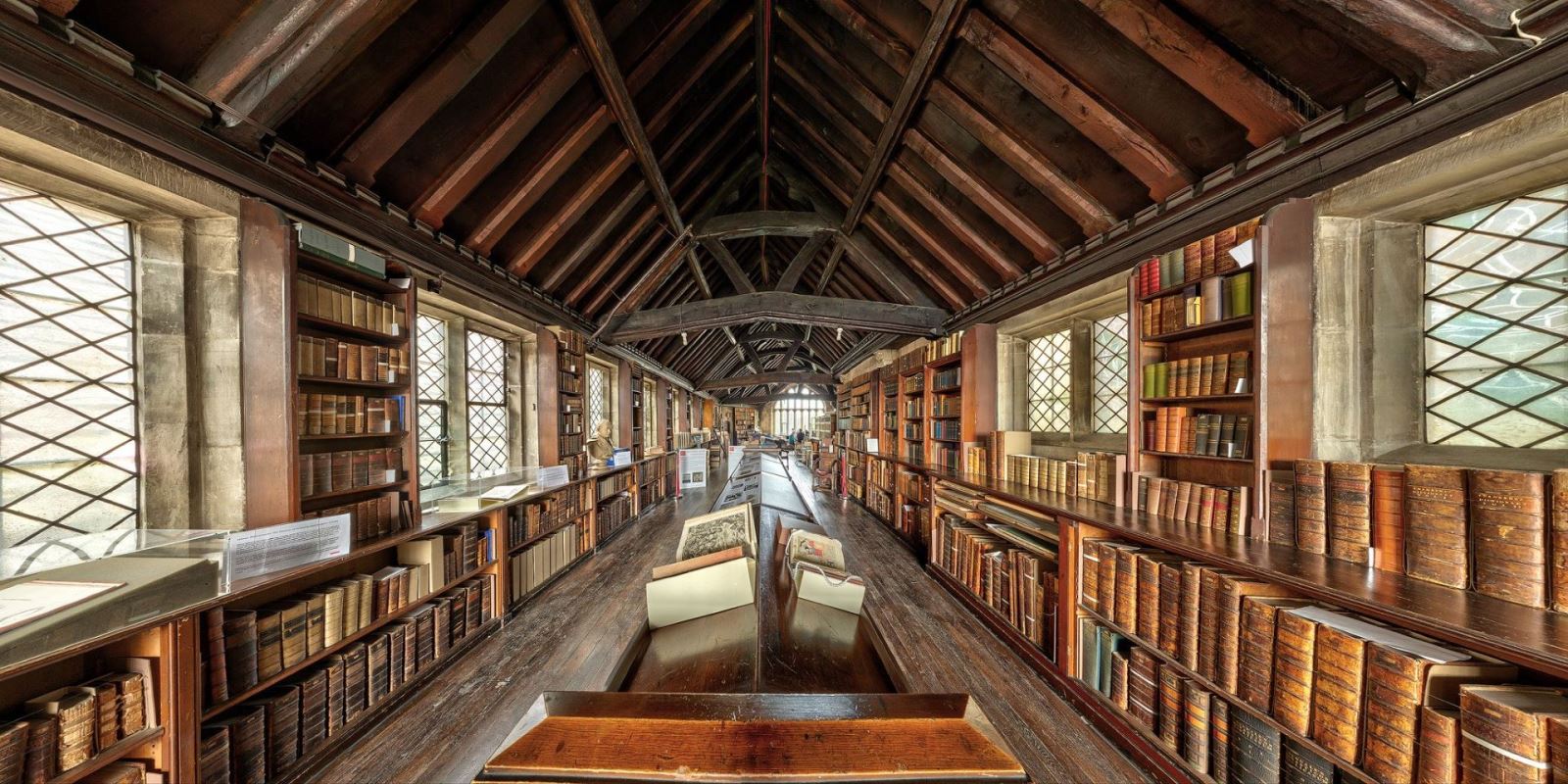 I'm Rebecca Phillips, and I get to work in the wonderful Cathedral Library. During the third lockdown whilst we were unable to have volunteers and visitors at the Cathedral, we teamed up with the University of Bristol to offer a placement to one of their MA Medieval History students.
---
Carol started with us by Zoom, and spent 15 weeks working with us remotely, before just after her last day being able to actually come in and see the book she had been working on over all those weeks.
---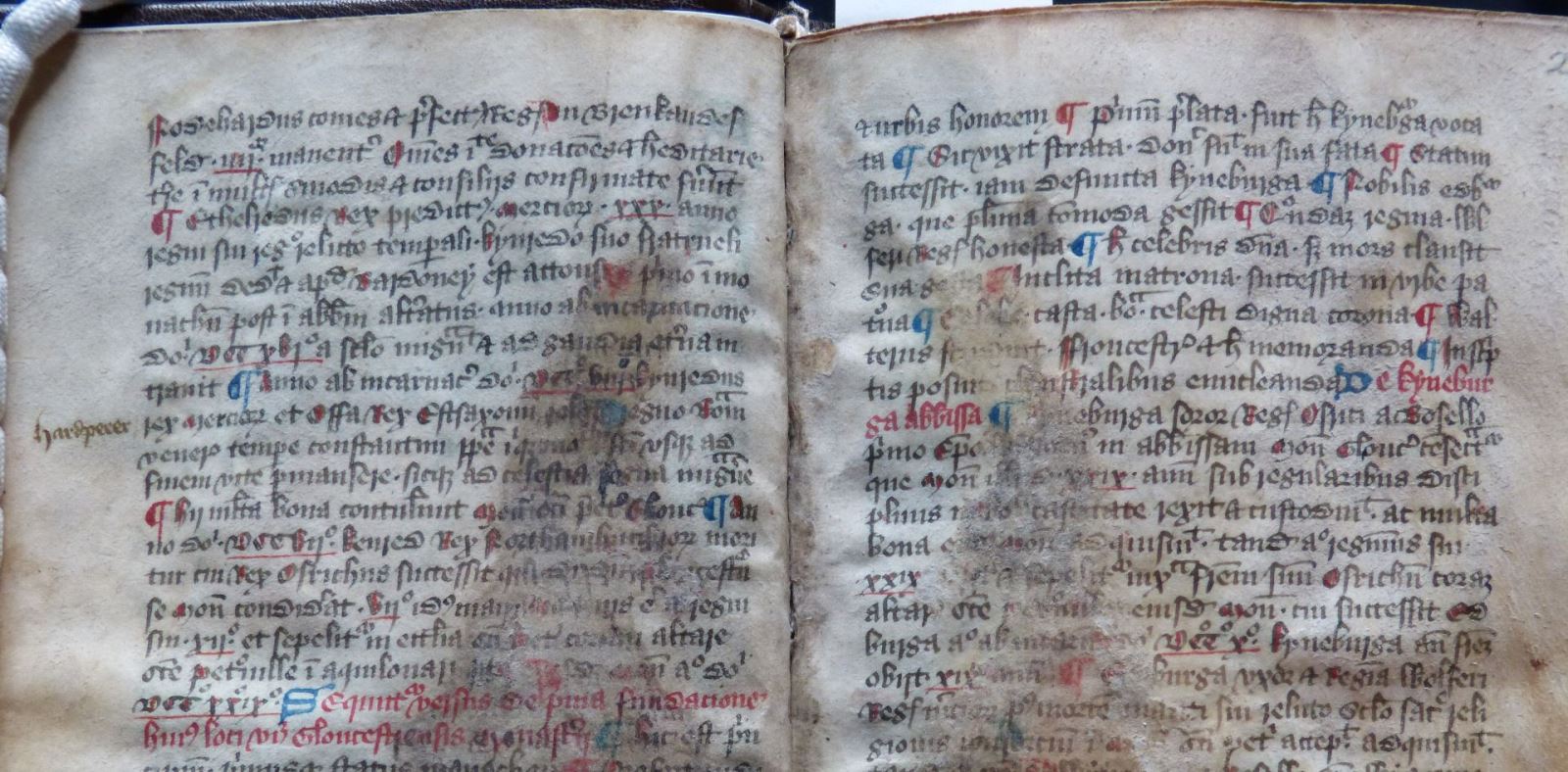 The book was written around the1390s by the monks who called the Abbey of St Peter's home (now the Cathedral). It is them telling their own history from the earliest remembered past to their present day. Although it is not dated, we can estimate its date from when they stop writing. The manuscript is one of only three that are known to exist for this manuscript. It was unknown until the 1870s when it was identified for sale in a Berlin bookseller and the Dean and Chapter sent a representative to buy it and bring it home to the Cathedral. It is now one of only 6 medieval books written by our monks that still survives at Gloucester.
---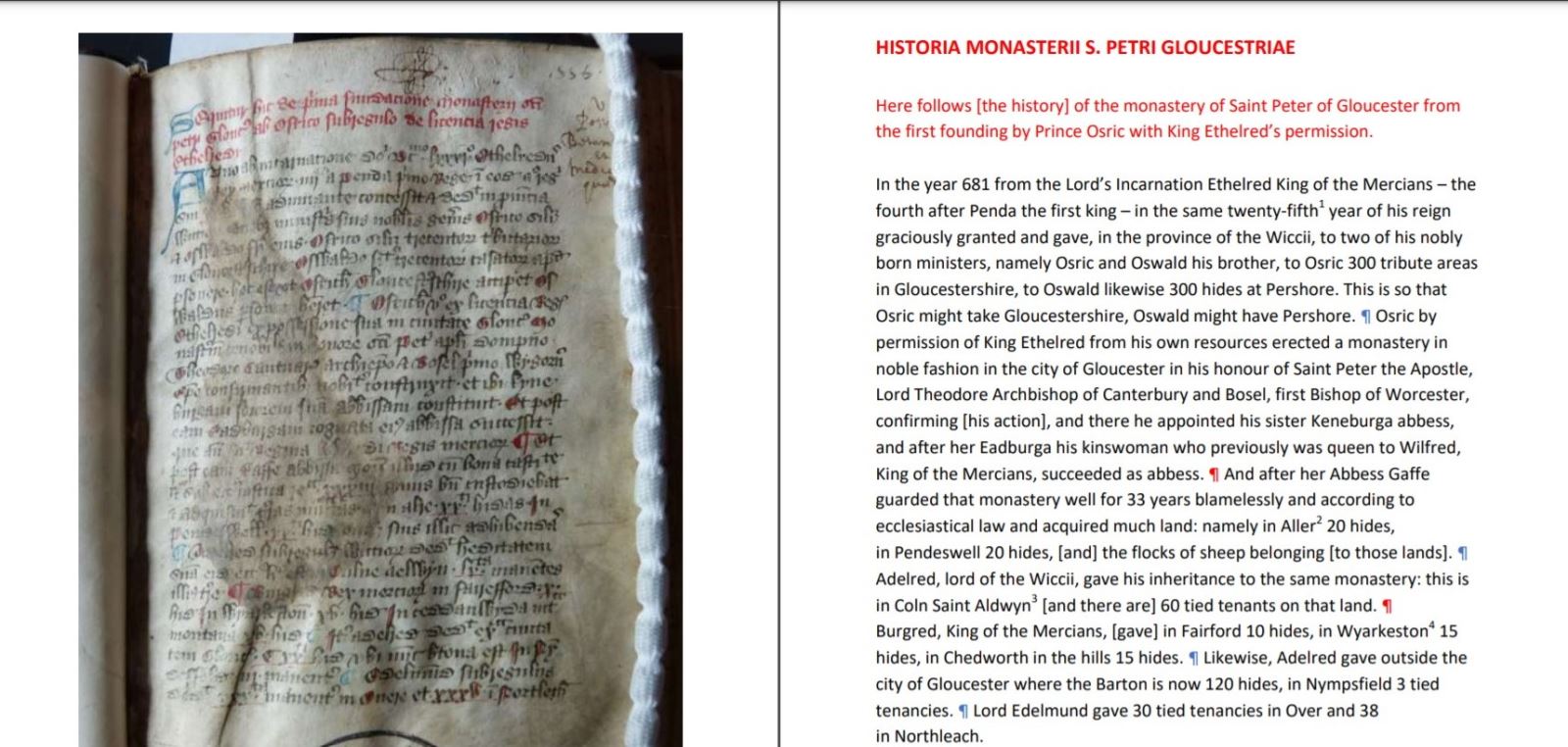 Carol's task was to match up photographs of a 1390s manuscript with a 1980s translation of it. She quickly realised that the headings that had been included in the translation were not actually in the original manuscript as it covers 45 pages with no new paragraphs at any point. However the original had used colour to identify headings within the text, which had been lost in the translation. Carol therefore reinstated the use of colour in the translation, and captured and translated the headings that appear in the margin of the original. She used her knowledge and skills with Latin to pair up each sentence of the translation to the original Latin, and has produced a parallel image and translation that is now available to view and download from our website HERE.
---
As she worked Carol became fascinated by one of the characters in the Historia, our first Abbess, Kyneburga. Carol wanted to give Kyneburga a voice so that more people in and around Gloucester would be able to learn about this strong Anglo-Saxon woman who ran our monastery for 29 years.
---
Carol is now volunteering with us to write tweets drawn from the Historia in the voice of Kyneburga. We hope this will help more people to find out about our medieval history. follow us on Twitter Here, #KyneburgaTweets.
---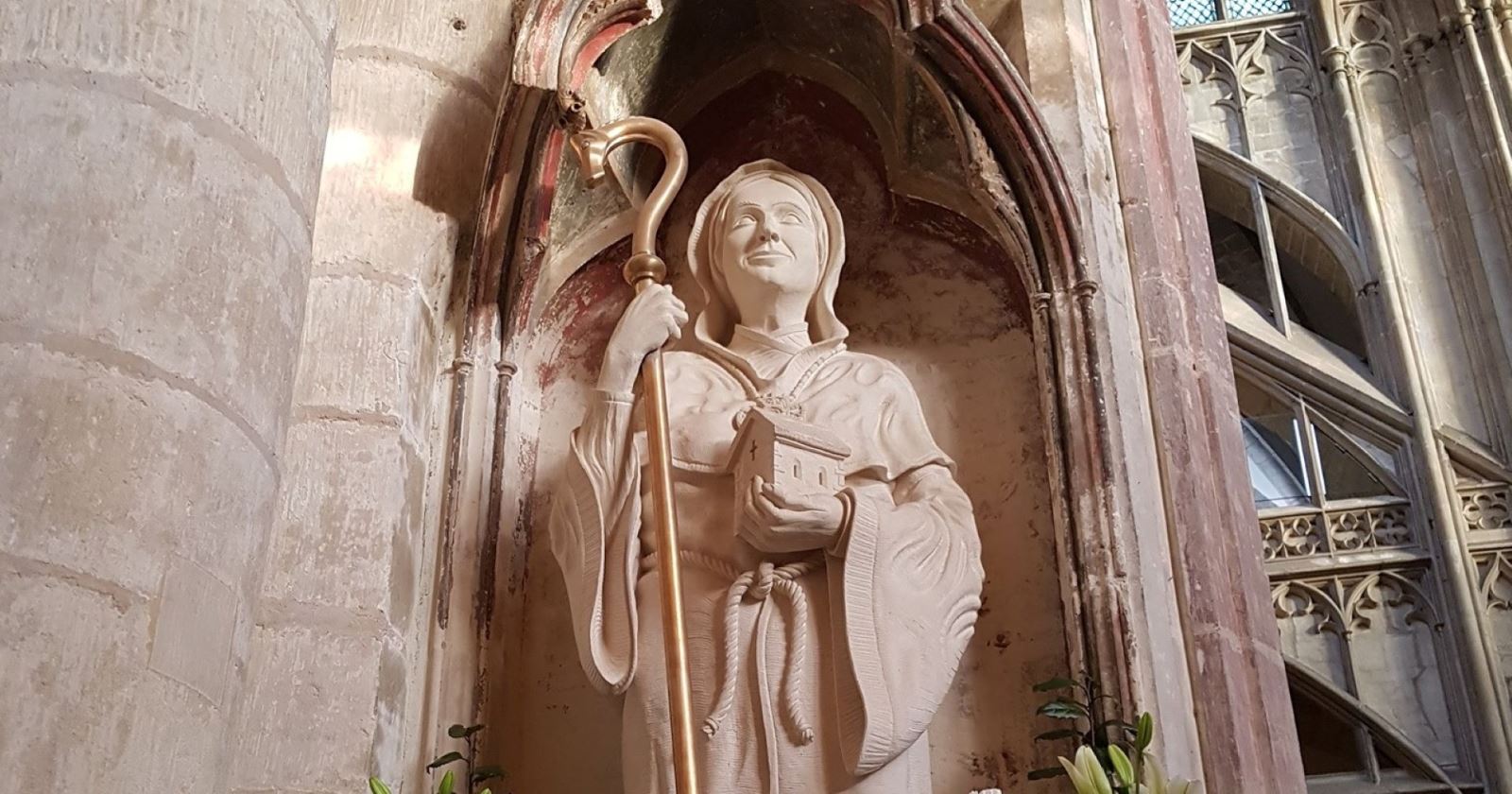 In the Cathedral is a beautiful statue of Kyneburga carved by our Master Mason, Pascal, and online Kyneburga has been given a face by a local artist, Hannah Shaw.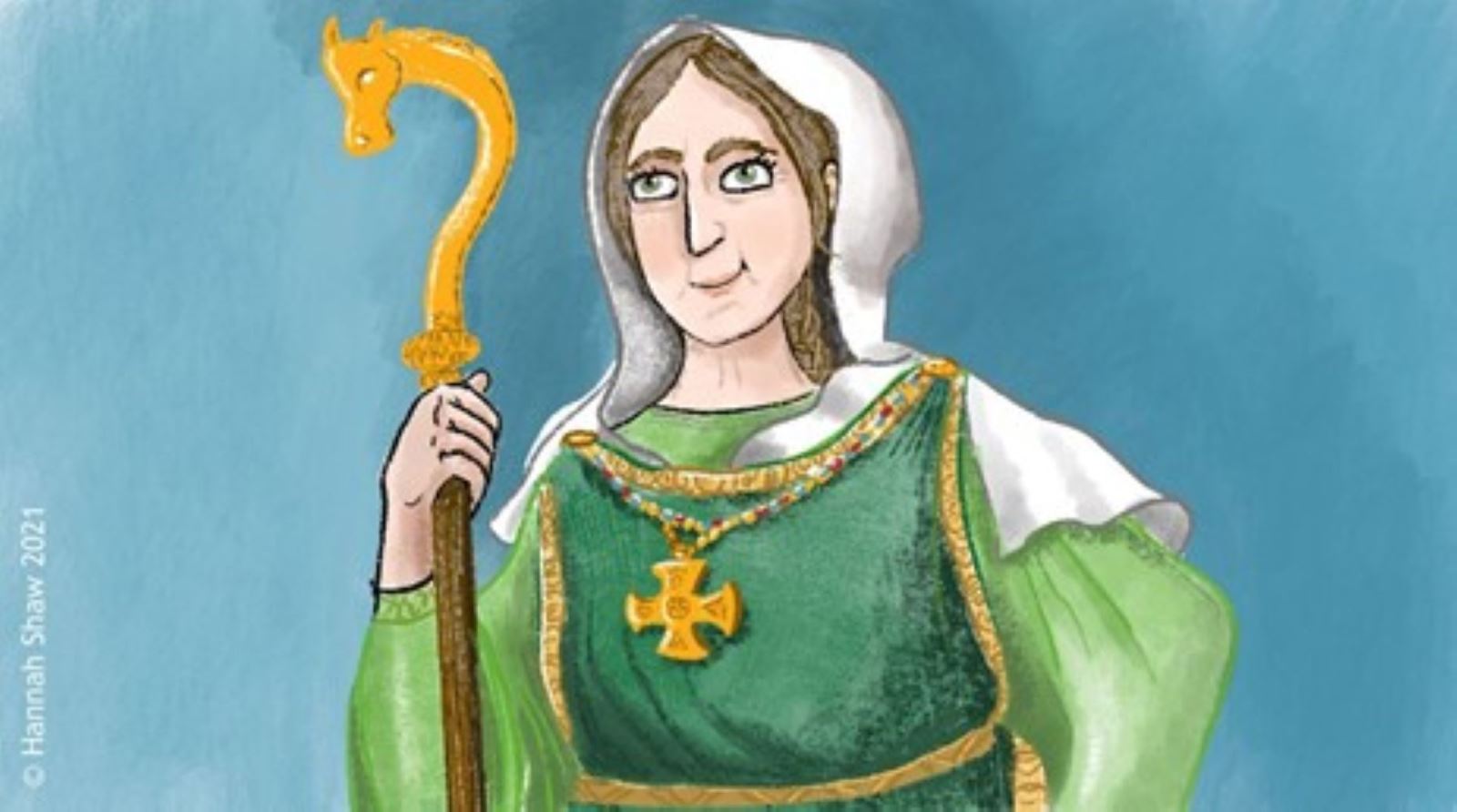 Related
0 Comments