With the first May Bank Holiday weekend fast approaching, and as per usual, no guarantees of balmy weather and tropical sunshine, we at Visit Gloucester have been looking at what we might do this weekend, and in case you are at a loose end, we thought we would share our ideas with you.
---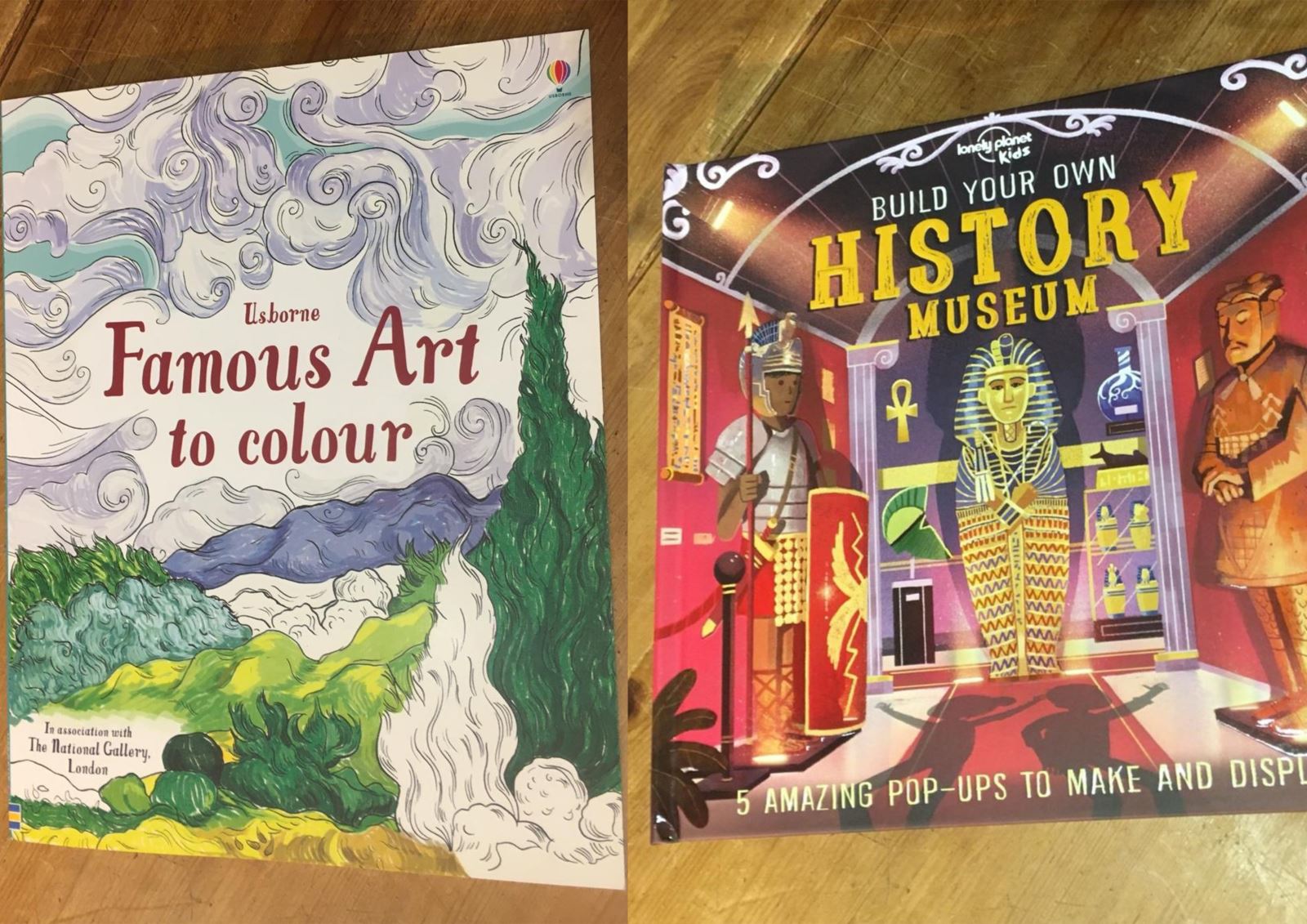 Whilst indoor attractions are still not allowed to open, Gloucester's Tourist Information Centre is a goldmine of ideas for things to do, see, and visit in Gloucester. The TIC is located in the Museum of Gloucester, and whilst the actual museum is still closed, you can still grab a coffee and a slice of delicious cake whilst you are there and treat yourself or a loved one from the glorious selection of Gloucester Goodies and gifts from local suppliers.
With a newly stocked book section, particularly useful if the weather turns wet, there are plenty of activity books to choose from, including 'Build you own History Museum' by Lonely Planet Kids, and Usborne's 'Famous Art to Colour' to name just a couple.
The TIC Team are a lovely bunch, warm and friendly with an encyclopaedic knowledge of the City and surrounding areas, so if you have any questions, do pop in and see them.
---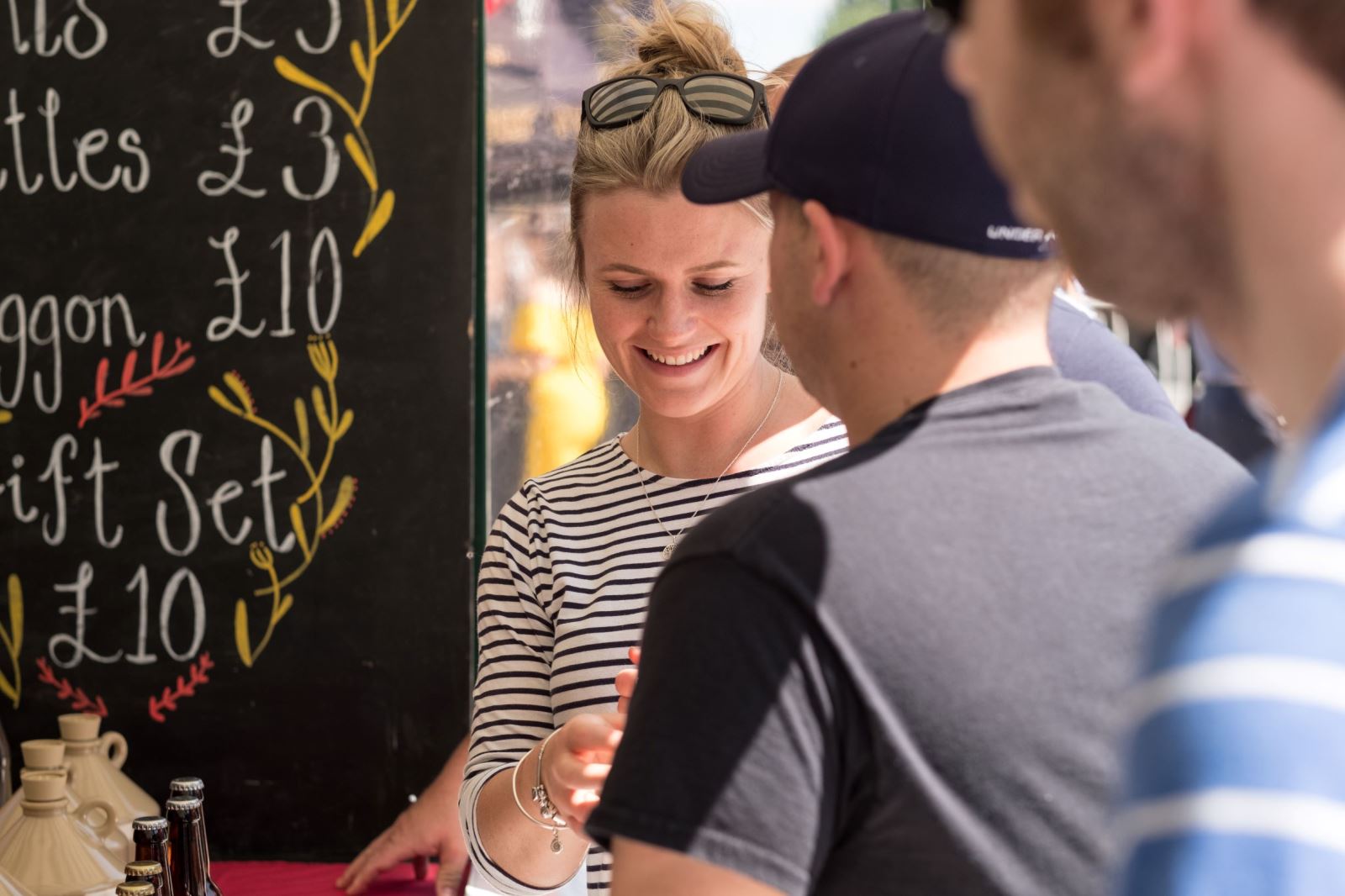 We were really excited to discover that the Orchard Street Food Market is back this weekend, a definite on our To Do List.
With live music, a wide selection of stalls including local food and drink producers, sitting alongside a range of Gloucester's finest artisans and local businesses, there will be plenty to sample, peruse and of course purchase!
The Market runs from the 1st of May until the 3rd:
Saturday: 10am - 5pm
Sunday: 10am - 5pm
Monday: 10am - 4pm
The event is held within Orchard Square, Gloucester Quays
---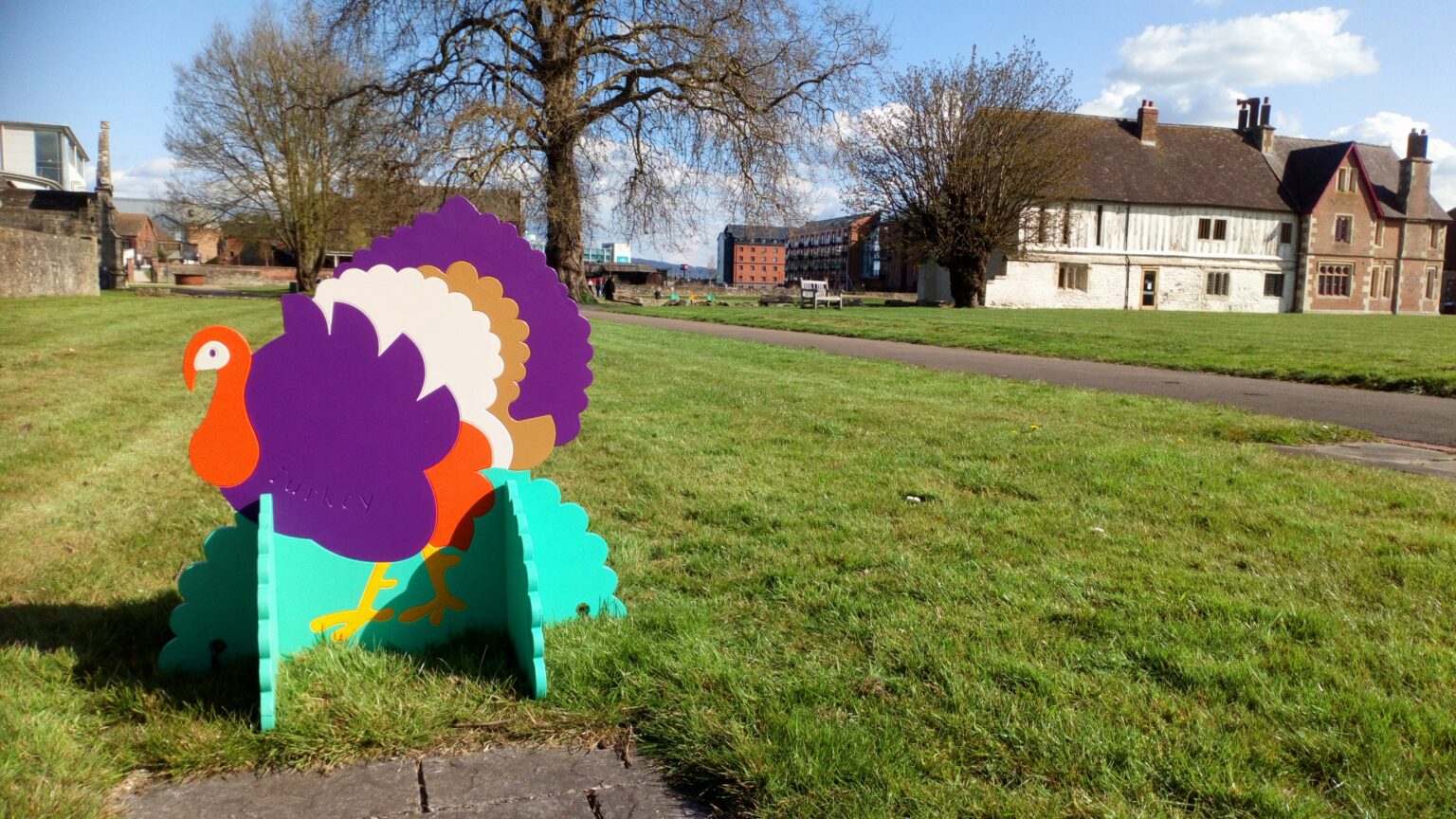 Llanthony Secunda Priory, was once an Augustinian Priory of great importance, founded in 1136, outside of the City's walls.
They have recently adopted some lovely characters within their grounds, which tell a story of the 900 years of Llanthony's history.
You are invited to see if you can find them all, using their trail maps, full of fun facts and information to use to explore the grounds, and see if you can find them all!
The Trail Maps can be collected from the Medieval Range during the week, or you can download a map here.
The Family Trail has been created as part of the Llanthropology project, funded by Historic England. It was designed and created by artists Ellie Shipman and Jack Stiling.
Don't forget to take some snaps of your pictures with the characters- you can share your images on their social media channels. (Twitter, Instagram and Facebook)
---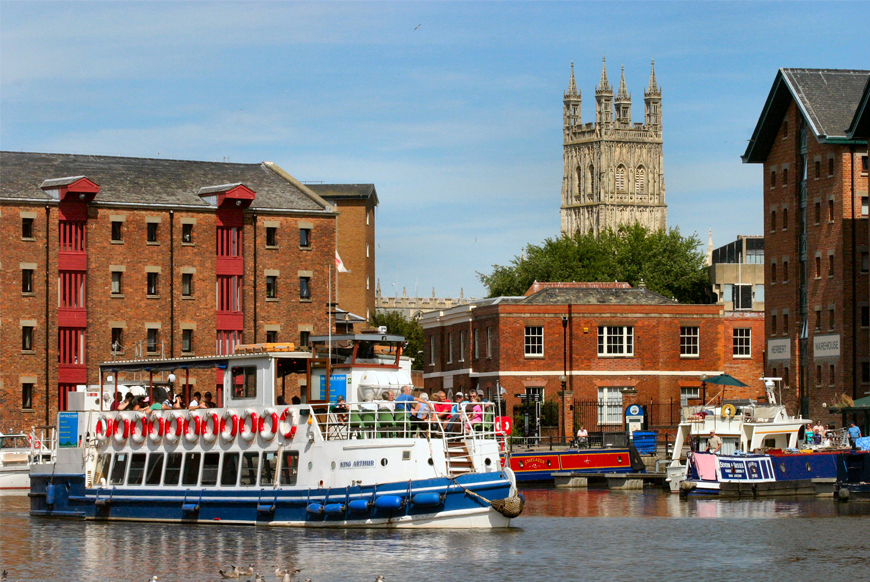 We love to get out and about in nature and enjoy the wonderful wildlife that we have here in Gloucester. To help us with this, we have found that you can receive free Nature Spotters' Guides, to help you know where to look, what to look for and how to identify your findings!
We would love to see pictures of anything you spot, so don't forget to share with us @visitgloucester, #visitgloucester
---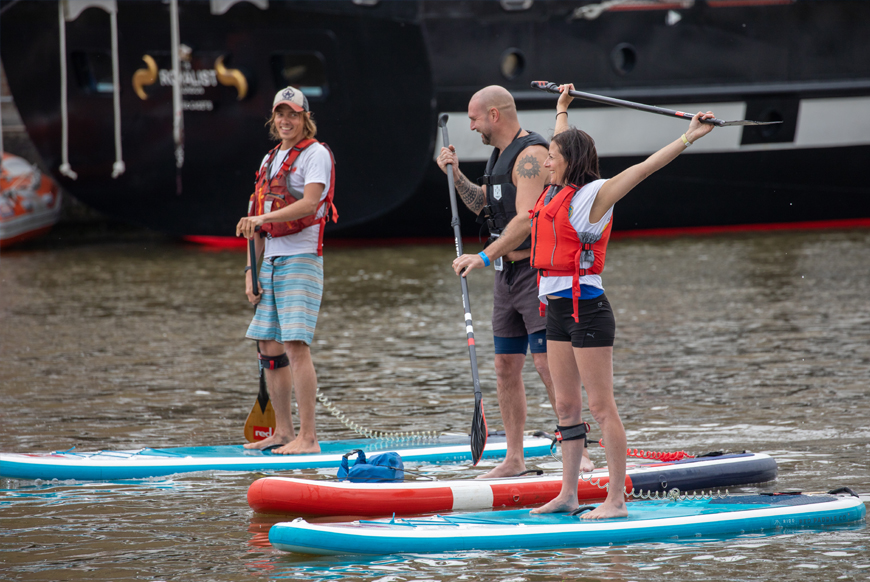 Have you ever tried Paddle Boarding? It is so much fun, and is suitable for all ages and abilities, which is just as well from our point of view!
SUP Gloucester offers tuition for all levels, yoga classes, or if you are more experienced than us, you can simply hire a paddleboard and make your own adventures.
To find out more visit SUP Gloucester.
---
Whatever you do decide to do this weekend, whether you are going to be active, explore, shop or simply relax, we hope you have a fantastic time, and have our fingers crossed that the weather is kind.
Like what you see? Find out More
Orchard Street Food & Craft Market
Llanthony Secunda Priory Trail
Nature spotters guide | Canal & River Trust
SUP Gloucester | Stand Up Paddleboarding in Gloucester Docks
Related
0 Comments