Squeaky Pedal take us through their experience of filming in Gloucester for their latest documentary 'The Lost Priory of Gloucester'.
Written By Jason Davidson and Pete Roch at Squeaky Pedal.
Many towns up and down Britain are lucky enough to be blessed with an incredibly rich and vibrant history. Museums and galleries are proud to display the wealth of treasures whose discoveries have shaped our understanding of the places we call home. Although many of us are able to visit such places and learn about our shared history, it is rare to be present when that history is being written.
Gloucester is one such place where history is lurking just below the surface. As a film production company that specialises in working with heritage organisations, Squeaky Pedal has been lucky to work with some of the cities key historical assets, such as the Museum of Gloucester and The Soldiers of Gloucestershire Museum. One of our proudest achievements was working with Gloucester History Festival, helping take the festival online in 2020. Whilst working on this project we met Gloucester's very own swashbuckling City Archeologist Andy Armstrong. Following this project we asked Andy if he knew of any new and exciting subjects to cover, and Andy knew just the story.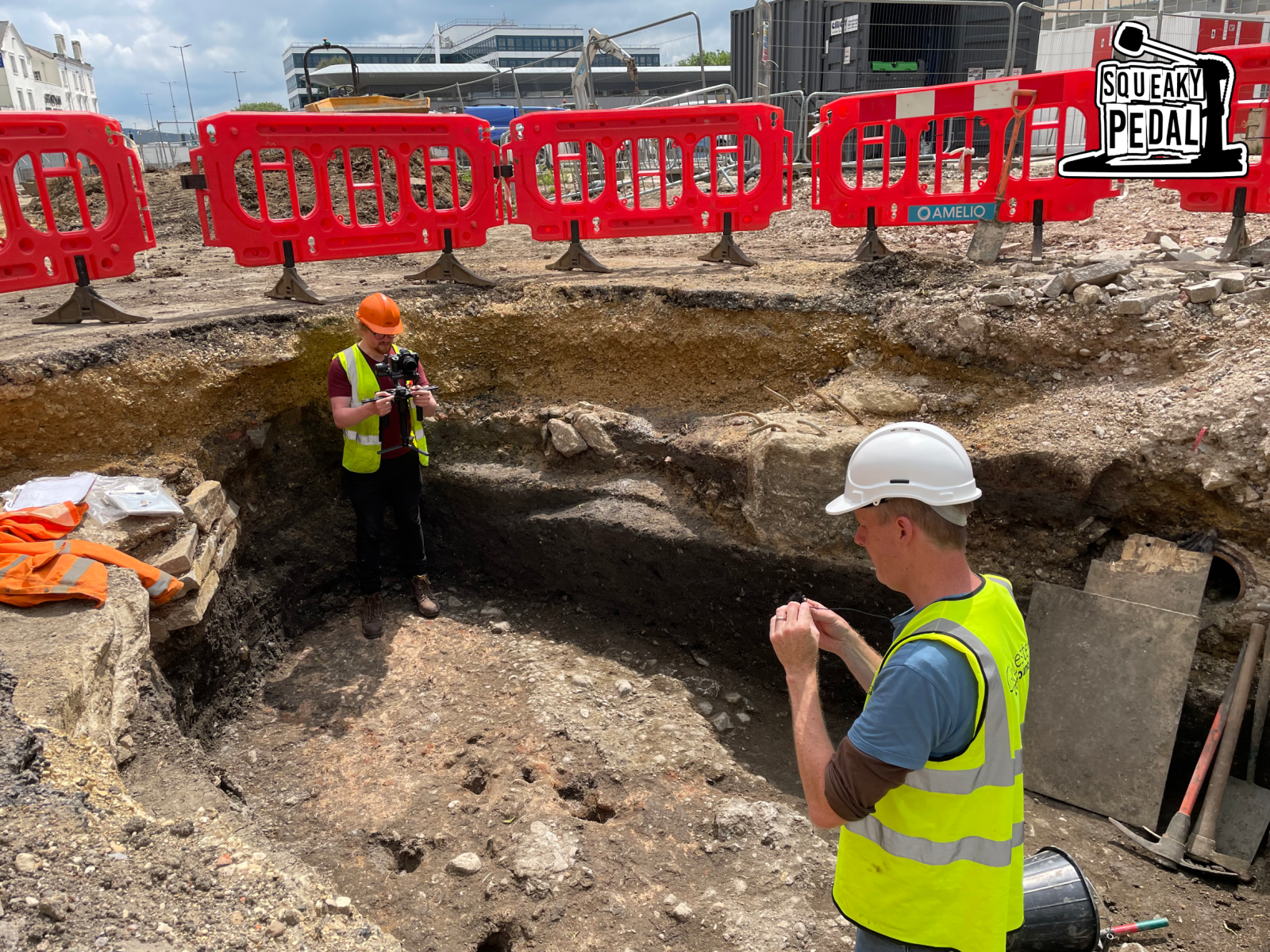 Beneath the remains of a concrete carpark cleared as part of the Kings Quarter redevelopment lies a lost piece of Gloucester's history. This unsuspecting site was once the home to Whitefriars Priory which housed a community of Carmelite monks who worshipped, studied and served their communities during the Medieval period. The building work provided a perfect opportunity for the site to be explored by archeologists, and we were lucky enough to be able to capture their work for a new documentary which is currently available on Dan Snow's History Hit online history channel.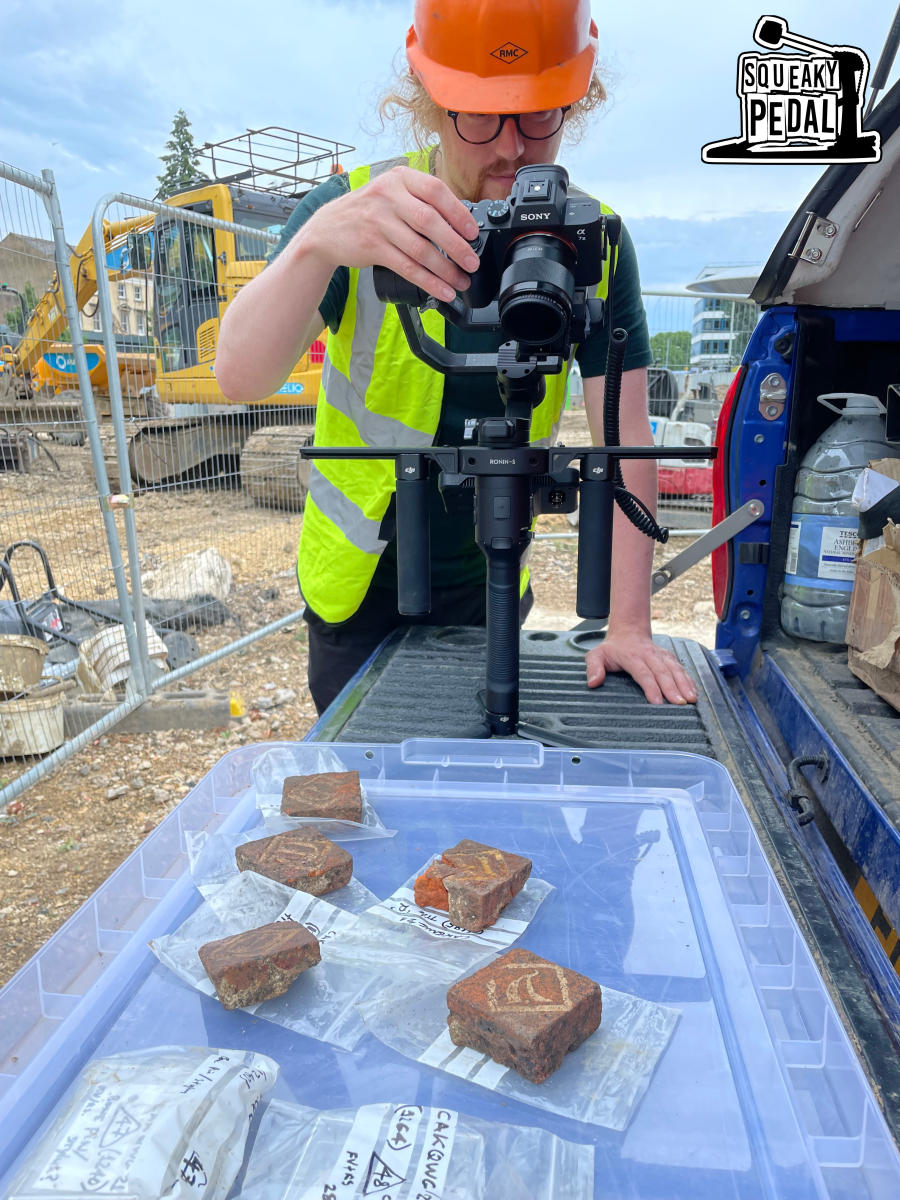 It was a true privilege to be able to film an archeological dig within the heart of a city. Although research had provided the team with a good understand of what might be discovered, the dig was able to reveal a rich variety of finds which shone a light on this little know part of Gloucester's story. A number of bodies were uncovered which provided a fascinating insight into what life was like in medieval Gloucester. There were also beautiful and precious floor tiles that had survived undisturbed for 400 years and, most importantly, the giant stone foundations of Whitefriars itself.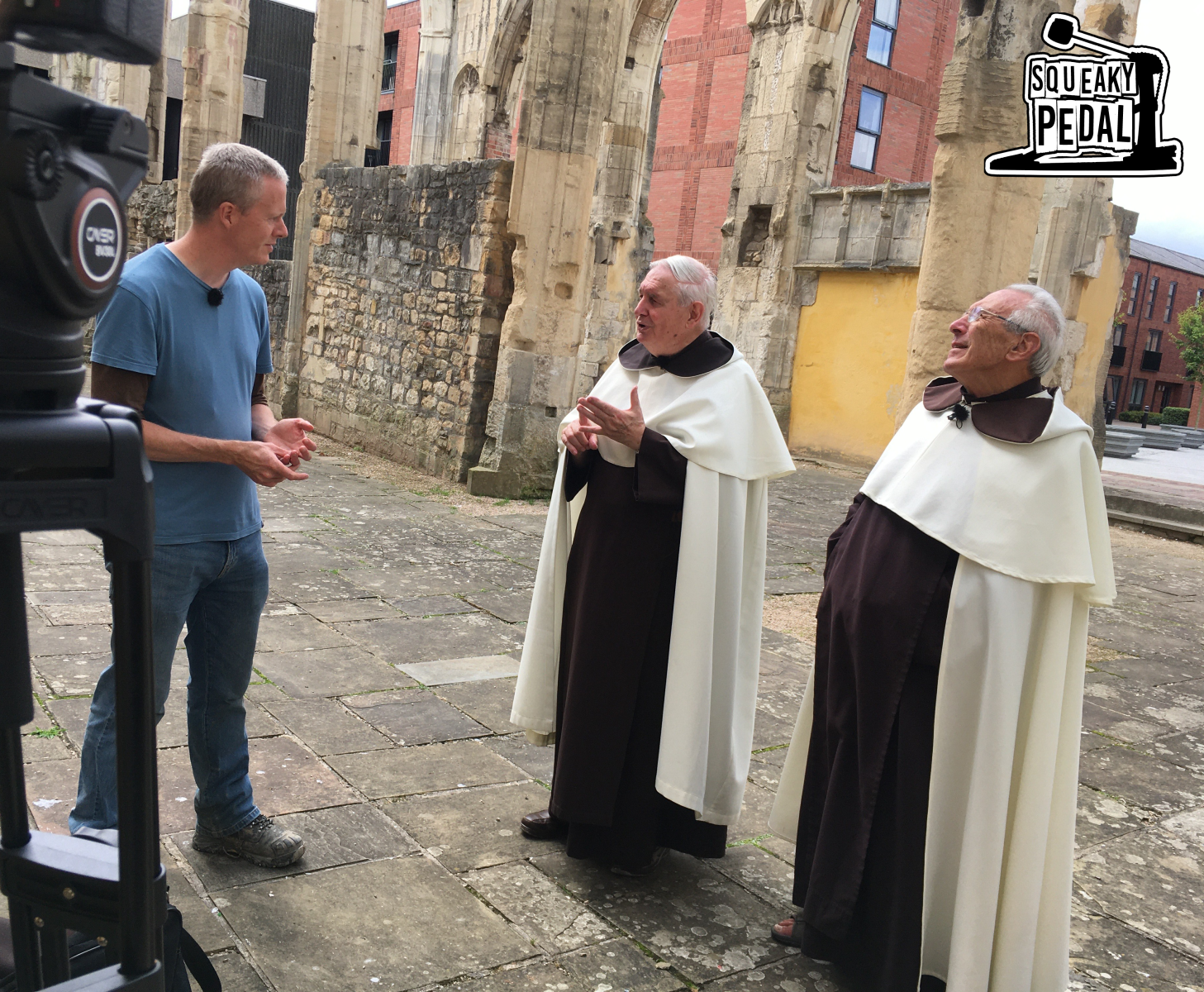 Gloucester is so lucky to have such a rich and fascinating history just below its pavements. To capture this history can sometimes be a tricky task, manoeuvring between gaining permissions, working around schedules or issues just trying to gain access. But luckily the passion that we have for history as filmmakers is shared by Gloucester City Council.
To tell the full story of Whitefrairs, we wanted to utilise the wealth of historically significant religious buildings that Gloucester poses. At every stage, each the owners and custodians of these sites which included Blackfriars, Llanthony Secunda Priory and Gloucester Cathedral were understanding, accommodating and excited to help tell Gloucester's story. These sites are immensely evocative and provided the perfect backdrop for Andy to explore the unfolding story of Whitefriars across the ages, as the priory rose from a vitally important religious community, to the devastating impact of dissolution under Henry VIII and finally it's key strategic role in the defence of Gloucester during the English Civil War.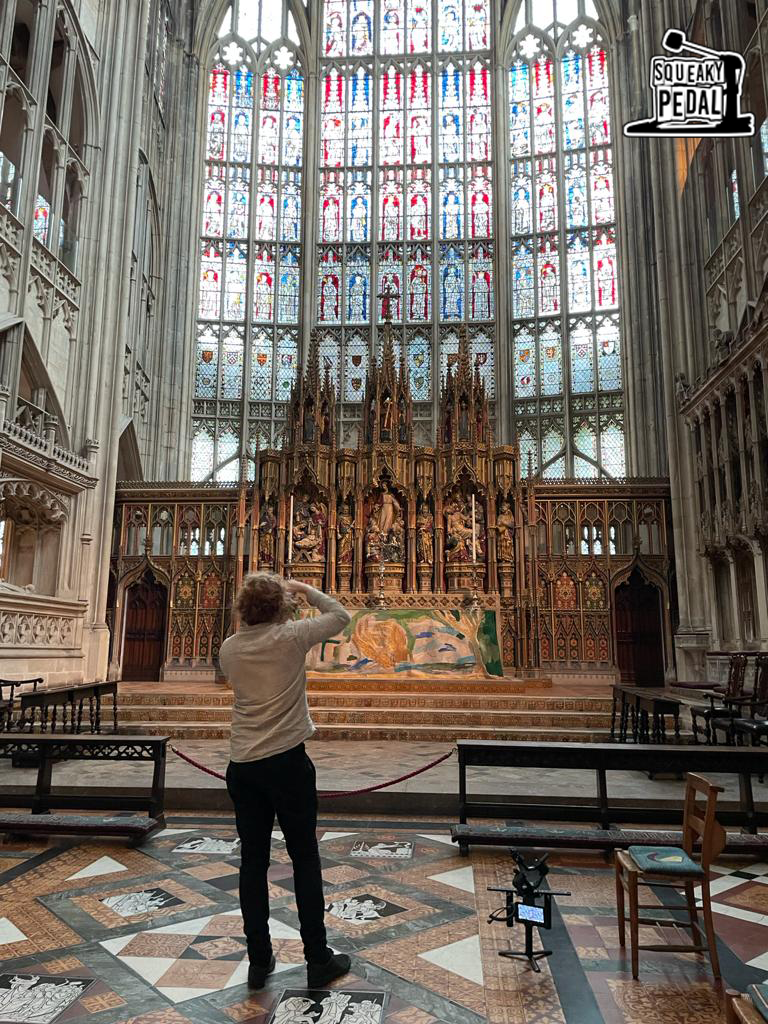 The documentary is complete and has been well received across the History Hit community. We hope that it uncovers a little know but fascinating piece of Gloucester's history. As filmmakers it has been a throughly enjoyable process to create the film. And we can't wait to bring more tales of the cities remarkable heritage to the screen.
Watch the full documentary here.
Related
0 Comments