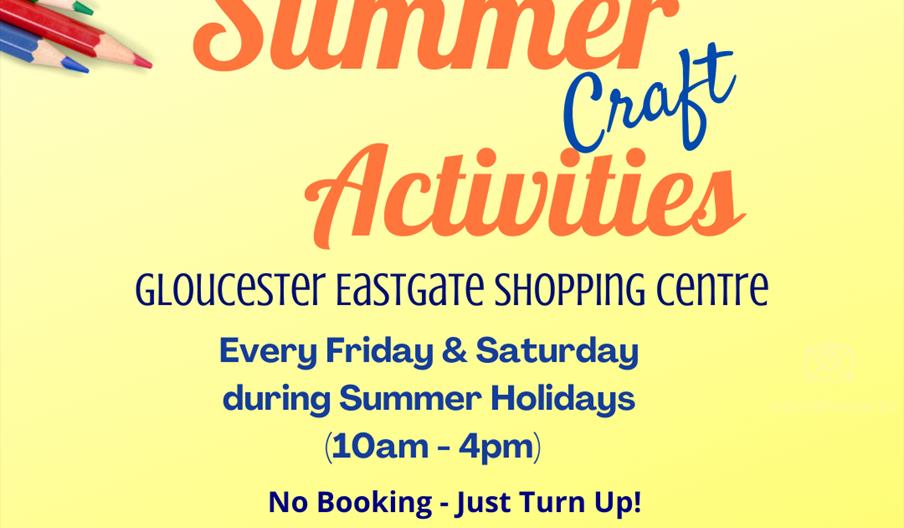 About
Join us this summer for 5 weeks of craft activities in centre, run by the lovely Rachel! Running every Friday & Saturday between 11am-4pm during the school holidays, see a breakdown of these activities below!
Hope to see you there...
Week 1
Calling all Artsy Craftsy Kids! Come and make your own fabulous Pinata...and for little ones some cute foam badges and medallions!
Week 2
Your kids will love these colourful mason jar lamps with LED tea lights in them! Little treasures will be making characters with puppet spoons.
Week 3
Treasure Boxes and Keepsake books are enticing us this week with lots of original and beautiful decorating ideas! Sock Puppets are on the loose for the little ones.
Week 4
Paper Lanterns galore! Large ones will be flying high as Hot Air Balloons... smaller ones as handheld Chinese lanterns! The Glitter Bees are my favourite make...don't miss out on these cute buzzy friends!
Week 5
These Mandala's and Scratch Art pictures will not fail to impress. Various levels of difficulty from diddy doodlers to budding Michelangelos!
Book Now
Map & Directions