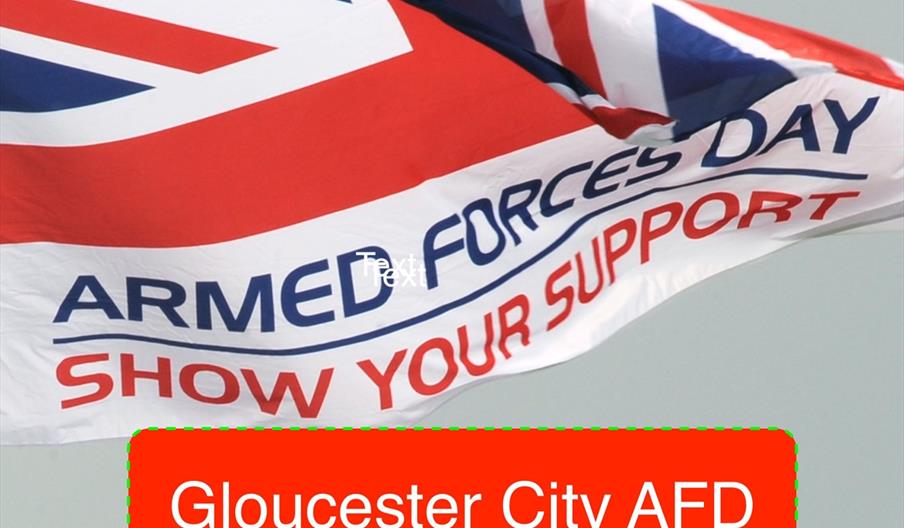 About
This is the opportunity for the citizens of our historic city to honour and thank our Armed Forces for their dedication to duty, their sacrifice and their service to our country.
As part of Gloucester AFD we celebrate:
Serving Regular Personnel
Serving Reserve Personnel
Veterans
​Cadets
What's Happening?
A PARADE
12:30 pm from Gloucester Cathedral to the Soldiers of Gloucestershire Museum at Gloucester Docks
Featuring a Military Band - the British Army Band TIDWORTH (incorporates The Royal Artillery Band, The Band of the Corps of Royal Engineers and The Band of the Adjutant General's Corps).
FAMILY DAY
From 12.30 pm to 5 pm
Come and meet our Forces, visit the stalls & displays!. Stalls include include: RBL, SSAFA, H4H, RAFA, WRENs Assn, Blind veterans UK, the SOGM, the Rifles, Air Cadets, 501 Sqn RAF, Freemasons, others are being added including representatives of the County Council and NHS in relation to the Armed Forces Covenant and Veterans support services respectively.
There will be entertainment from the Military Band, and local entertainers Tyler Evans and Georgia-May Matthews.
And to top it off an Historic Spitfire Fly Past (Weather permitting).
PROGRAMME
1220 - Parade blessing by the Cathedral Dean
1230 - Parade start, Cathedral to The Docks, Soldiers of Gloucestershire Museum
1300 – Background Music
1330 – Civics Flag Raising. Note this is managed by the City Events team for which specific invites will be issued by the City Council. Everyone will be welcome to observe.
1340 – Welcome speeches
1345 – 1645 spitfire flypast, entertainment (sequence to follow)
Book Tickets
Map & Directions