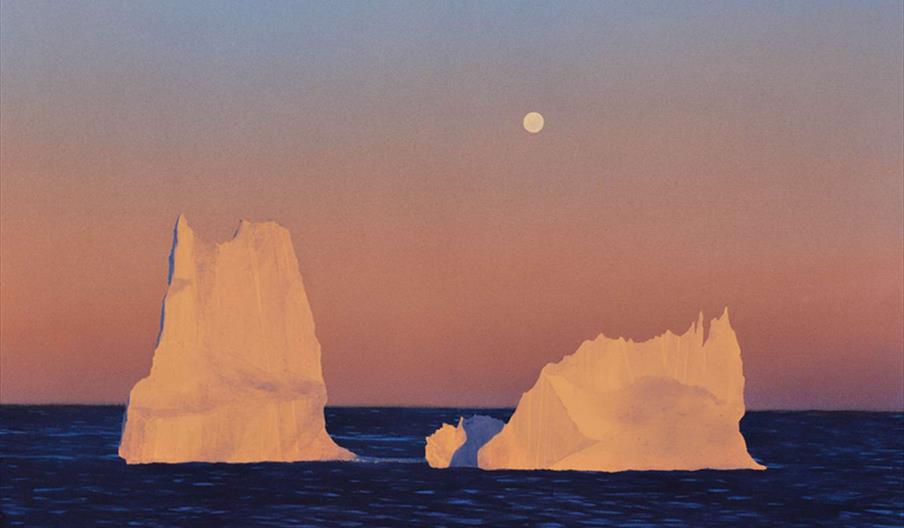 About
An mesmerising display of Arctic paintings by the award-wining artist, Nicholas Jones.
The paintings of Nicholas Jones immerse the viewer in the vast space and luminous light of the Arctic. Capturing a world made up of the simplest of ingredients – ice, water, rock, and light, this exhibition offers a point of connection with the fragile beauty of this astonishing region of our planet, on whose well-being we all depend.
Nick is the 2022 winner of the Royal Geographical Societies Cherry Kearton medal. In 2018 he was the Scott Polar Research Institutes Arctic Artist in Residence, out of which these paintings were made. This exhibition will consist of around 40 of Nick's Arctic paintings completed between 2018 and 2022. The paintings range in size from small works on paper to two-meter large canvases.
Nick's paintings have always dealt with one main subject: the landscape. From the countryside around his Somerset home, to the Arctic landscape of Lapland, Greenland and Baffin Island, he seeks to evoke the world of nature, of hills, mountains, water, skies, trees, and above all, light.
https://www.nicholasjones.info/
Tickets included in the admission price for the museum. No need to pre-book.
Book Now
Map & Directions