Gloucester Halloween Half Term Guide 2020
Half-term is around the corner! And if you've landed here you must be stuck for ideas on how to keep your little (or big ones) entertained this October.
Let's creep it short and sweet, here are 7 events happening in Gloucester that the kids will love.
Photo by Gustavo Fring from Pexels
Family Farm Trail
Over Farm
Until 31 October
£2.50 - £8
Packed with family friendly activities and lots of spooklactular scenes to explore enjoy the Family Farm Trail as you venture through the Pirates Gallows, UV Toxic Wasteland and much more. Be sure to join in with the scarecrow hunt and say hello to the friendly animals. There's plenty on over at the farm this month that the kids are bound to enjoy.
P.Y.O: Enjoy a squabble free day at the pumpkin patch where everyone can pick their very own pumpkin (£2 - £4)
The Walk
Over Farm
Until 31 October
£17 - £19
Although Frightmare can't happen this year, Over Farm bring you 'The Walk' this Halloween. Big kids can enjoy (or not) an evening full of scary surprises and creepy creatures (12a, under 15's will need to be accompanied by an adult).
Museum of Ghoulster
Saturday 24 - Saturday 31 October 2020
£3 per child (Trail only, includes goody bag)
Under 3's Free
Call to book: 01452 396131 or 396572
This October half-term, the museum transforms into the Museum of Ghoulster, with special partners Black-Frighteners Priory and Ghoulster Guildhall, for family-friendly Halloween trails, food and films. Get your best frightening frock on and start with a spooky stroll around the museum, before heading out into the city and finishing up at Blackfriars Priory for Halloween hot chocs! Extend your stay and purchase tickets to the daily 4pm family film, Disney's Onward, at the Guildhall.
Nature in Art
Monday 26 – Friday 30 October
£5
Enjoy autumn and get crafty with the kids at Nature in Art. Children's activities include leaf painting, wax resist and tissue paper painting, decoupage using colourful autumn leaves and spooky crafts sessions. Can't make it? There are also kits available to get creative at home.
VRXPerience
Until 31 October
£5-70
Had to cancel your half-term break? Take a trip into virtual reality on Southgate Street with 2-4 player escape rooms. Choose your mission and work together to decode clues, solve puzzles and make your getaway. Take your pick as you venture through House of Fear, Sanctum or The Prison - will you make it out?
Enjoy a 9D VR Halloween roller-coaster experience. Take a seat and buckle up, you're in for a treat this Halloween. Featuring motion, wind, vibration and more this virtual simulation is a truly immersive experience.
Salvation-Z
22, 23, 24, 29, 30, 31 October 2020
£35-100
Zombies will awaken at former HMP Gloucester this Halloween for an experience you'll want to forget. Prepare for evacuation and try to survive a scare that even makes the ghosts shudder. Every corner turned could be your last, watch out, they're coming for you. Try to get out, fail and become one of them.
Alternatively, if this sounds too scary to bring along all the gang there is also a family 'fun' zombie experience day.
Trapped Escape Rooms
Prices vary- check the website for more details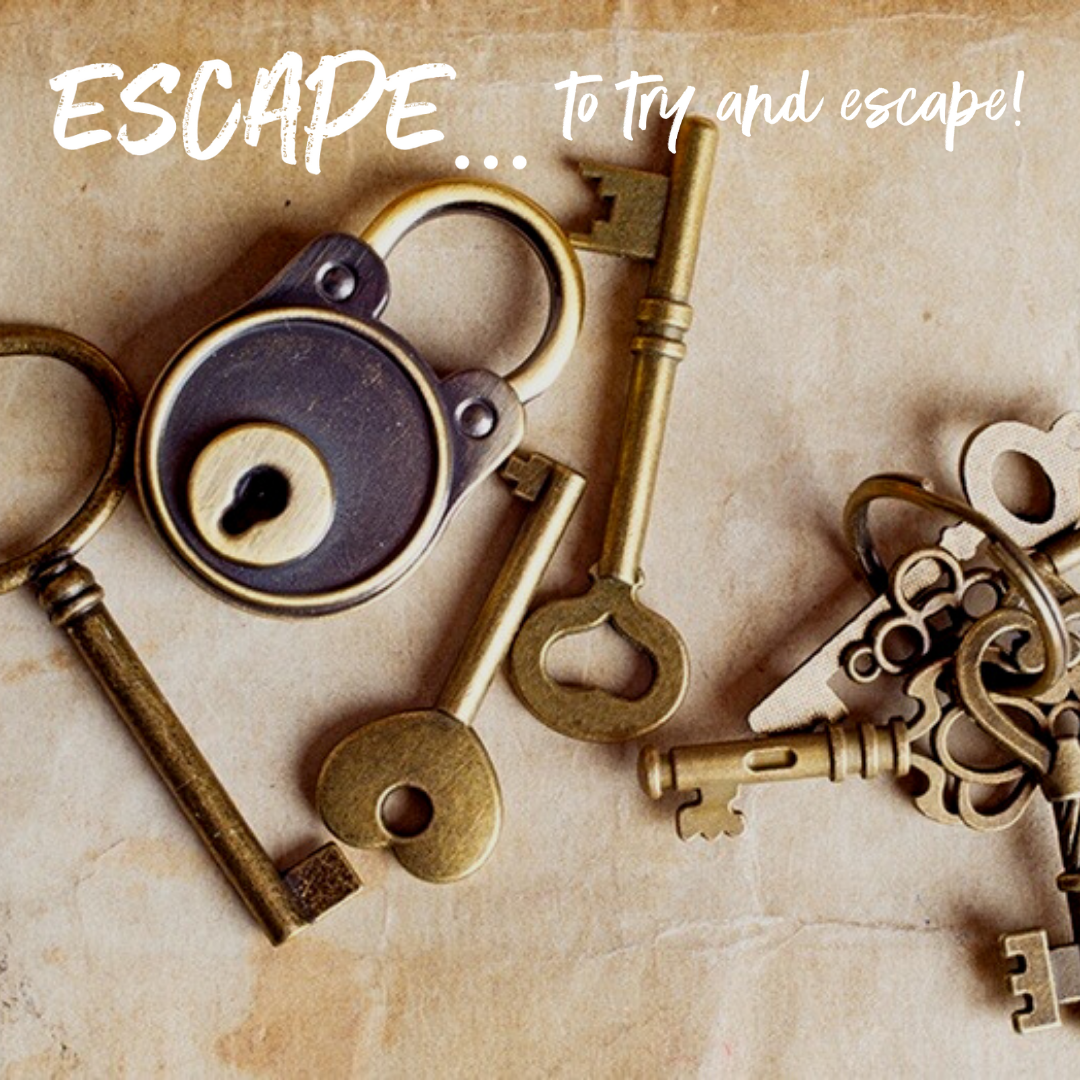 Book a trip to Trapped Escape Rooms for something a bit different this October. Enter the lab and find Dr Gunter to stop the zombie breakout before it's too late for and an apocalypse. Or escape from the Butcher's basement before he comes back for his next meal. A great day out to bring the family together.